Aaron Judge went to the Eagles-Rams game to tower over everyone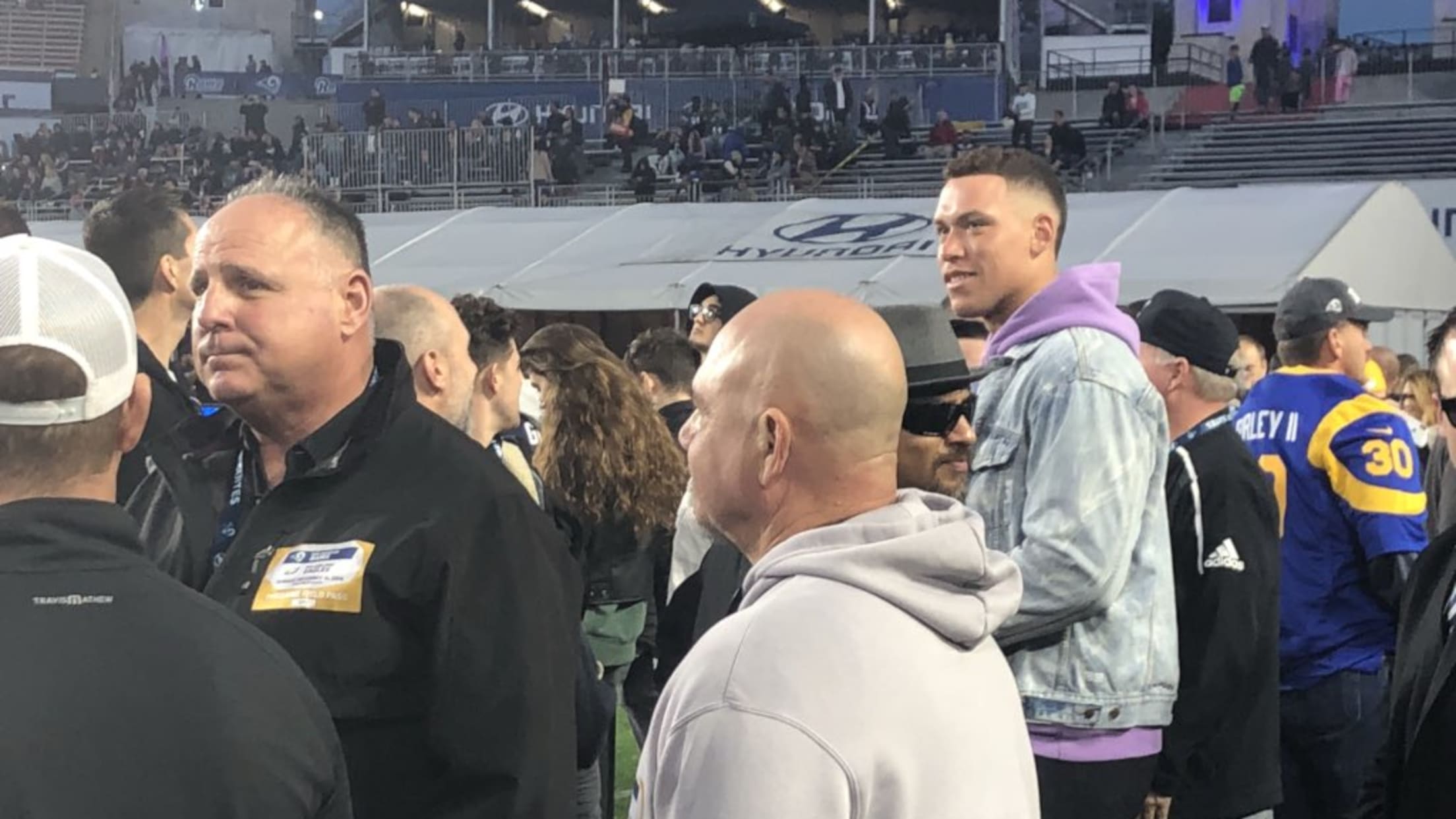 At 6-foot-7, 282 pounds, Yankees superstar Aaron Judge could pass as a pro football player. Alas he plays baseball -- the correct sport. When you can do things like this on a daily basis, why would you ever do anything else?
But on Sunday in Los Angeles, Judge decided to drop by the Eagles-Rams game to see what the fuss was all about. See if you can spot him:
Big baseball night at the Coliseum for #LARams & #Eagles Mike Scioscia & Aaron Judge pictured here. Also spotted a little early, Tom Lasorda pic.twitter.com/jBSxGAZHXx

— Omar Ruiz (@OmarDRuiz) December 17, 2018

As you can see in the bottom left corner of that photo, former Angels manager Mike Scioscia was also in attendance. As was Dodgers legend Tommy Lasorda:
When you play in LA all the stars come out. Tommy Lasorda Aaron Judge. pic.twitter.com/3AIHcLq7Wy

— DRAFT DAY DICE (@DraftDayDice) December 17, 2018

Maybe, a la Baseketball, the two sports can combine into one for the night? Faseball? Bootball? Boofball? Yes, Boofball.
Teams in this article:
Players in this article: