Aaron Judge chilling out with Travis Scott is a picture you need to see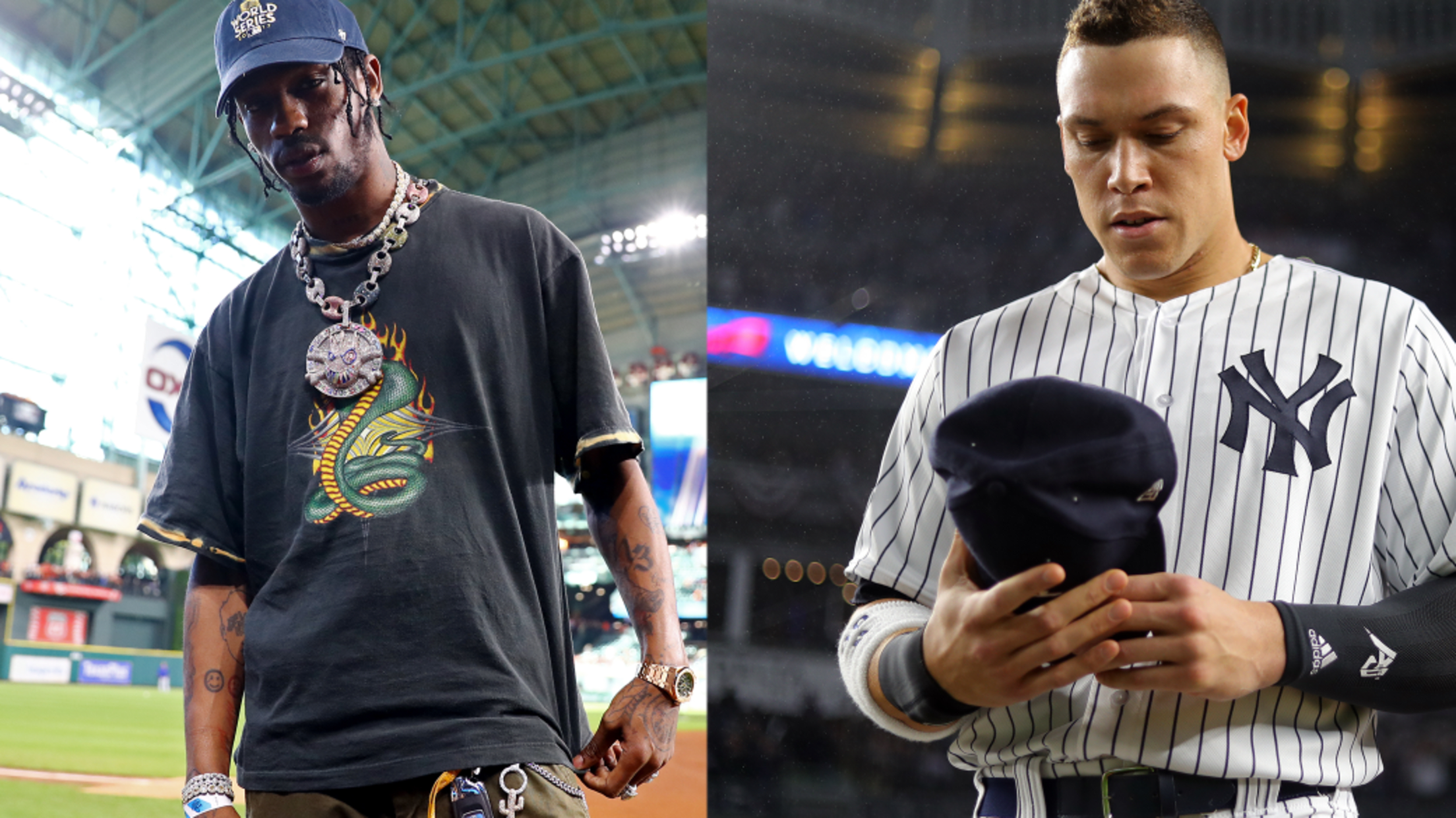 There are few bigger names in hip-hop right now than Travis Scott. His newest album, Astroworld, has helped him ascend to the top of the charts. So, it's only appropriate that when Scott's tour made its way to The Big Apple for back-to-back shows at Madison Square Garden last week, he received a visit from one of NYC's biggest stars, Yankees outfielder Aaron Judge.
Judge has been a big fan of Scott for a while now and even used Scott's through the late night as his walk-up song for much of his incredible, 52-dinger 2017 season. Scott was careful not to show Judge too much love, however, as the Houston-based rapper's baseball loyalties lie firmly with the Astros. In fact, Scott was in attendance for all of the insanity that was Game 5 of the 2017 World Series.
It's also important to point out that Judge isn't the only one in that picture with home run power. Check out this awesome video of Scott smacking a majestic tater in a charity softball game from earlier this year.
Teams in this article:
Players in this article: