These are the celebrities about to take the 2018 postseason by storm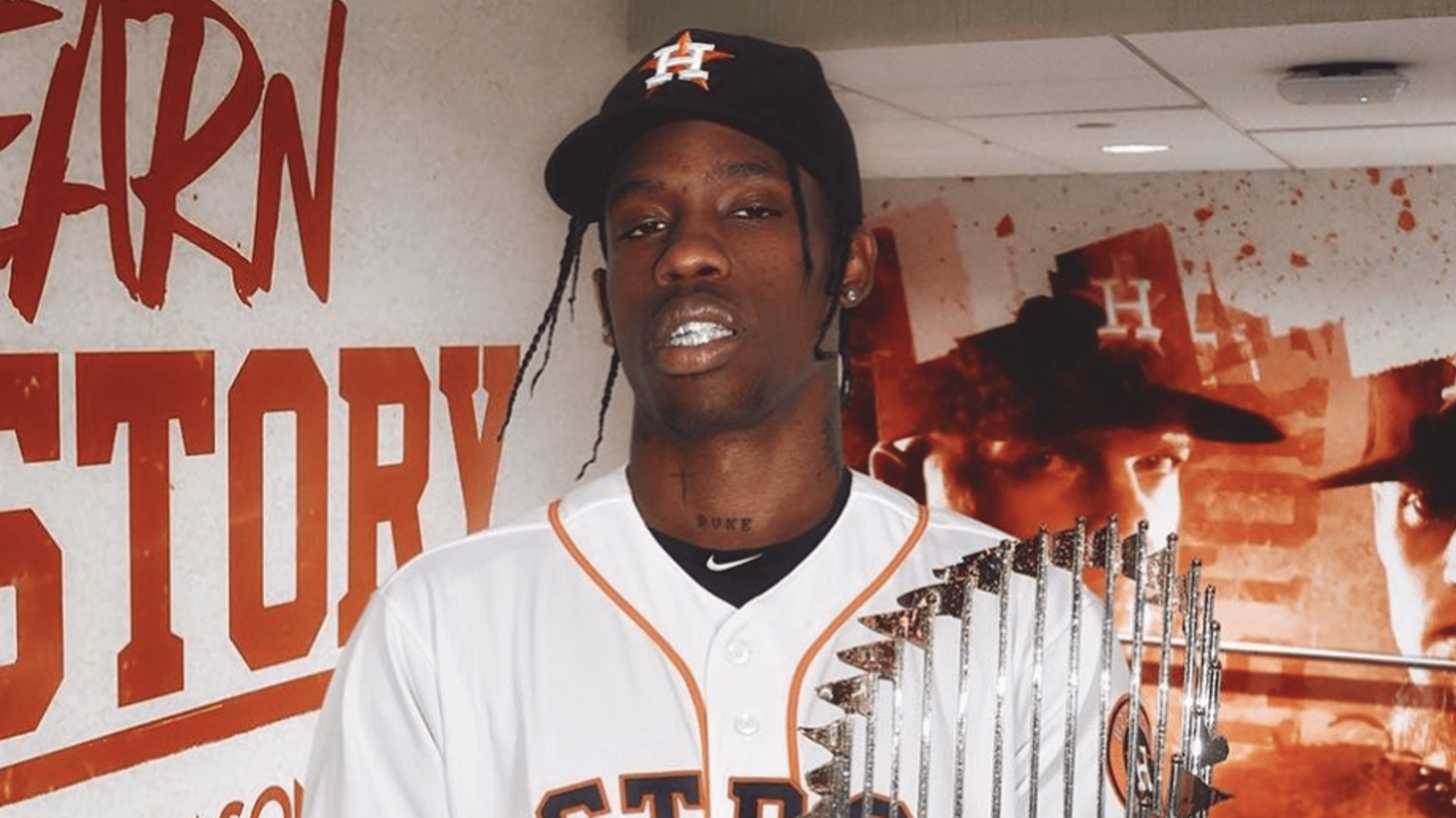 Last postseason, Houston rappers Travis Scott, Paul Wall and Bun B immersed themselves in all things Astros, as the club rocketed to its first World Series title.
By the time the 2016 World Series ended, it felt like comedian Bill Murray was basically on the Cubs roster.
The 2015 Royals-Mets World Series featured seemingly endless shots of Paul Rudd and Jerry Seinfeld cheering on their respective squads.
Every postseason, there's always a notable celebrity or two who become passionate mascots for their local team. With October baseball approaching, let's open our gossip magazines, glance into our crystal balls and try to predict which celebs might become the "Bill Murray of the 2018 Postseason."
Yankees: Pete Davidson
You might think that Davidson would be rooting for the Brewers, considering he and National League MVP candidate Christian Yelichare the same person.
But no, Davidson grew up in Staten Island, and the SNL star is most certainly a Yankees fan. From Spike Lee to Billy Crystal to Jay-Z, the Yankees already have a pretty star-studded fan base, but hopefully Davidson becomes "the guy" this year, because his confident, youthful energy perfectly encapsulates what's fun about this current Yankees squad.
Braves: Migos
The iconic Atlanta rap trio has already teamed up with MLB tor the 2018 postseason song, but they should keep the fire going and really go all in on their hometown Braves. Quavo, the ace of the Migos rotation so to speak, definitely seems to be a fan considering his visit to SunTrust Park earlier this season. And if the Braves need bullpen help, it looks like Quavo's got some heat in his arm as well.
Another supastar pitching prospect?

This @Braves farm system is loaded.

(🎥: @QuavoStuntin) pic.twitter.com/i3ZguklYBc

— FOX Sports: Braves (@FOXSportsBraves) September 8, 2018
Astros: Beyonce
Rappers Travis Scott, Paul Wall and Bun B became the pop-culture heartbeat of the Stros' magical October run last year. They were such a part of the story that Wall eventually sent the Astros 40 pairs of custom grills after they won the World Series.
LET ME SEE YOUR GRILLZ! @paulwallbaby and @TvJohnny let @StevenABC13 see the @astros #WorldSeries grillz https://t.co/SBmGe6tXcY pic.twitter.com/YL3pIjZAUZ

— ABC13 Houston (@abc13houston) November 8, 2017
But 2018 is a new season and thus, the Astros need a new celeb leading the charge. Beyonce seems like the obvious choice. The H-Town queen has rocked some Astros gear in the past, but she hasn't gotten out to Minute Maid Park yet this year. If the ALCS is Astros-Yankees again, it's got to be Beyonce and Jay-Z throwing out duel first pitches and then watching the game from behind separate dugouts.
Red Sox: The cast of The Office
For years, the public face of Red Sox fandom has been dominated by the triumvirate of Matt Damon, Ben Affleck and Mark Wahlberg. But with a new cast of millennial characters driving Boston's record setting 2018 season, it's time for some new celebs to take center stage. And what do millennials love more than The Office?
And it just so happens that Steve Carell, John Krasinski and B.J. Novak - all crucial figures in The Office lore - are all Red Sox fans, as well as the show's producer Michael Schur aka Ken Tremendous.
Colorado Rockies: Peyton Manning
Sure, he may not be from Colorado, but Manning became a huge Rockies fan while playing for the Denver Broncos. It's a love that has remained long after retirement. The former QB even showed up to get the fans pumped up in the team's final homestand this week.
Peyton Manning cheers on friend Todd Helton in the @Rockies dugout. pic.twitter.com/TdCj71NTJv

— Cut4 (@Cut4) September 26, 2013
Of course, there's one other option: Dwayne "The Rock" Johnson. He may not be from Colorado either, but he's the size of a mountain and probably has a healthy respect for all rock-based sports teams.