Mets fan Jerry Seinfeld has a nickname for Todd Frazier's batting ritual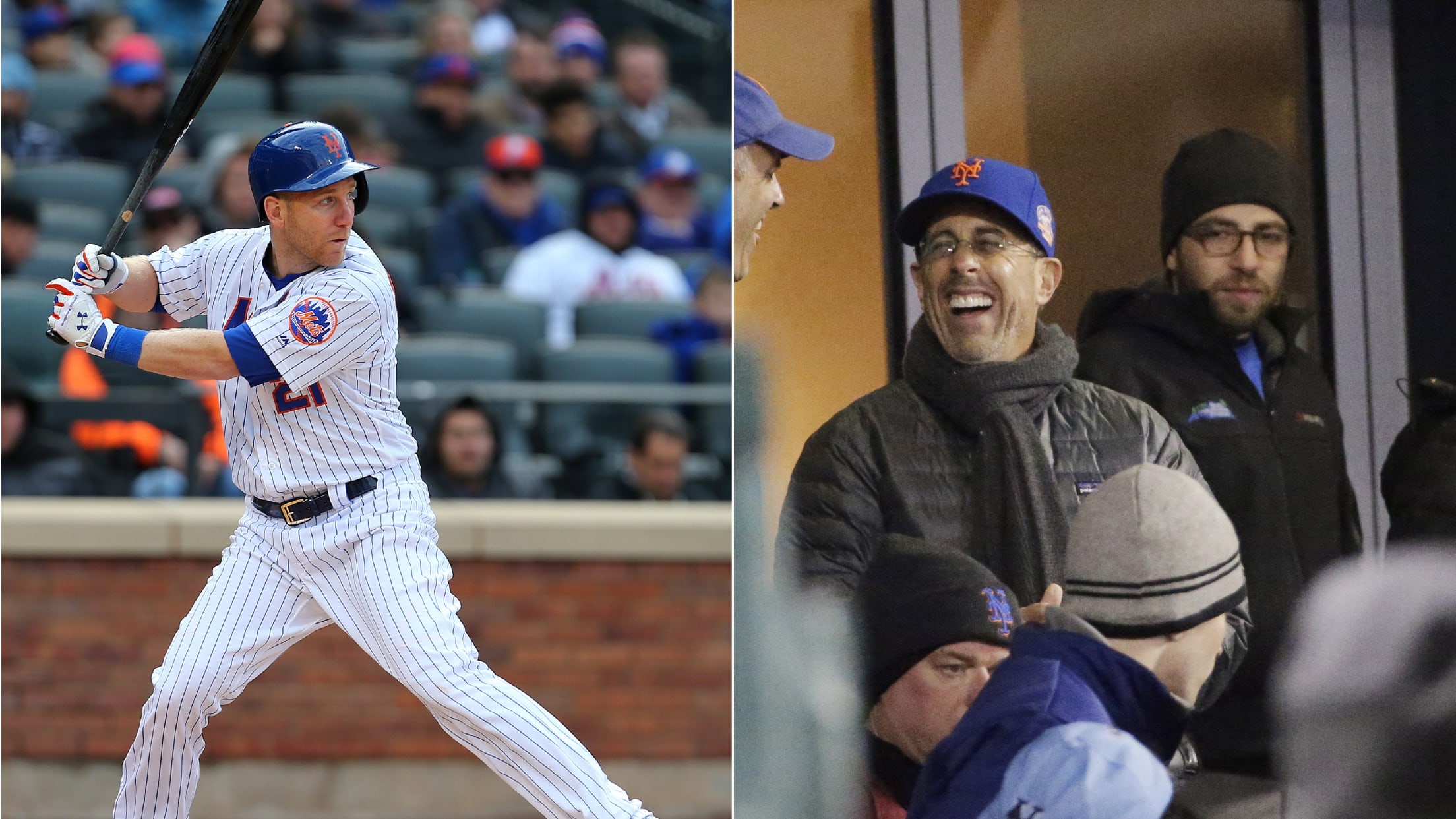 (David J. Phillip)
When Todd Frazier signed with the Mets, he probably realized that he would have to get used to some new things. Most of those thoughts were probably devoted to hitting at Citi Field and commuting to Flushing, but what Frazier might not have realized is that Jerry Seinfeld would be watching his games.
Seinfeld is perhaps the Mets' most high-profile fan, and he was watching as they pushed their winning streak to eight games and their record to 10-1 with a 4-1 win over the Marlins on Wednesday night. When Frazier was batting, Seinfeld decided to riff on his habits at the plate:
I think I'm going to name Todd Frazier helmet adjustment the
"Evenin' Ma'am". @Mets

— Jerry Seinfeld (@JerrySeinfeld) April 12, 2018
Let's go to the tape:
Jerry has a point there! After the game, Frazier had to respond on Twitter:
It just comes natural I have to do it Jerr. Let's go mets big dog

— Todd Frazier (@FlavaFraz21) April 12, 2018
Whatever keeps Frazier raking at the plate.
Teams in this article:
Players in this article: