Andrew McCutchen did an eerily good impression of Cleveland from 'Family Guy' -- to the voice actor himself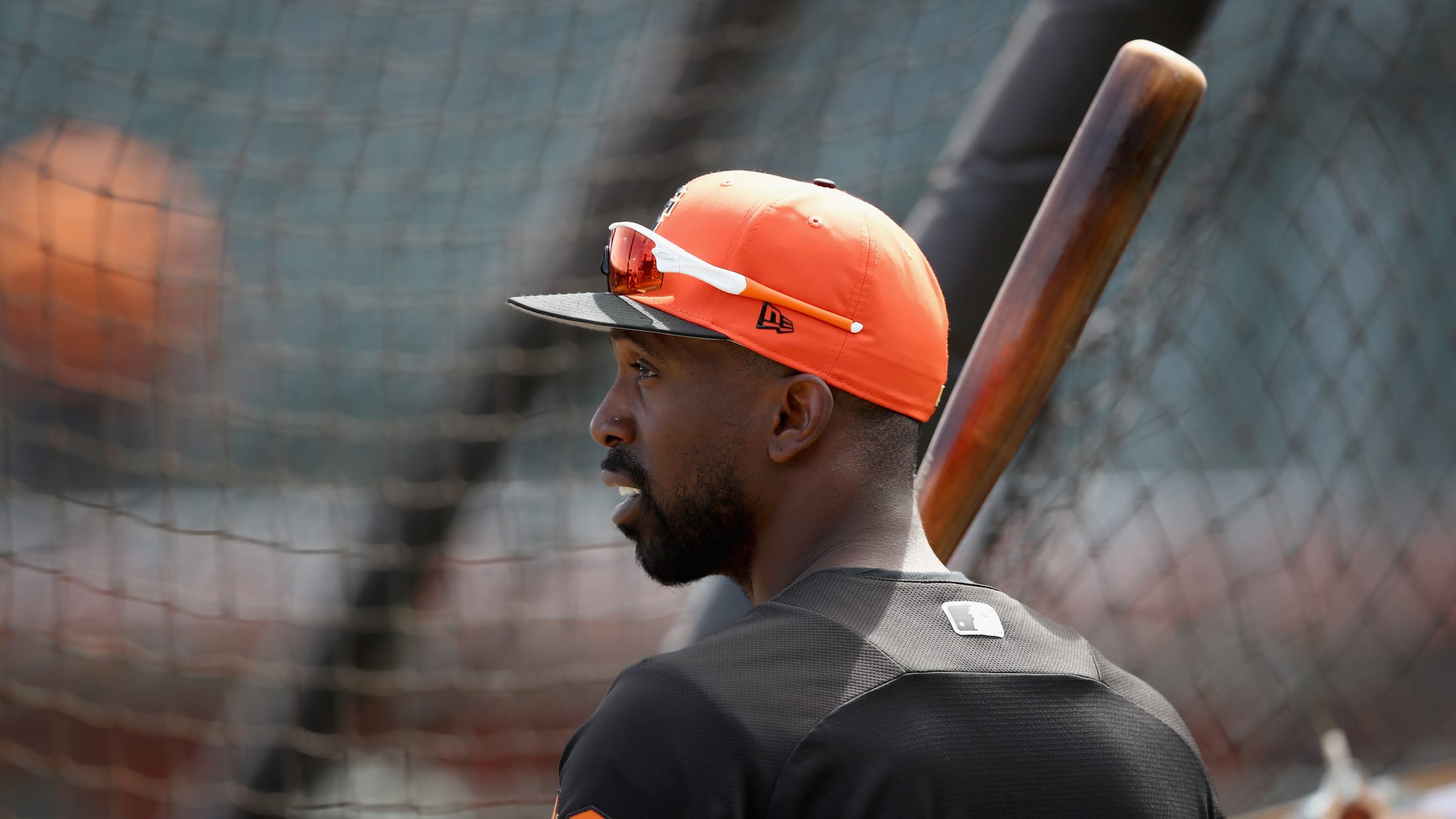 at AT&T Park on April 4, 2018 in San Francisco, California. (Ezra Shaw)
Andrew McCutchen is a man of many talents. Baseball star. Thespian. Choreographer. Ambassador to the legends. It turns out that you can add impressionist to that long list of talents.
The Giants had a guest behind home plate at batting practice on Tuesday -- actor Mike Henry, who is most known for being the voice behind Cleveland Brown of "Family Guy" and "The Cleveland Show." Henry tweeted a video of McCutchen doing his own Cleveland impression to him, and he was blown away ...
@TheCUTCH22 #clevelandbrown @SFGiants @FamilyGuyonFOX #hahahahaha pic.twitter.com/W2VXZ2VvPj

— Mike Henry (@mikehenrybro) April 11, 2018
... much to McCutchen's enjoyment:
😂😂😂😂😂🤣😂😂 https://t.co/GUwFYDyZZB

— andrew mccutchen (@TheCUTCH22) April 11, 2018
"I wish I could hit home runs as well as you can do Cleveland," Henry joked to the five-time All-Star.
To be fair to Henry, most of us wish that we could do things in life as well as McCutchen. However, there is only one Cutch.
McCutchen went on to prove his worth with a walk-off single on Tuesday night that gave the Giants a 5-4 win over the D-backs:
Teams in this article:
Players in this article: