Aaron Judge played 'New York, New York' on his speakers after the Yankees' ALDS win at Fenway Park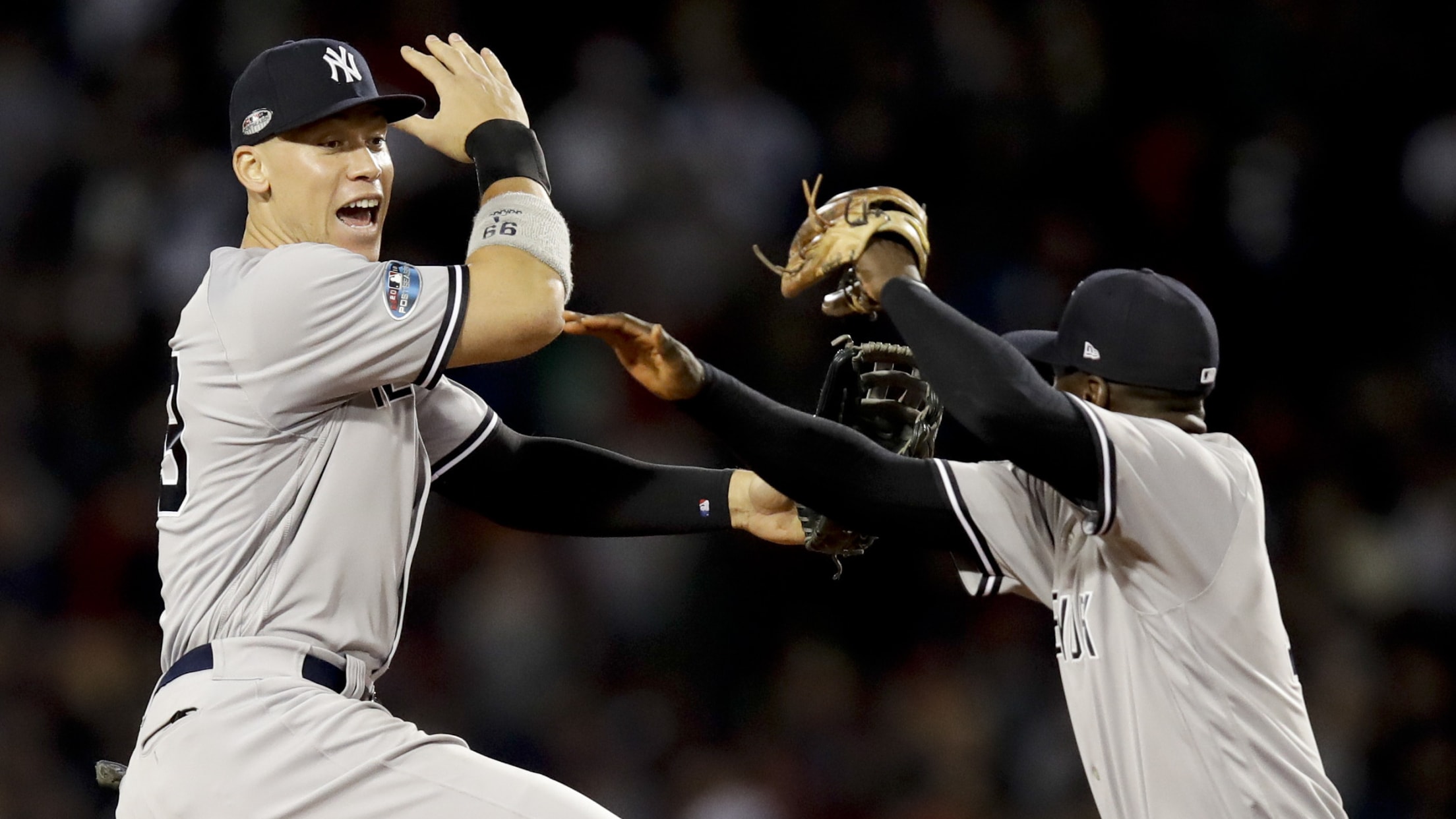 (Charles Krupa)
Backed by homers from Aaron Judge and Gary Sanchez, the Yankees bounced back to win Game 2 of the ALDS against the Red Sox, 6-2. The series is now even at a game apiece as the two teams shift the setting to Yankee Stadium.
The change of location was emphasized in the postgame by Judge, who played "New York, New York" by Frank Sinatra on his way out at Fenway Park ... next to the Red Sox clubhouse:
.@TheJudge44 blasted a certain song as he left Fenway Park tonight. 👀#StartSpreadingTheNews pic.twitter.com/Ams3wQBW6n

— MLB (@MLB) October 7, 2018
Subtle.
The Yankees play that song after every victory at Yankee Stadium, so Judge found a way to make himself right at home at Fenway with the classic Sinatra hit.
Watch: YouTube Video
It's hard to go wrong with "Ol' Blue Eyes," but what if Judge wanted to switch up the song selection a bit and still keep it New York-centric?
If he had the Piano Man on his mind, he could've played Billy Joel's "New York State of Mind."
If he was in a unique mood for some real old-timey music, he could've played James Cagney's "Give My Regards to Broadway" from the appropriately-named musical "Yankee Doodle Dandy."
If he felt like channeling the good vibes from the Yankees' 2009 World Series run, he could've played Jay-Z's "Empire State of Mind."
Maybe it would be best to stick with another connection to the '09 team -- "Jenny from the Block" by Bronx native Jennifer Lopez, who is, of course, dating '09 postseason hero Alex Rodriguez.
Watch: YouTube Video
The possibilities are endless.
Teams in this article:
Players in this article: