Aaron Judge took a home run away from the Indians and noted home run snagger Zack Hample
Generally speaking, Aaron Judge's massive 6-foot-7, 282-pound frame makes its presence felt at the plate. With New York facing elimination in Game 3 of the ALDS presented by Doosan, though, he put it to use out in right field.
In the top of the sixth, Francisco Lindor lifted a fly ball to deep right-center that looked to be a go-ahead homer. But Judge went back to the wall, sized the ball up, made a leap and brought it back: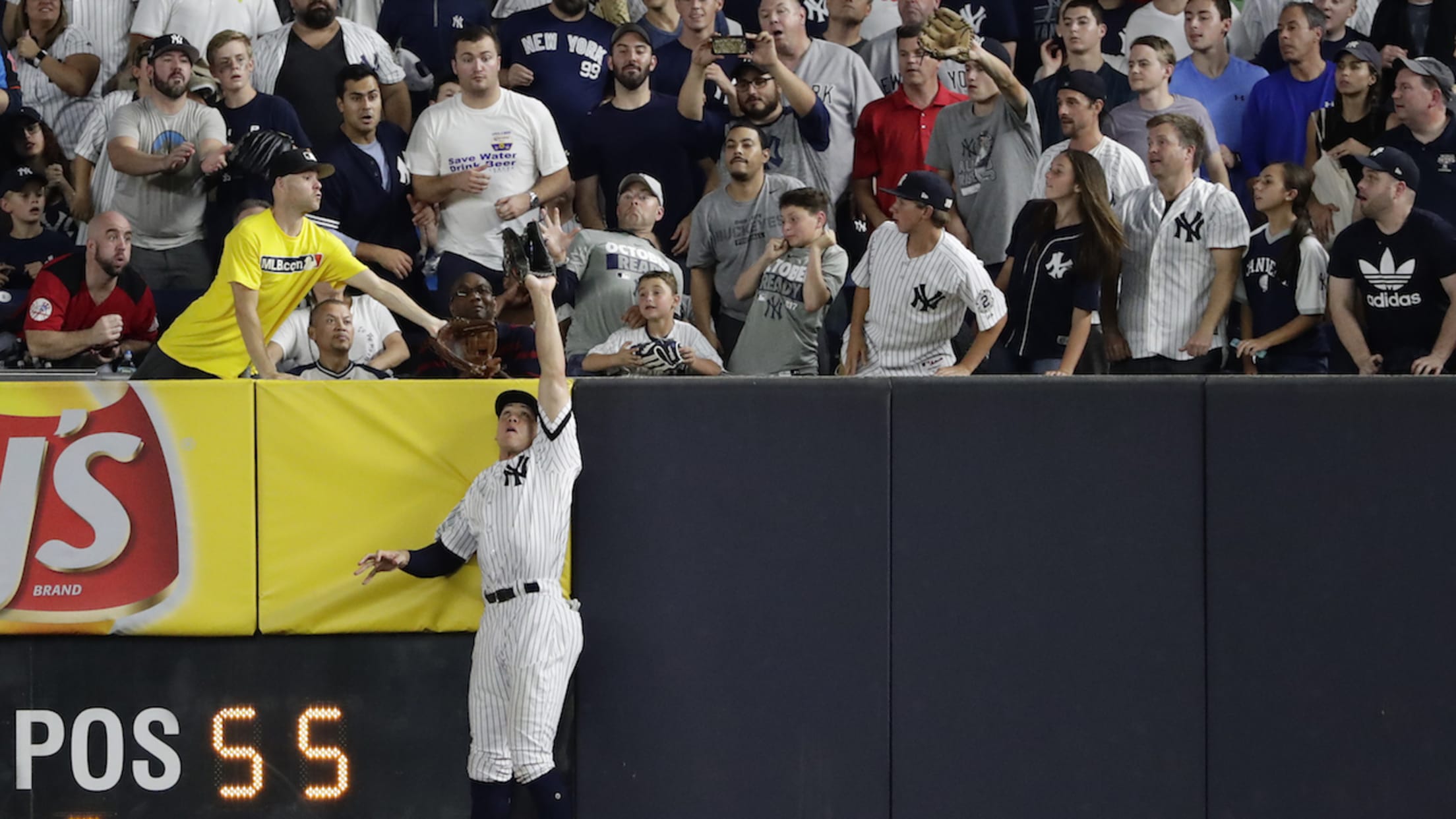 Of course, a man Judge's size can do some damage:
But wait -- who is that over Judge's right shoulder? Ready to turn Lindor's dinger into a souvenir if Judge couldn't make the play? Computer, enhance: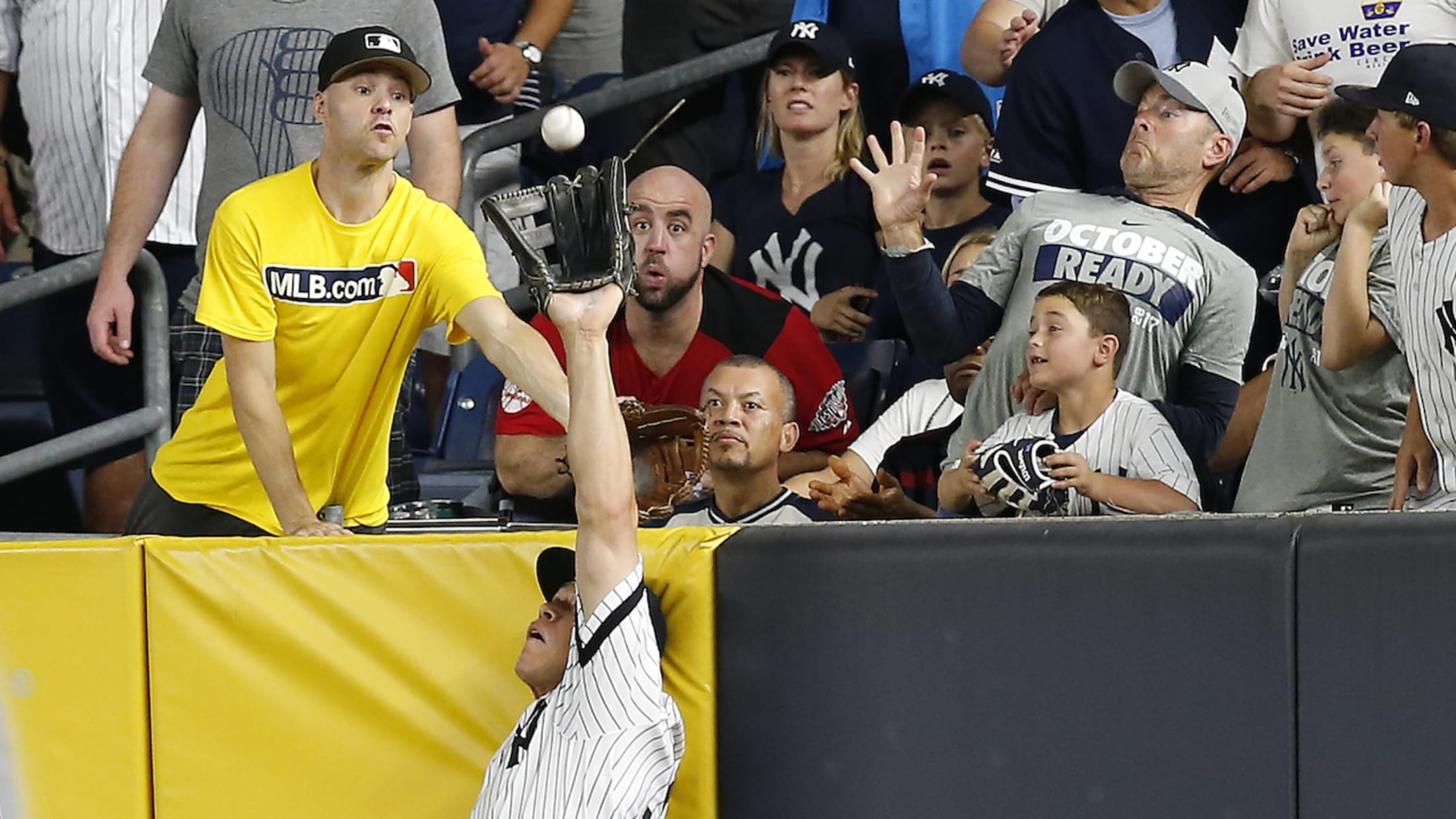 Why yes, that is Zack Hample, Major League ballhawk extraordinaire -- more than 10,000 in all, as detailed in a 13-minute short film presented by New Era entitled "Zack Hample vs. The World." And he was in perfect position to add one more to that total, until Judge turned the home run robber into the home run robbee.
The Internet, as it is wont to do, had some fun.
Sometimes Twitter is good. pic.twitter.com/tTFenEKBIw

— Jared Diamond (@jareddiamond) October 9, 2017
But the star of the show may have been this guy, who managed to keep his cool right in the middle of the action:
This dude rules pic.twitter.com/8QaoAYK8IP

— Chris Gaines fan (@trillballins) October 9, 2017
And just one inning later, Greg Bird launched a solo homer to lead the Yankees to a 1-0 lead that kept their season alive. New York will try to do it again on Monday at 7 p.m. ET/6 p.m. CT on FS1.
Teams in this article:
Players in this article: