White Sox OF Adam Engel robbed a homer (and a fan of a sure souvenir) with an unreal catch
You might say that a player would have a hard time making a name for himself with just 46 Major League games under his belt. It's not enough time. He needs to mature. He needs more experience. He can't even grow a beard.
During Tuesday's Astros-White Sox game, Adam Engel proved 1/4 of a season is all it takes with a miraculous home run-robbing catch on Brian McCann:
Worth seeing from every Engel. pic.twitter.com/NTx2lH5hWU

— Cut4 (@Cut4) August 9, 2017
Not only did he rob McCann of dinger glory, but he also robbed a fan of a souvenir. Look at that dude -- so close: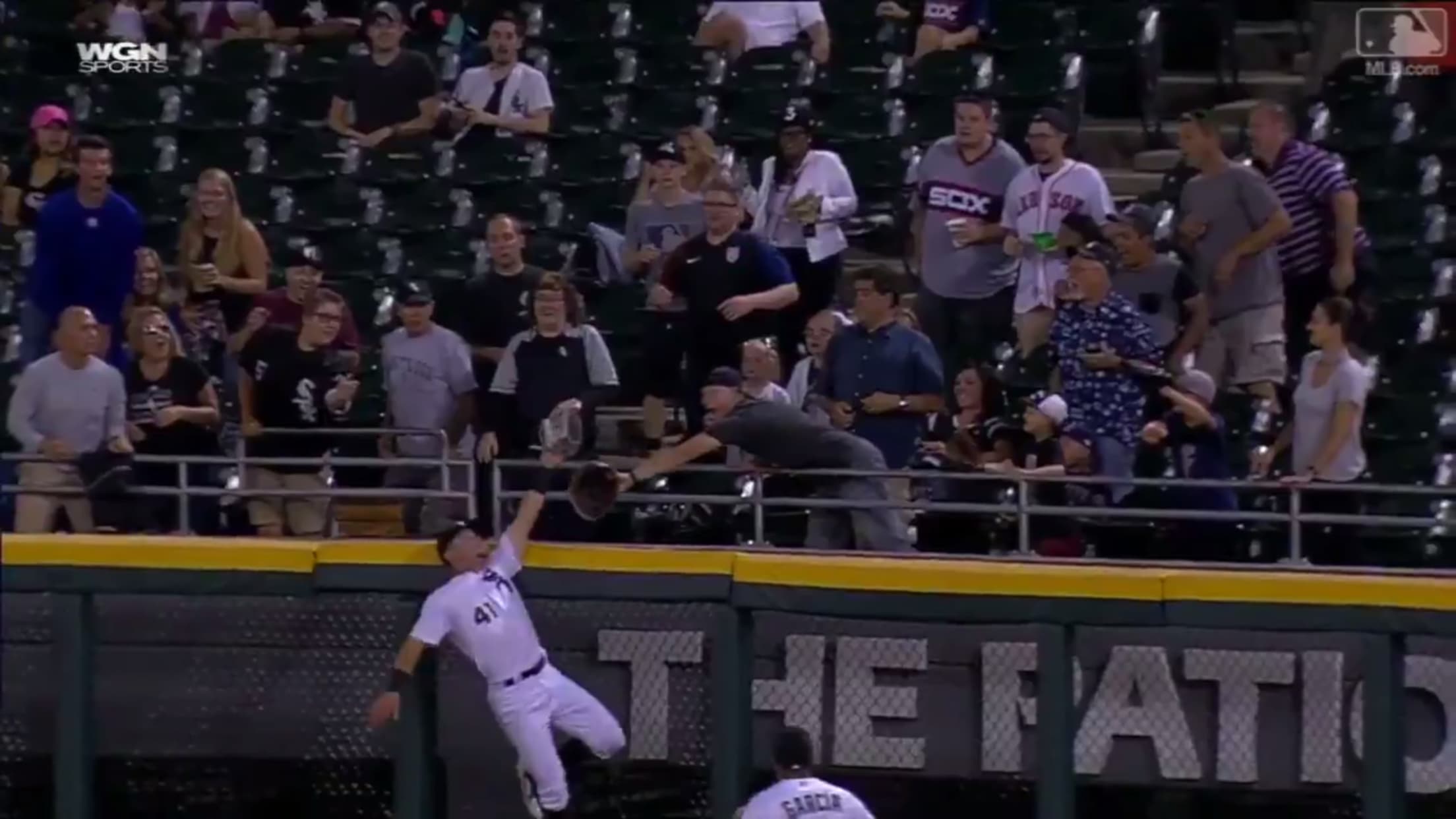 We're guessing he's probably OK with the result, just like Avisaíl García was.
MLB.com Real-Time Correspondent Darren Georgia caught up with the fan, Brandon Clewett from Southern California, to talk about the moment.
What was going through your mind the moment the ball came off the bat?
"Went up to concessions right before and had missed another close one prior. When the ball was hit I barely had time to put my glove on."
Did you think you were going to catch it?
"I was hoping to! I thought I had a pretty good chance. I wasn't thinking about the people around me, just had my eye on the ball, then Engel just came out of nowhere. Incredible catch."
Reaction to Engel robbing both you and the HR?
"Initial reaction was shock, then excitement! We see Mike Trout do this all the time with the Angels, but have never been that close."
After the play, Clewett's kids were saying Engel owes him a ball and should hit him a homer. It's the least he can do, right?
Teams in this article:
Players in this article: