Alex Rodriguez had a hitting contest with phenom Asher Willig on 'The Tonight Show'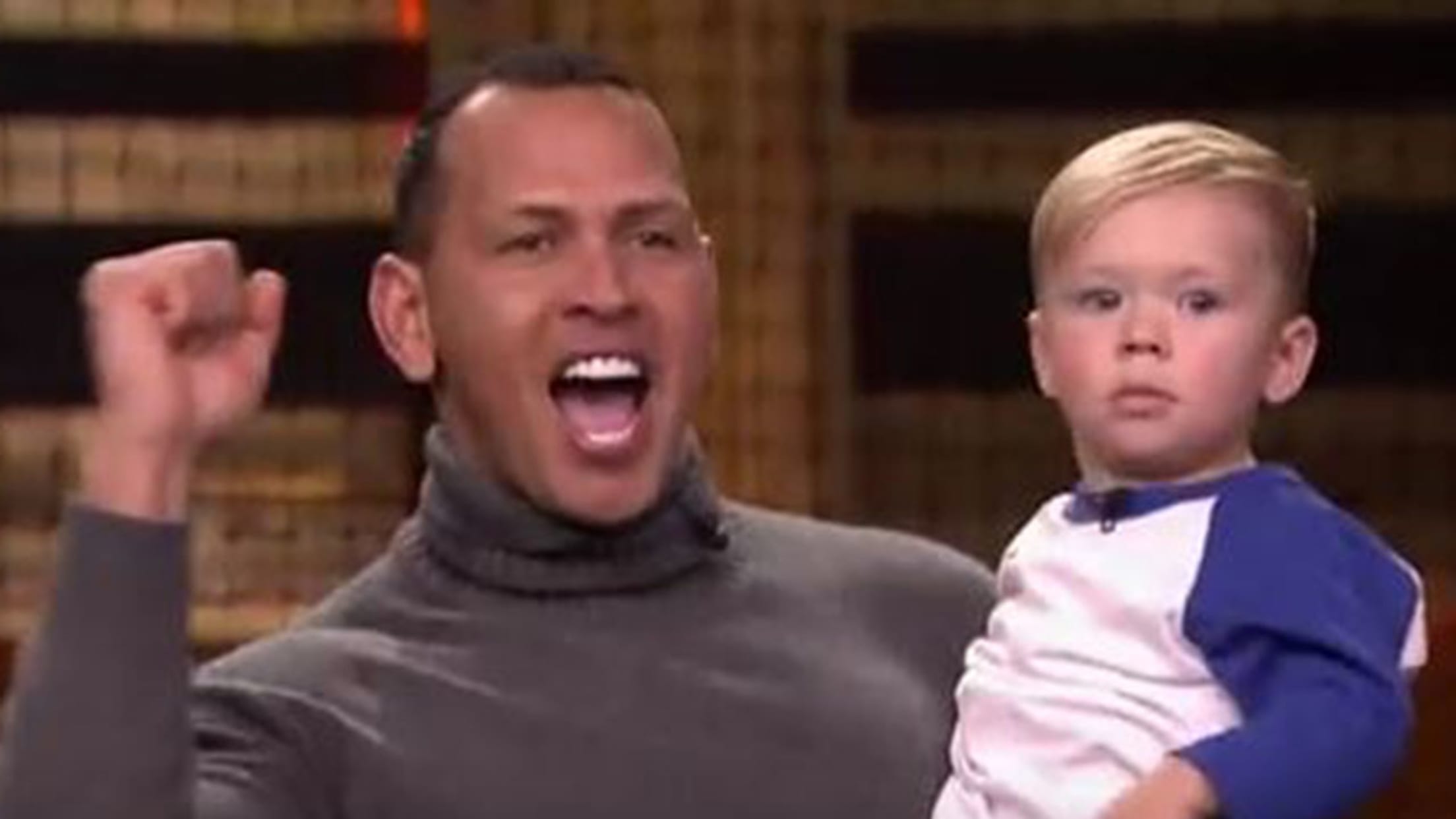 (Chesterton, Eric)
Tuesday's edition of "The Tonight Show Starring Jimmy Fallon" featured Alex Rodriguez as one of its headline guests. There's plenty to talk about in A-Rod's life -- his commencement address at the University of Miami, meeting Bruce Springsteen and his recent move to Sunday Night Baseball, to name a few -- so it figured to be a good appearance.
But, thanks to the surprise arrival of 22-month-old hitting prodigy Asher Willig, Rodriguez's appearance went up at least five levels of excitement. You may remember Willig as the kid whose bat has already outgrown his house:
Naturally, they squared off in a hitting contest.
A-Rod joked that Willig was only alive for his final season in the Majors -- when he had an OPS of .598 -- so he wasn't likely to be intimidated squaring off against the former three-time MVP. Even so, he handicapped himself by batting left-handed. Although the youngster went home victorious, there was good sportsmanship all around:
Future player for the @Yankees 👇 #FallonTonight pic.twitter.com/av5NfNBJ3y

— Fallon Tonight (@FallonTonight) January 24, 2018
There definitely seems to be a lot of talent in young Willig.