What was happening in the world in 1945, the last time the Cubs won a pennant?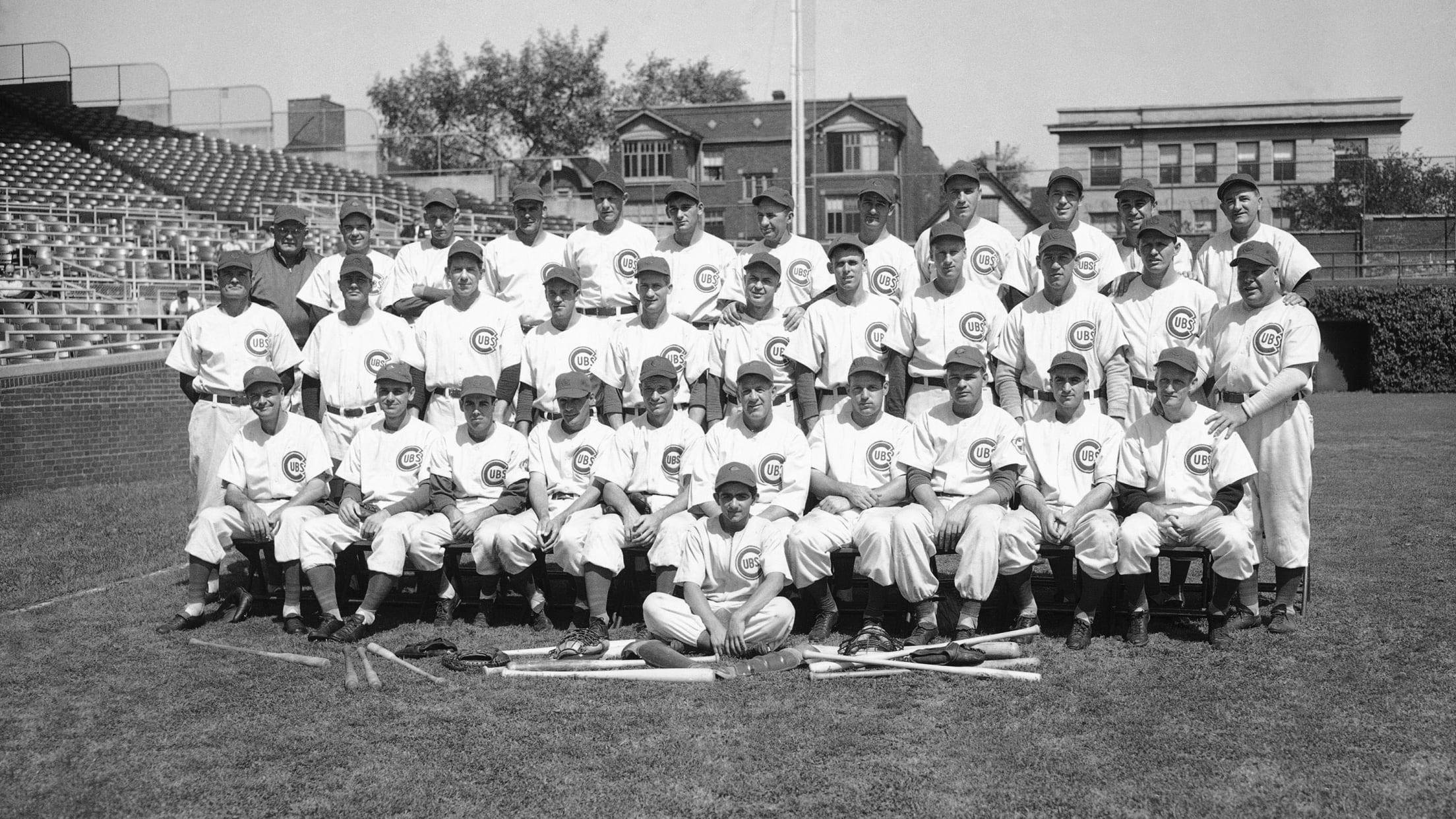 It really happened. After a 71-year drought, the Cubs won the NL pennant and will play the Indians in the World Series beginning with Game 1 tonight (7:30 p.m. ET air time | 8 ET game time on FOX).
Seventy-one years. That's older than three Javier Baezes -- that's more than seven decades ago!
So, what kinds of things were happening in the world back in 1945? Was the sky still blue? Did people have hot dog-sandwich debates? Was David Ross playing baseball? Let's investigate below.
Top Billboard Song
Rock n' Roll hadn't fully taken over the world yet, so the 1940s music scene consisted mostly of Jazz, Swing and Big Band-style tunes. Les Brown and his Orchestra enjoyed the longest stay on the Billboard Charts with "Sentimental Journey" -- which became a homecoming song for WWII veterans:
Highest grossing film
It was the "Bells of St. Mary's," which starred Bing Crosby and Ingrid Bergman and grossed $8.5 million. It also featured a boxing nun:
For comparison purposes, Captain America: Civil War is currently 2016's top grossing movie at $1.15 billion (although, it's possible that may change). The premise is a little more, um, wild.
Cool new toy
Slinkies!
Big invention
The microwave oven (by accident), and the first food deliberately cooked in it was, of course, popcorn.
Celebrity births
Helen Mirren, Goldie Hawn, Steve Martin and Tom Selleck, aka, Mr. Baseball.
Prices
Gas was about 21 cents per gallon, a new house could be bought at around $4,600 and a new car averaged at $1,020. Typewriters went for $68 and a ticket to the World Series could run you $7-$10.
Sports
The Toronto Maple Leafs won the Stanley Cup, the Cleveland Rams won the NFL Championship (there was no Super Bowl yet) and the NBA didn't exist until 1946. Golf's U.S. Open wasn't played due to WWII, Army was NCAA football champs and Oklahoma A&M took home the NCAA basketball crown.
Finally, in baseball, the Tigers beat the Cubs in the seven-game series, 4-3. Hank Greenberg had two homers, while driving in seven and scoring seven. Chicago did have an exciting walk-off victory in Game 6 against a beautifully bespectacled Dizzy Trout, though:
Can the Cubs win their first title in 108 years? Tune in to find out.