Chicago vs. Cleveland: Which World Series city reigns supreme?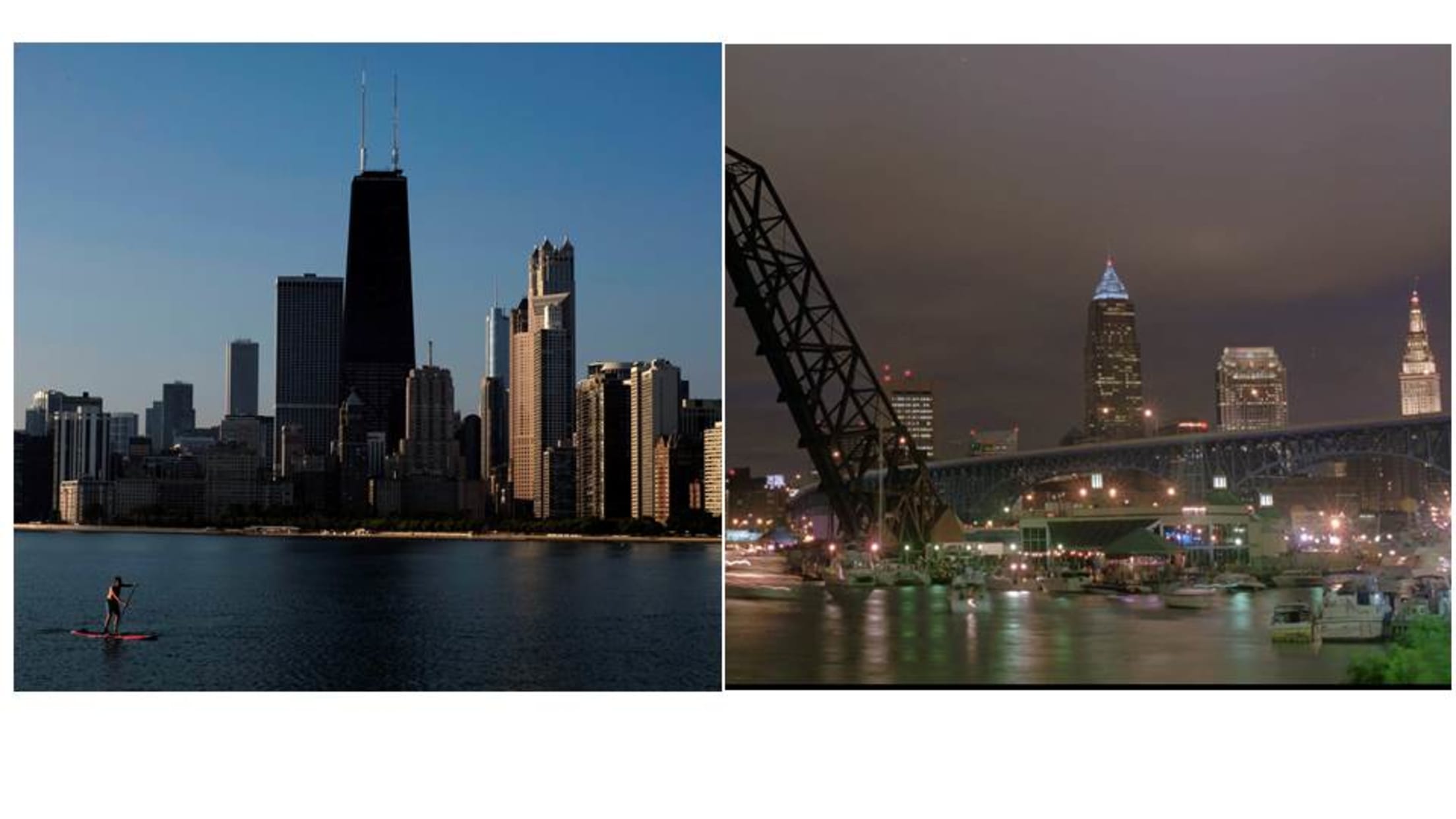 After months of madness, mayhem and memes, it's finally here: Game 1 of the World Series is set for Tuesday night in Cleveland (7:30 p.m. ET air time | 8 ET game time on FOX), thanks to the Cubs taking care of business in NLCS Game 6 on Saturday.
Sure, if you're already a fan of either Cleveland or Chicago, your mind is made up. For the rest of us, though, there's a decision to make -- and we're here to help you decide, with this handy city-by-city pop culture breakdown.
Best baseball movie
Sure, Wrigley Field has been a Hollywood staple for decades, starring in everything from Blues Brothers to A League of Their Own:
But when you think Cubs on the big screen, there's only one correct answer: Rookie of the Year, the story of young Henry Rullenverter/Rabbinbuser/Resinbagger/Gardenhoser Rowengartner's journey from Little League scrub to Major League star thanks to a freak accident that blessed him with a triple-digits fastball. It's a film that has something for everyone, from John Candy in the broadcast booth to possibly the greatest eephus pitch in baseball history:
Chicago may have Gary Busey doing Gary Busey things, but Cleveland has the actual Wild Thing. Major League is ostensibly the story of a ragtag band of fictional Indians who led a worst-to-first turnaround and defeated the mighty Yankees for the division title, but really, it's about so much more: adventures in hairstyling that inspire us even today; the finer points of properly sacrificing a chicken; and the key to scoring from second on a bunt, a strategy that helped the Royals clinch last year's World Series.
But above all, Major League gave us arguably the single greatest piece of life advice: Forget about the curveball, give 'em the heater:
Best talk show host
In one corner, we have Arsenio Hall: Cleveland native, longtime host of The Arsenio Hall Show, lover of fist pumps. Hall's hometown even inspired one of his signature monologue gags -- he would joke that he'd drive from Cleveland to Los Angeles every day to tape the show, during which he'd ponder certain thoughts, which became "Things that you make you say 'Hmmm'."
To the best of our knowledge, though, Cleveland did not have anything to do with Bill Clinton shredding on the saxophone in some killer sunglasses, which has to be considered a point against it.
In the other corner, we have a figure so iconic, she needs but one name: Oprah. She was born in Mississippi, but she hosted The Oprah Winfrey Show in Chicago from 1986 to 2011 -- and over those 4,561 episodes (!) she made us laugh, she made us cry, and she gave us quite possibly the greatest GIF in the history of the Internet:
Oh, and she's won an Academy Award and 15 Daytime Emmys, but who's counting.
Best iconic foodstuff
Really, Chicago, it's just not fair. The Windy City already boasts both deep dish pizza and the Chicago hot dog -- a frank with onions, relish, a pickle, tomatoes, peppers and mustard. That's an impressive food lineup on its own.
And then the Cubs managed to combine them: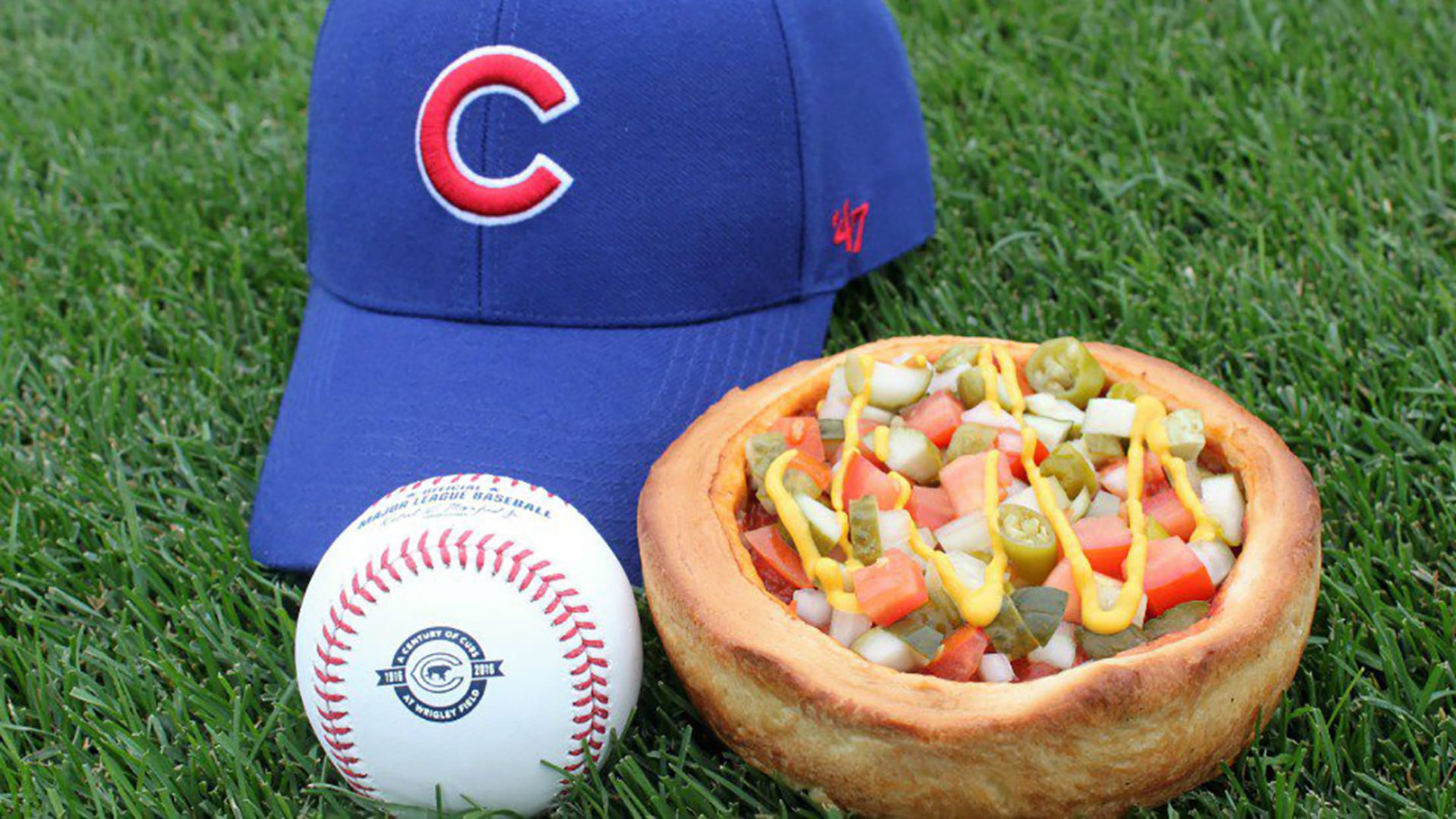 Don't feel too bad for Cleveland, though. Its menu does just fine, thanks in large part to a robust Polish population -- the pierogies are legendary, and celebrity chef and Cleveland native Michael Symon will even put beef cheek in them. If you're feeling adventurous, though, there's always the Polish Boy: a gloriously messy marriage of kielbasa, cole slaw, fries and barbecue sauce. Try one at Seti's food truck, and thank us later. (And be sure you've got your gastroenterologist's number on hand.)
Best music scene
Chicago has a musical tradition that rivals anybody's. There's classic rock, like Styx (and, er, Chicago). There's alt-rock, like Smashing Pumpkins. There's indie rock, like Wilco -- essentially, if there's a rock label to be given, Chicago's done it as well as anybody. And then, of course, there's Earth, Wind and Fire, and Kanye, and Chance, and Common, and you probably get the point by now.
Except, well, the other city literally has the Rock and Roll Hall of Fame -- not to mention Nine Inch Nails' Trent Reznor, Bone Thugs-N-Harmony and a legacy of punk rock dating from Dead Boys all the way to Cloud Nothings. Plus, we have it on very good authority that Cleveland Rocks:
(And really, we can't let Chicago get away Eddie Vedder's apparent disdain for high-five etiquette:)
Best timeless work of art
Georges Seurat's pointilist masterpiece, "A Sunday Afternoon on the Island of La Grande Jette," has been on display at the Art Institute of Chicago since 1924. It's a remarkable work, and we definitely recommend the trip -- just try not to cut class to do it:
Not to be outdone, the Cleveland Museum of Art boasts Auguste Rodin's iconic sculpture "The Thinker" -- one of only 25 in existence, and one of the last casts that Rodin himself supervised.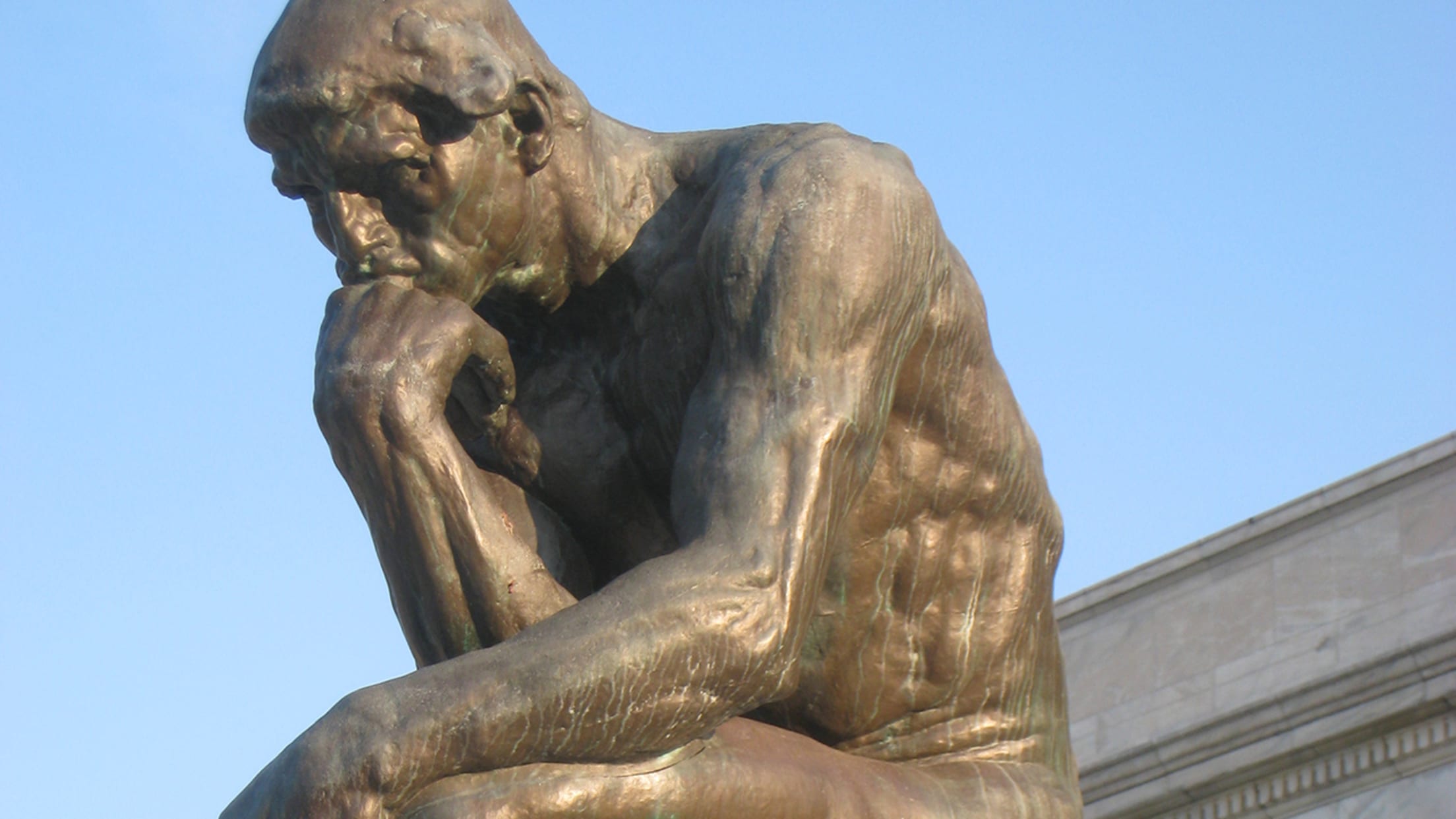 Legend has it that Rodin was inspired by Dante's Divine Comedy, though some critics insist his muse was actually the pensive contemplation of Mike Napoli.
Best slightly ominous landmark
During a storm in the winter of 2010, the West Pier lighthouse was sprayed hard by white caps from Lake Erie. The extremely cold temperatures caused that water to freeze on the lighthouse's surface -- and it's stayed frozen ever since.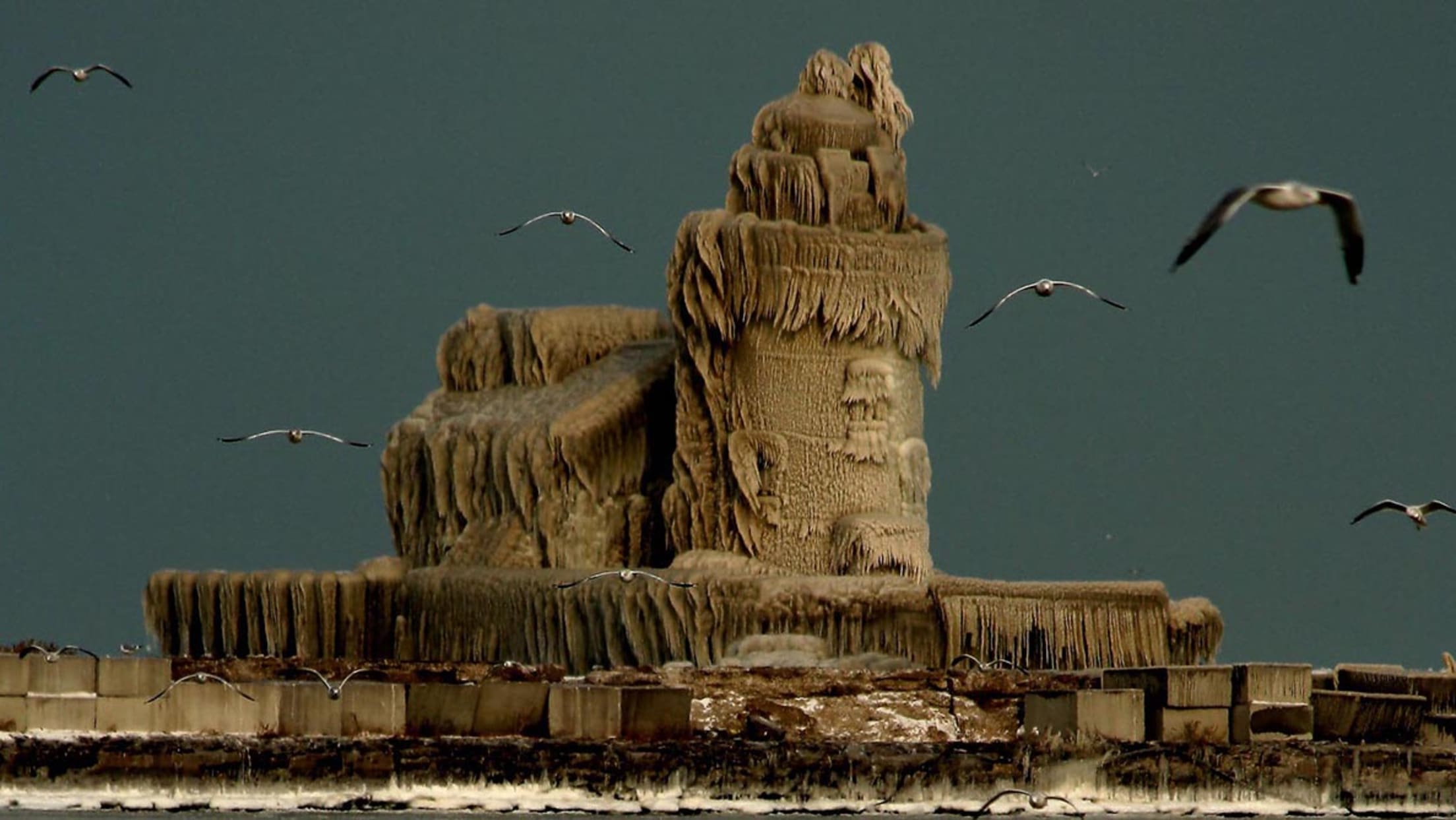 Chicago sees your crazy ice sculpture, Cleveland, and raises you one unbelievable fear of heights. At the top of the Willis Tower Skydeck, some 1,353 feet above the ground, sits the Willis Tower Ledge, which is exactly what it sounds like -- a glass balcony that juts out from the tower itself, allowing you to see all the way to the ground below: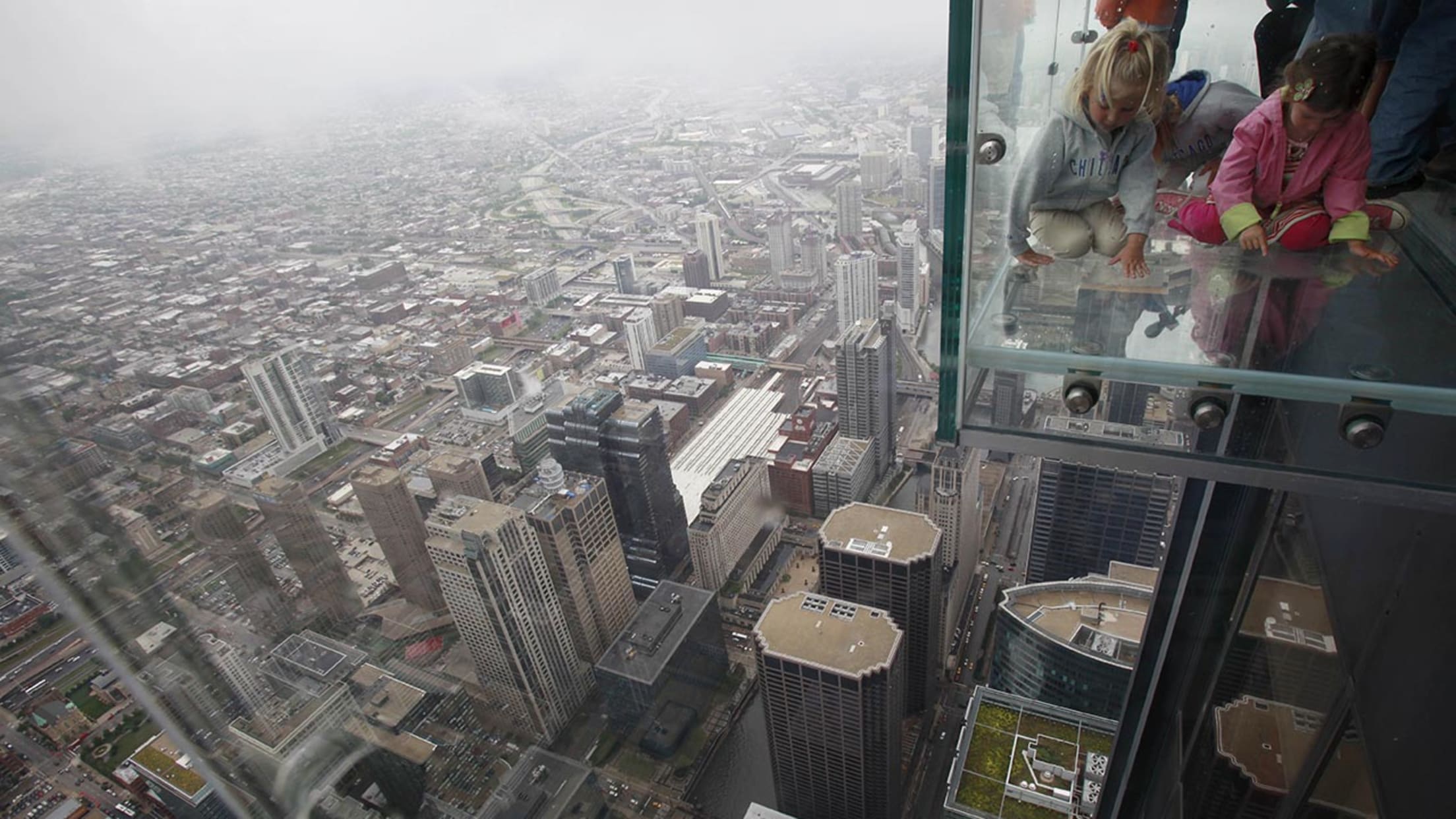 By the numbers!