Amir Garrett donned glasses and brought back happy Reds memories of Chris Sabo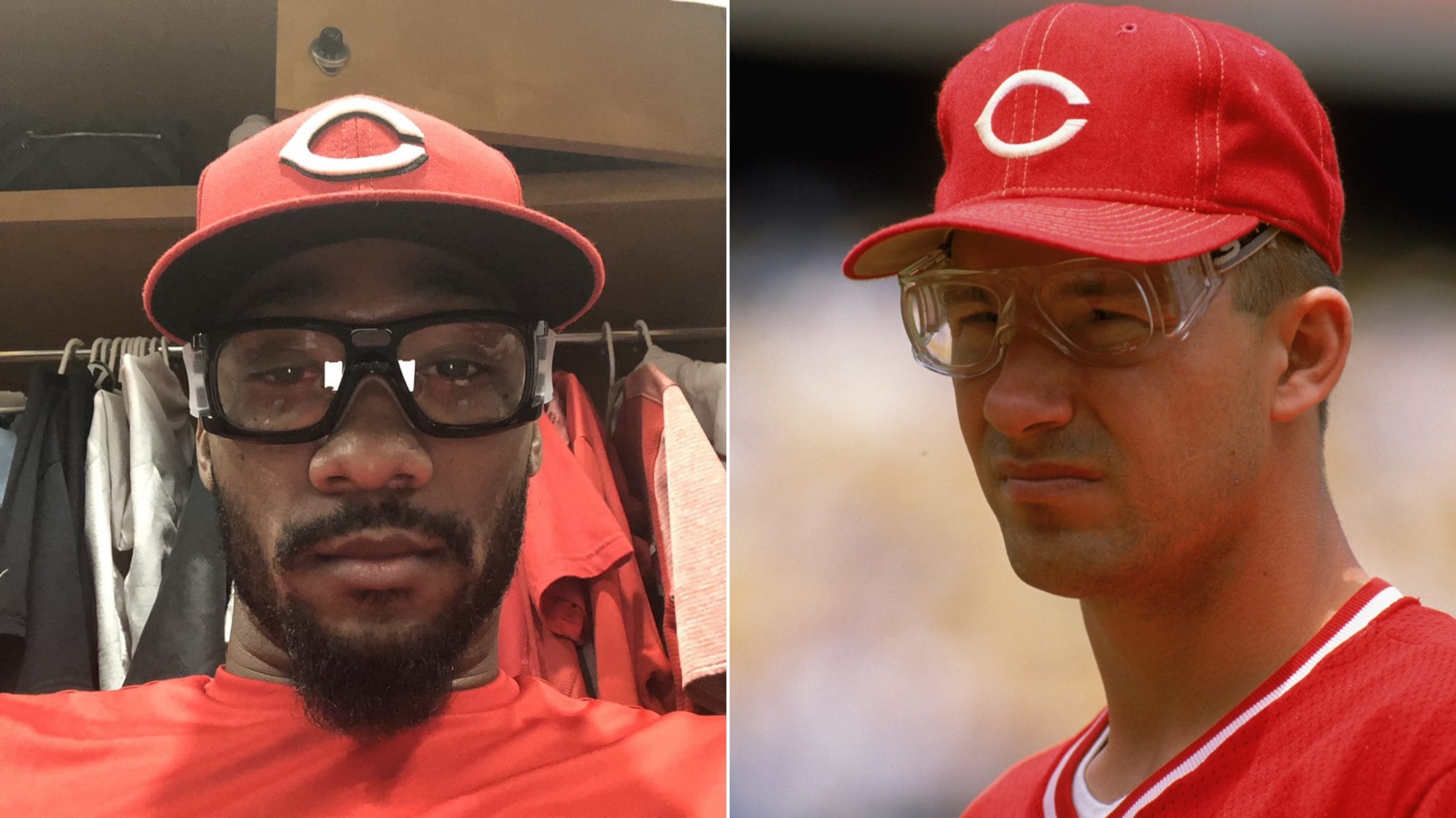 We don't see many pairs of glasses in baseball these days, even though the sport has a rich history of players who wore them. Reggie Jackson. Kent Tekulve. Greg Maddux. It's a pretty solid group to join!
Reds reliever Amir Garrett might be joining their ranks. On Wednesday, he offered fans a glimpse at a new look that he's considering on a recommendation from teammate Tucker Barnhart:
S/o to my bro @Tucker_Barnhart he said I should wear these instead of contacts. What's y'all think? pic.twitter.com/kk7hV9PhGP

— CountOnAG (@Amir_Garrett) April 10, 2019
Love it. The frames add a slight degree of menace to Garrett's mound presence, which was already scary enough thanks to his 77 strikeouts across 67 1/3 innings since the start of 2018.
Add some specs to this and you might get even more hitters swinging at air.
Reds fans should support the glasses regardless. After all, their most recent World Series winner had quite the champion of that look in Chris Sabo. The three-time All-Star slugged 1.000 in their 1990 sweep of the heavily favored A's, all while rocking the specs.
Some may mock the look, but you can't deny that it produced results for Sabo.
We stand firmly behind Garrett's glasses. Tyler Clippard can't have all the glory.
100000000000000000000% yes

— Cut4 (@Cut4) April 10, 2019
Andrew Mearns is a writer for Cut4 whose baseball obsession was born from the shattered dreams of Mike Mussina's perfect game attempt in 2001. He has a startling memory of World Series highlights that barely functions as a party trick.
Teams in this article:
Players in this article:
Topics in this article: