Andre Ethier's favorite player is the Dodgers' 22-year-old shortstop wunderkind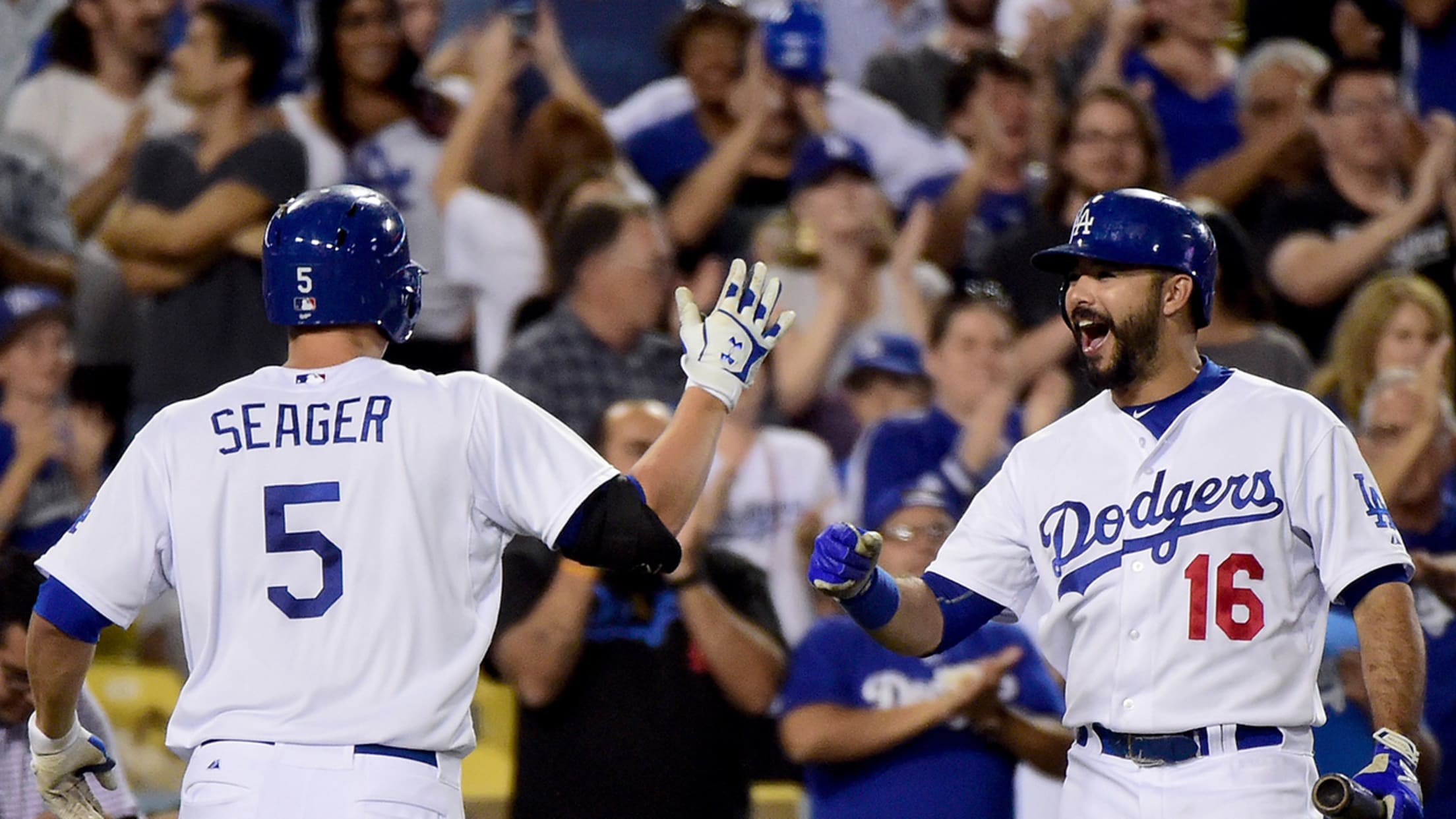 LOS ANGELES, CA - SEPTEMBER 23: Corey Seager #5 of the Los Angeles Dodgers celebrates his two run homerun with Andre Ethier #16 to take a 4-1 lead over the Arizona Diamondbacks during the eighth inning at Dodger Stadium on September 23, 2015 in Los Angeles, California. (Photo by Harry How/Getty Images) (Harry How/Getty Images)
Andre Ethier has spent his entire Major League career with the Los Angeles Dodgers -- all 11 seasons of it. He was in Los Angeles for both stints of now Hall of Famer Greg Maddux's Dodgers career. He's been there for seven postseason runs and been up-close-and-personal for the entirety of Clayton Kershaw's career. Ethier's longevity in the organization may not quite be Scully-ian, but it would still be difficult to find many other people who know the modern state of Dodgers baseball as intimately as Ethier.
Consequently, when Ethier talks Dodgers baseball, it's wise to listen. Sidelined by a broken leg from Spring Training through September, Ethier has, unfortunately, had a lot of time to observe the team this year. Prior to the start of the decisive Game 5 of the National League Division Series against the Nationals, he shared some of those observations with the media -- including the identity of his favorite player.
Ethier interrupted a reporter during a question about Corey Seager to note that Seager was his favorite player. The natural follow-up question of "Why?" was met with a thorough description of what it is that makes the Dodgers' rookie shortstop such a special player.
"Well, it's easy, he's one of the best players… He's just had success because I think he's just so steady in his fundamentals. You know, if you're just talking about the hitting side, just the way his fundamentals, how simple his swing is… And it doesn't hurt that he's a big, strong kid himself.
Not only is the 22-year-old Seager the hands-down favorite to win the NL Rookie of the Year Award this year, he's a leading candidate for the NL Most Valuable Player Award, as well. He is the face of his franchise's future and he just received quite an endorsement from one of the biggest faces of the past decade of Dodgers baseball.
Teams in this article:
Players in this article: