Andrew McCutchen couldn't stop smiling after the Yankees fans gave him his first roll call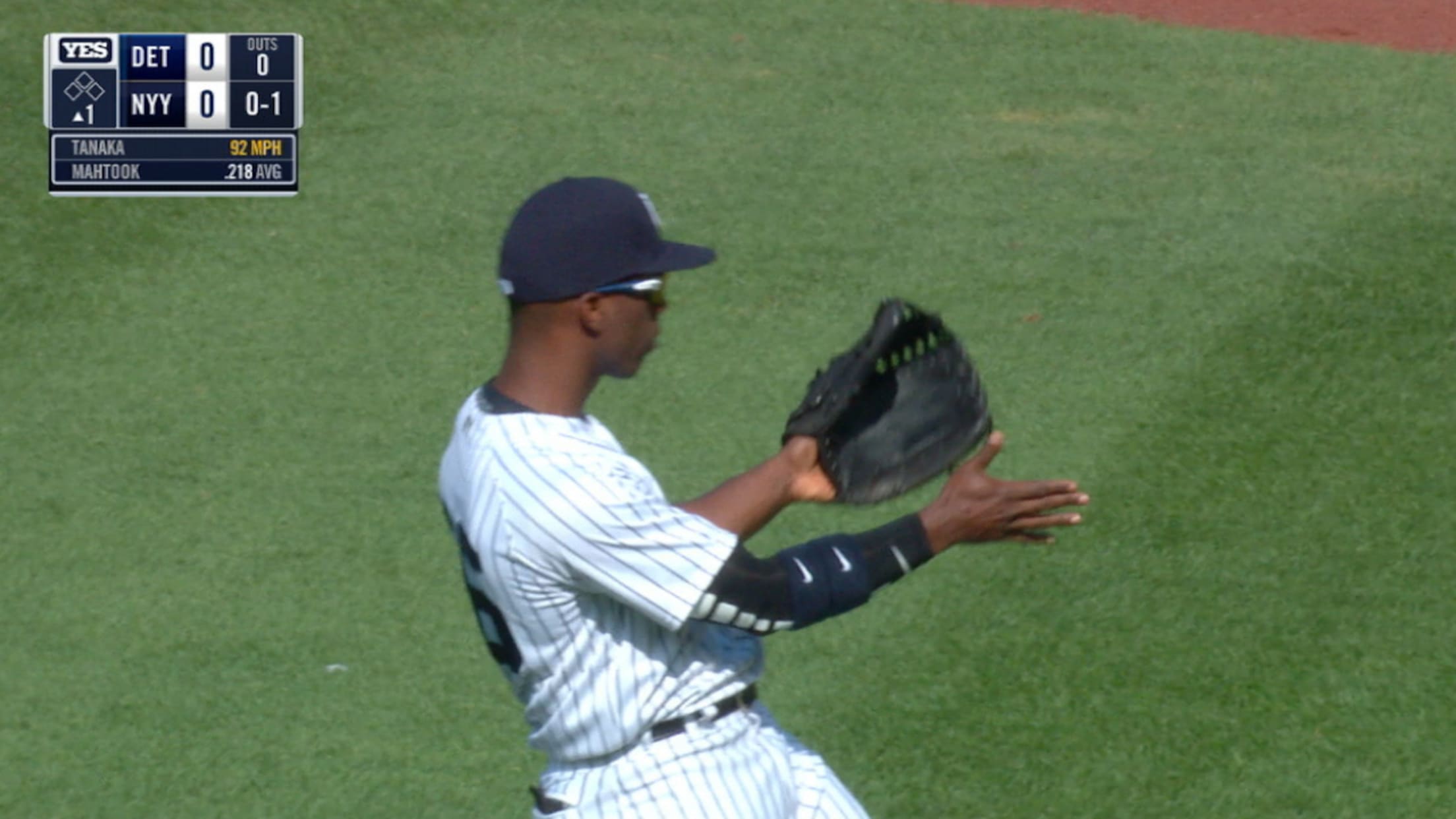 Andrew McCutchen is one of those dudes that you can't help but love. If his life was a high school movie, he'd be the new kid that shows up, wins prom king, becomes captain of the football team and stars as the lead in the school play and yet, somehow, has no enemies. Making his Yankees debut on Saturday against the Tigers, Cutch showed off his charm in the top of the first.
When the freshly shaved outfielder took his position in right field, the Bleacher Creatures gave him his very first roll call. And Cutch couldn't stop smiling:
He had one more present for the Yankees faithful. When Cutch made his first putout in pinstripes, he gave a little behind-the-back flip of the ball into the stands:
"I was just being myself," McCutchen said after the game. "I do whatever comes to mind and that's what came to mind. It was nice. I always knew about the roll call here. I always would see it. I was happy to be on this side of it, to be able to give the fans something. It was a lot of fun and I enjoyed it.
"It was a great day all around. I tried to just let it sink all in being in the clubhouse and playing the game. I didn't have the game that I wanted to have personally for it being my first one, but we got the win and that's what's most important. All around it was a good day. It's a day I'm not going to forget for sure. I'm just hoping I can show up (Sunday) and have a better day."
Teams in this article:
Players in this article: