Kole Calhoun whiffed on a diving catch, but left a cool dirt angel
They say that you miss 100 percent of the shots you don't take. That doesn't mean, however, that you make all of the shots you do take. During Wednesday's 3-1 loss to the Athletics, Angels outfielder Kole Calhoun took a shot at catching a ball in foul territory.
Though he missed on this particular shot, the outfielder's efforts certainly left a mark.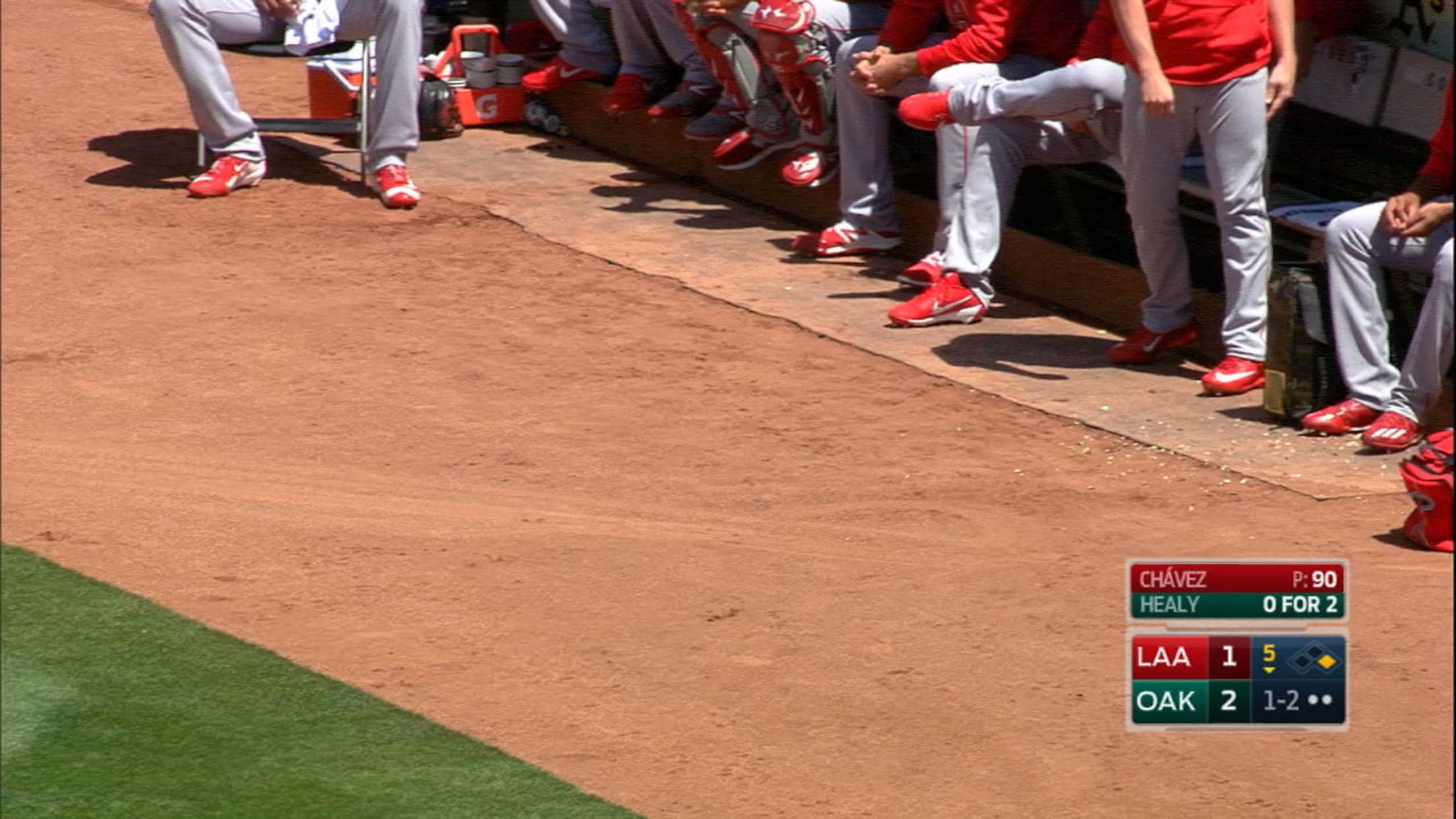 Calhoun's dirt angel will assure that Oakland will never forget his valiant efforts at a spectacular play ... at least until the next rainfall or the ground crew brings out the rakes.
Teams in this article:
Players in this article: