Archie Bradley's dad also has a phenomenal beard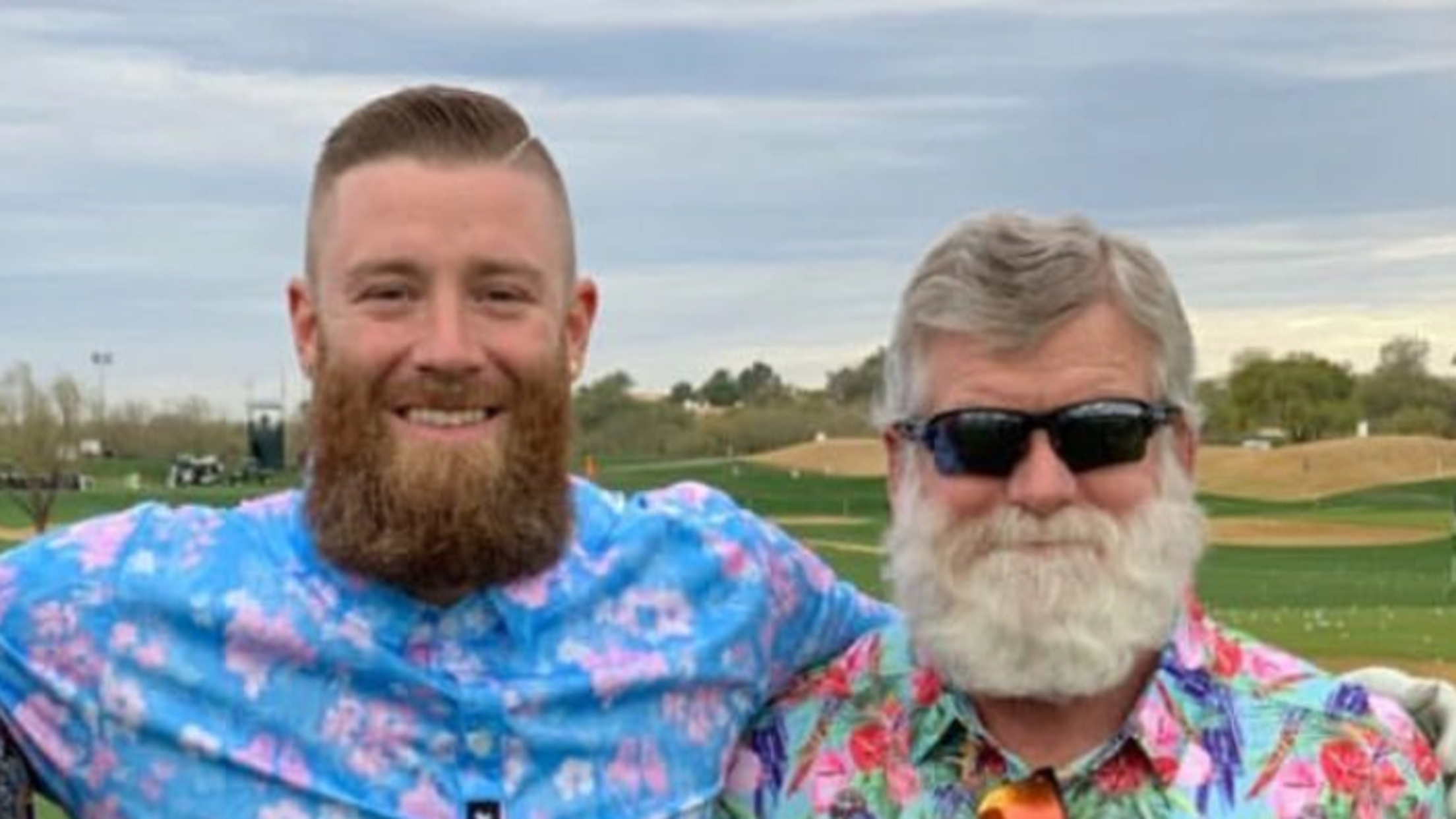 D-backs' reliever Archie Bradley has one of the most magical beards in baseball. I don't mean magical just as a fun descriptor, I mean like the thing is actually magical: After getting sent to the bullpen before the 2017 season, Bradley went to a palm reader who suggested he grow out a beard, and whaddya know, Bradley has since established himself as one of the more dominant relievers in baseball.
It turns out that Bradley's mystical beard wasn't simply bequeathed to him by the gods, it was passed down to him by his similarly facial-haired father, Charlie.
Bradley is participating in the Waste Management Phoenix Pro-Am golf tournament this weekend, and for the third straight year, Archie's having his own father caddie for him. But unlike previous years, the elder Bradley is sporting a beard that looks almost identical to his son's, except for its striking white hue.
I know it's dangerous to pit father against son, but my curiosity has gotten the better of me. Vote below in the poll to decide which beloved Bradley beard bests the other beloved Bradley beard.
Teams in this article:
Players in this article: