Archie Bradley was reunited with his missing dog, Crash, thanks to the help of local Arizonans -- and Twitter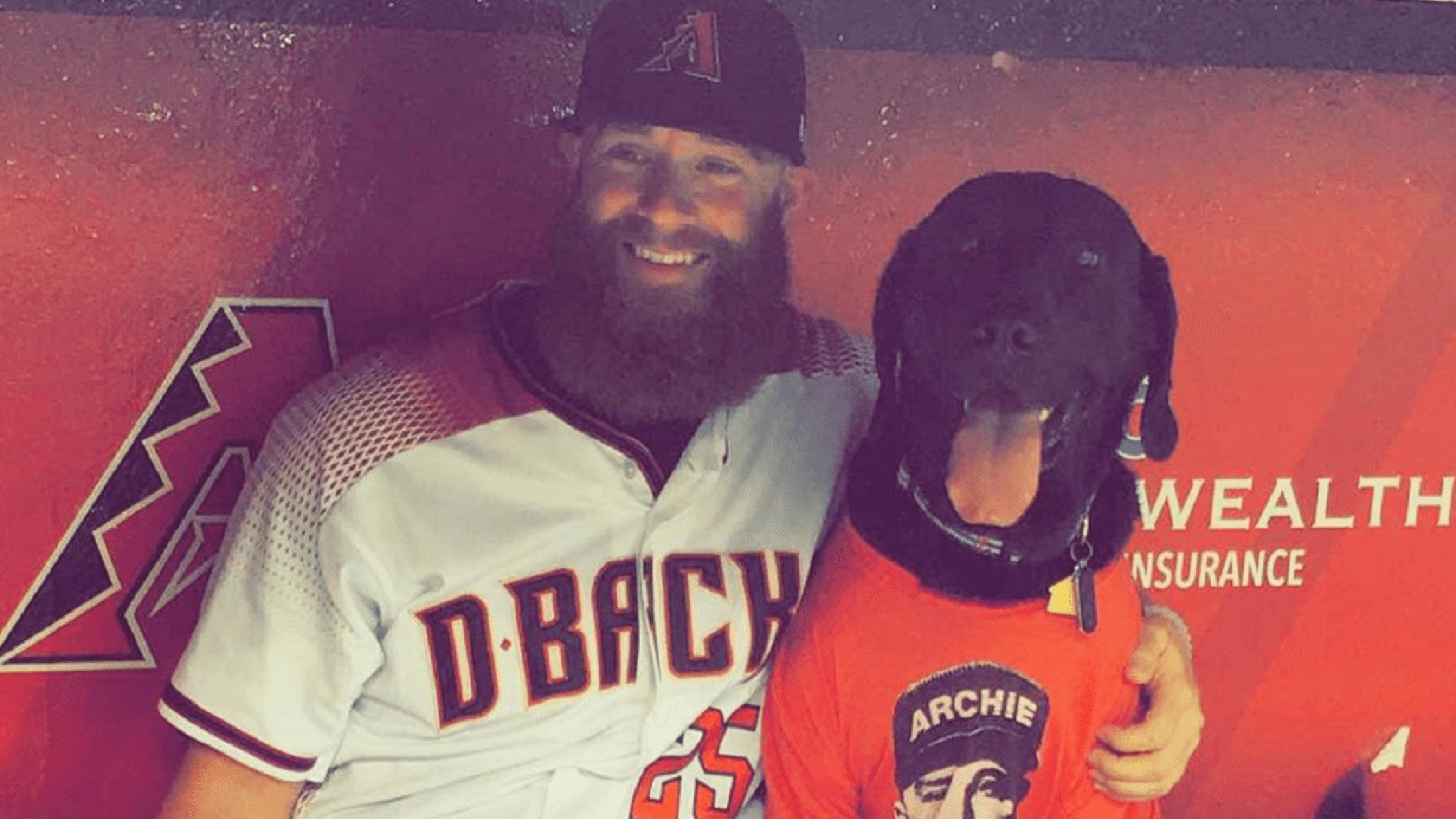 The bond between dogs and their owners can be intense -- so when a beloved furry friend goes missing, everything gets thrown into chaos.
That's what happened to D-backs reliever Archie Bradley on Saturday night. After Arizona lost to the Giants, 7-0, at Chase Field, Bradley issued a call for help on social media: His black lab, Crash, was missing.
People in Arizona my dog Crash a big black lab pictured below is missing!!!! he is chipped has shots and everything please help me find him!!!!! pic.twitter.com/SLRcKCZ2oW

— Archie Bradley (@ArchieBradley7) July 1, 2018
Trying to help Archie find Crash, Twitter users went to work, retweeting the original message and passing along photos of similar-looking black labs that were spotted in the general area.
Eventually, the search (amplified by Bradley's tweet and, presumably, the assistance of several internet strangers in and around the Scottsdale area), this story received the happy ending it deserved:
Crash is back home! I can't begin to thank everyone enough for all the support and help! He is my best friends and I will forever be in debt to everyone who helped me find him. Thank you Twitter and to everyone in Arizona! Wouldn't want to be or play anywhere else! #winforCrash pic.twitter.com/BUmDCPGu4F

— Archie Bradley (@ArchieBradley7) July 1, 2018
Bradley talked about the ordeal on Sunday.
"I did not sleep very well. I'm not married, no kids yet, that's like my boy. That's my best friend. We sleep together every night. I picked him out right when he was born. So literally, I've been with that guy since the day he was born. To imagine him out being on the streets somewhere -- or worst-case scenario, maybe run over or something like that -- it was not the greatest thoughts. But at the end of the day, the people of Arizona came together, and I'm happy to be here."
And how would he celebrate finding Crash again?
"I'm gonna spoil the heck out of him. I don't know what I'm going to buy him, but tomorrow we're going to have a spa day."
Welcome home, Crash.
Teams in this article:
Players in this article: