This dog battling a sprinkler system at Roger Dean Chevrolet Stadium will help you get through the week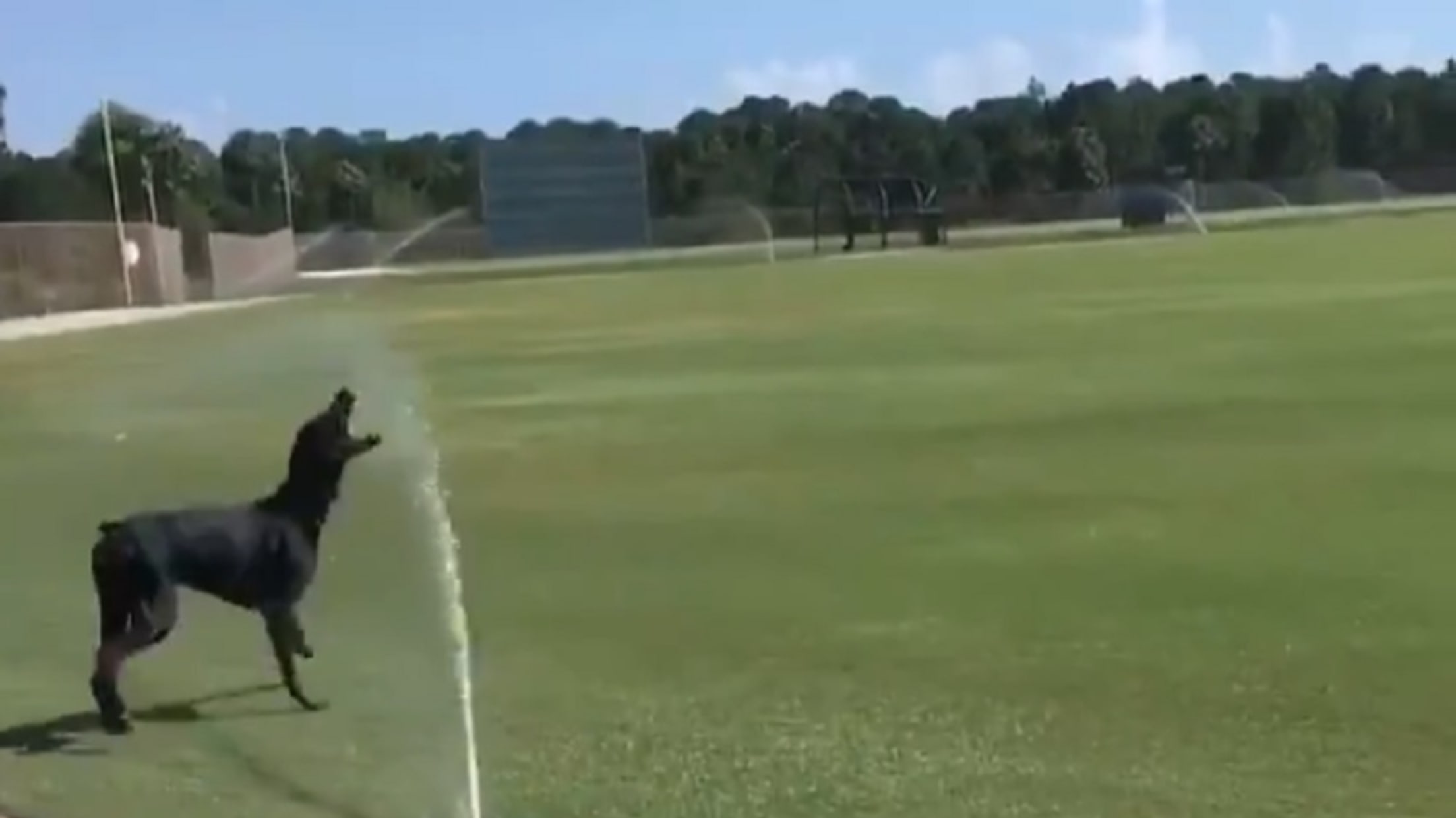 Imagine being a dog. You probably already have at some point -- we all have, most likely. Being a dog seems like fun. But as with any living creature's reality, sometimes you have to work. Everybody has responsibilities.
This brings us to Jak, a dog affiliated with Roger Dean Chevrolet Stadium, Spring Training home of the Marlins and Cardinals. Jak was tasked with the very important duty of ensuring the sprinkler system works effectively.
This is @RDCstadium Head of Security Jak.

Be scared, sprinklers. #MiLB pic.twitter.com/IO4jWcT3Uc

— Minor League Baseball (@MiLB) March 26, 2018
Very good boy, Jak.
(On a related note: Just three days to go until Opening Day is here. Feel free to re-watch Jak battling the sprinklers until then).