Somebody recreated moments from Bryce Harper's 2015 season using Peeps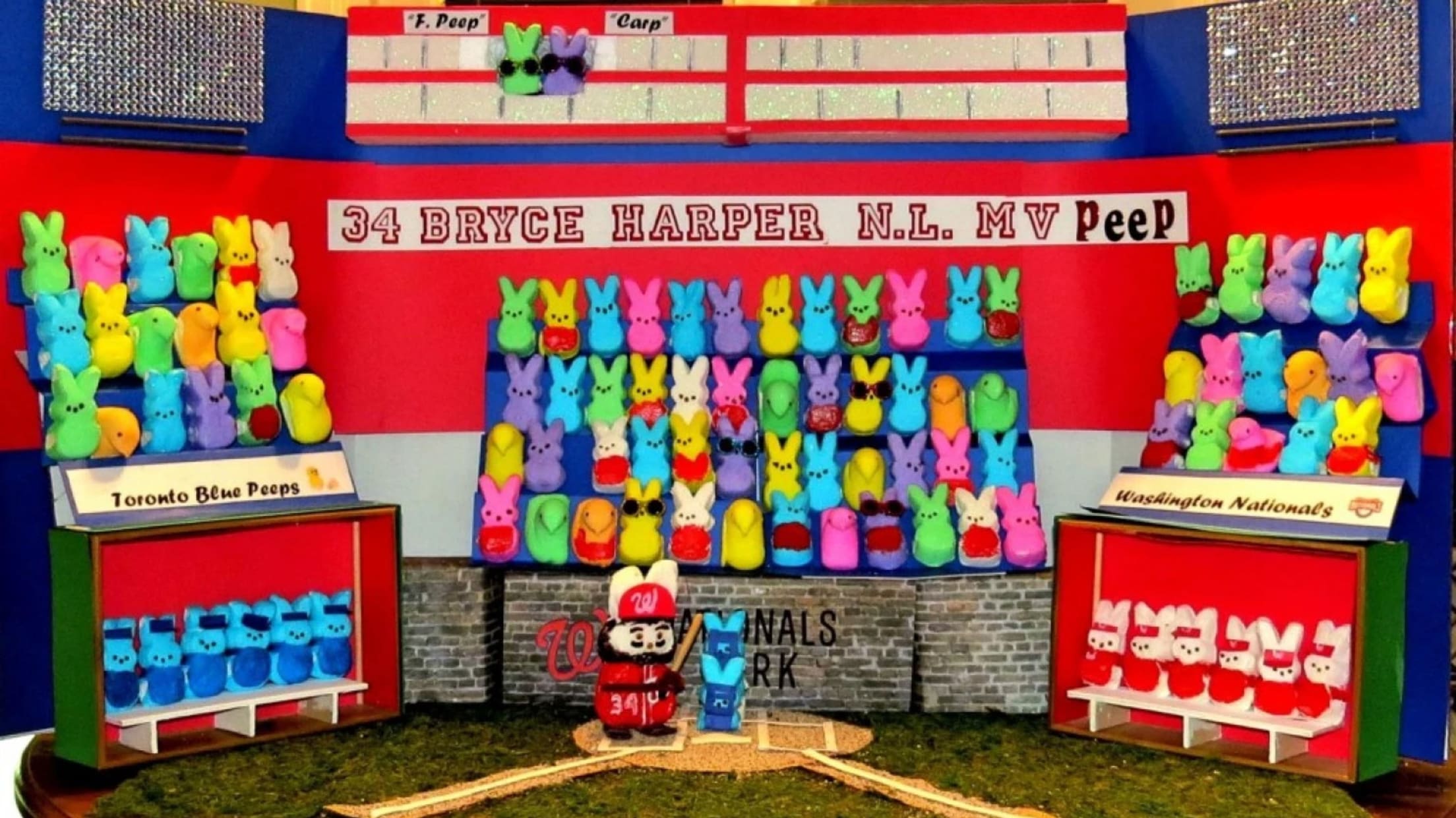 You've seen videos and images of last year's Bryce Harper-Jonathan Papelbon incident. But have you, by any chance, seen it in peep form?
A few artists had some of their sports peep works featured in The Washington Post on Wednesday (you can, wait for it, PEEP them here) and included in the batch was said incident from two different angles. Please also take note of Jayson Werth's hair and Max Scherzer's heterochromia: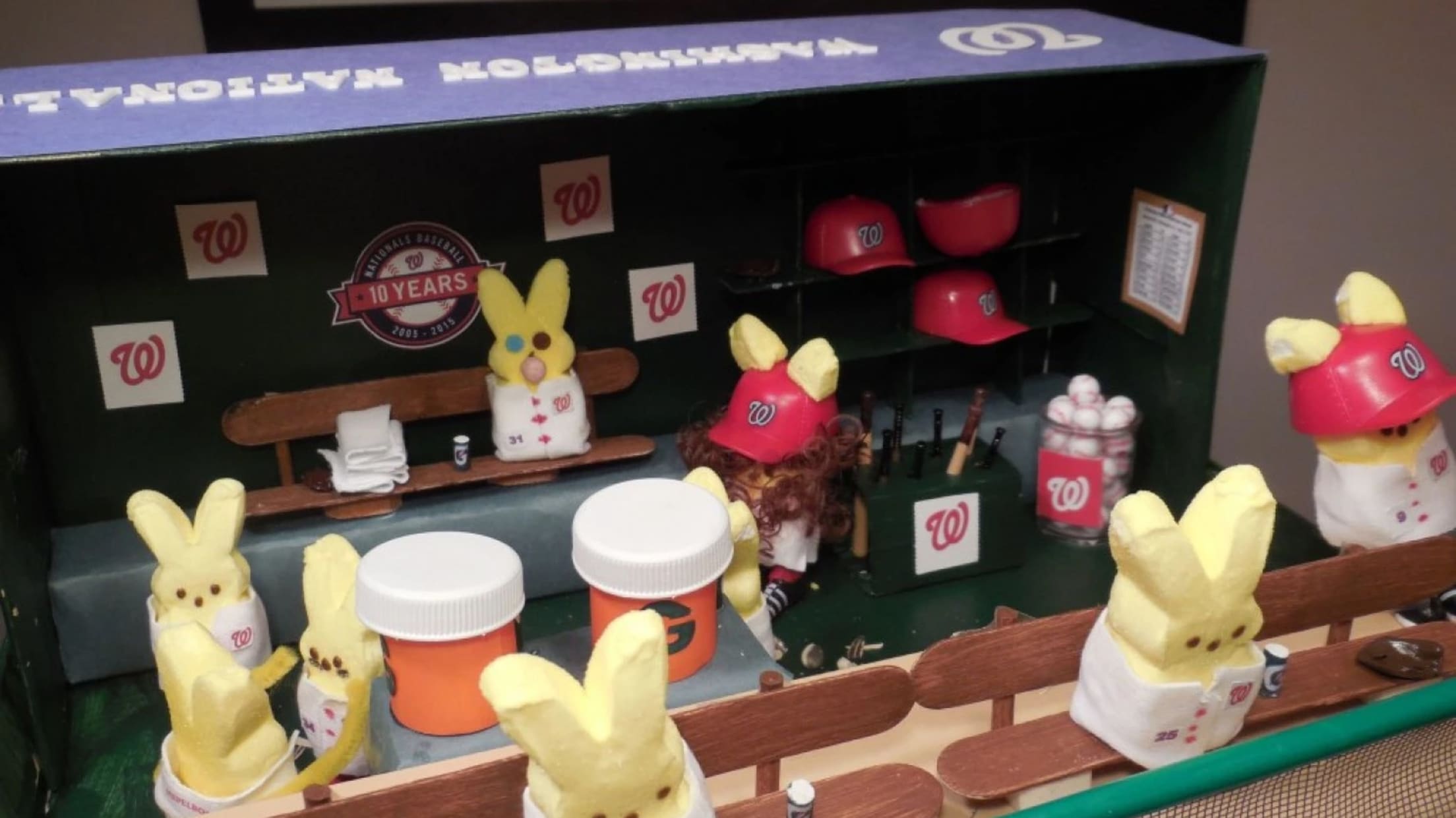 (Melinda Greene)
And a model of the reigning NL MVP batting in front of his adoring fans (broadcasters F.P. Santangelo and Bob Carpenter included):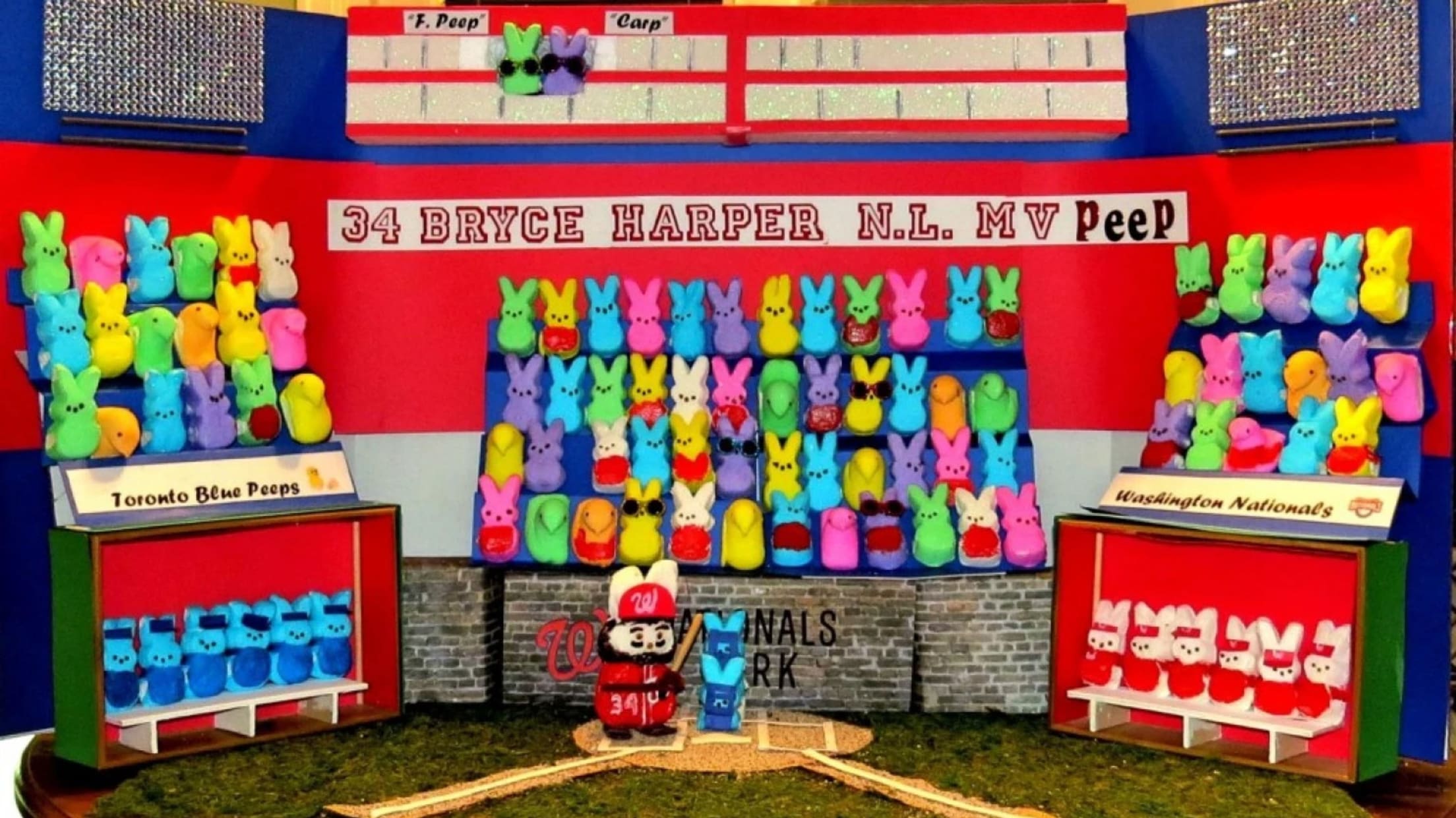 (Maura Ryan)
The details, the colors, the puns ... WE CAN'T HANDLE IT. Hopefully these end up in the Louvre someday.