Astros dump sunflower seeds on field reporter Julia Morales, who nails segment anyway
Once upon a time, dugout shenanigans were reserved for only players. They're used to it by now, after all, and besides -- they come prepared.
Ah, but those were simpler times. Last season, the Astros announced that no one was safe from projectile foodstuffs -- not even field reporter Julia Morales. First, there were giant buckets of bubble gum: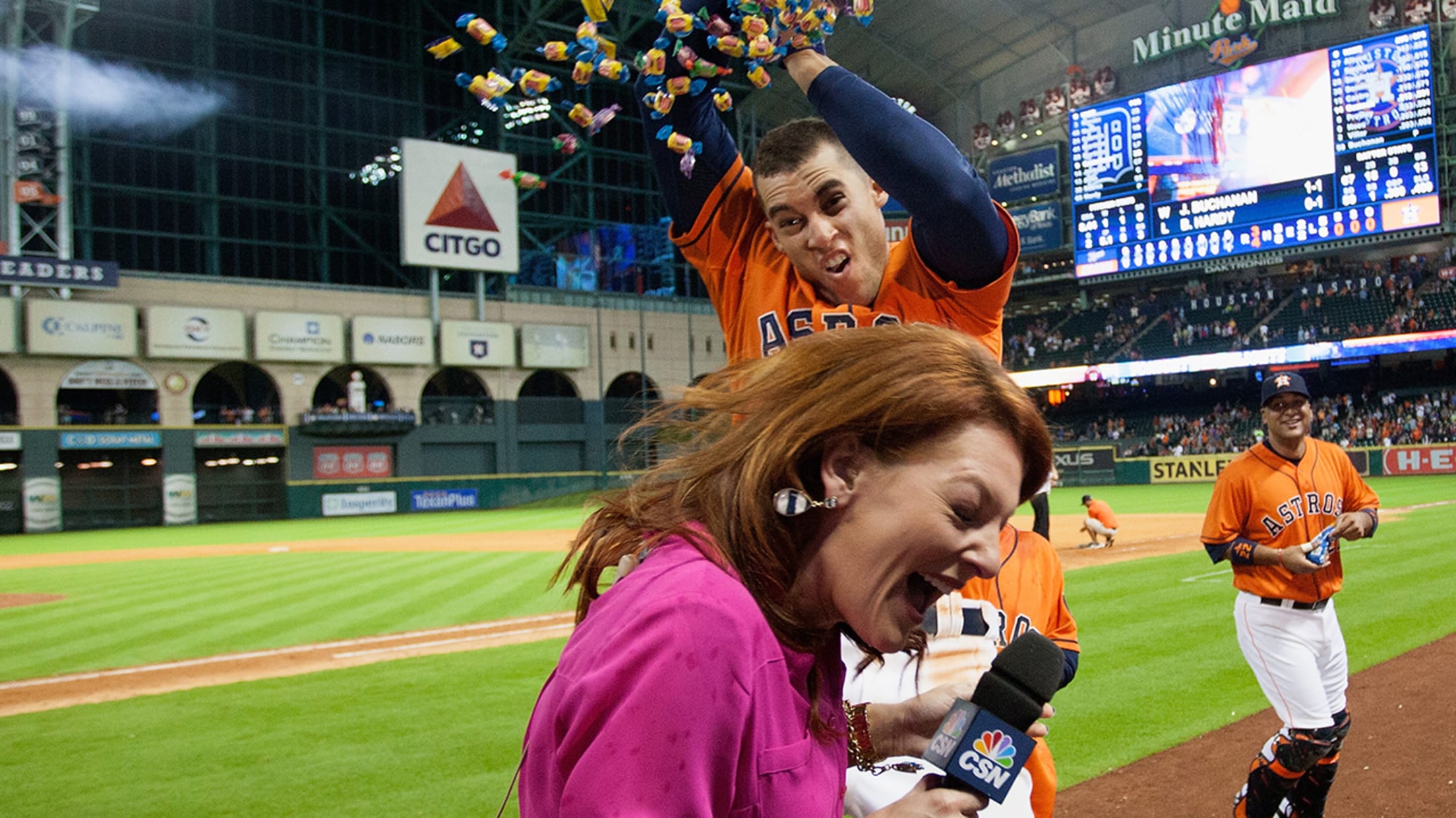 Then came the sunflower seeds. So, so many sunflower seeds:
But the Astros weren't the only ones who spent the offseason preparing for 2016. Morales studied the tape, ran the drills, and when the time came for her to return to Houston's dugout, she was unfazed:
Keep fighting the good fight, Julia. And remember: You're right next to an endless supply of helmets.