The Astros defended Joey Gallo with one of the most extreme shifts you'll ever see
When the Astros and Rangers met back on Opening Day, Houston greeted Texas slugger Joey Gallo with that rarest of defensive alignments: the fourth outfielder.
.@astros positioning vs Gallo. Wow. pic.twitter.com/XCOy0VfKeL

— Daren Willman (@darenw) March 29, 2018
And hey, it worked: Gallo flew out to third baseman-cum-left fielder Alex Bregman.
But that was over a month ago. Gallo had already seen it once, and he might've adjusted. During Friday's rematch in Houston, it was time for some new, different defensive shenanigans -- behold, the cluster infield: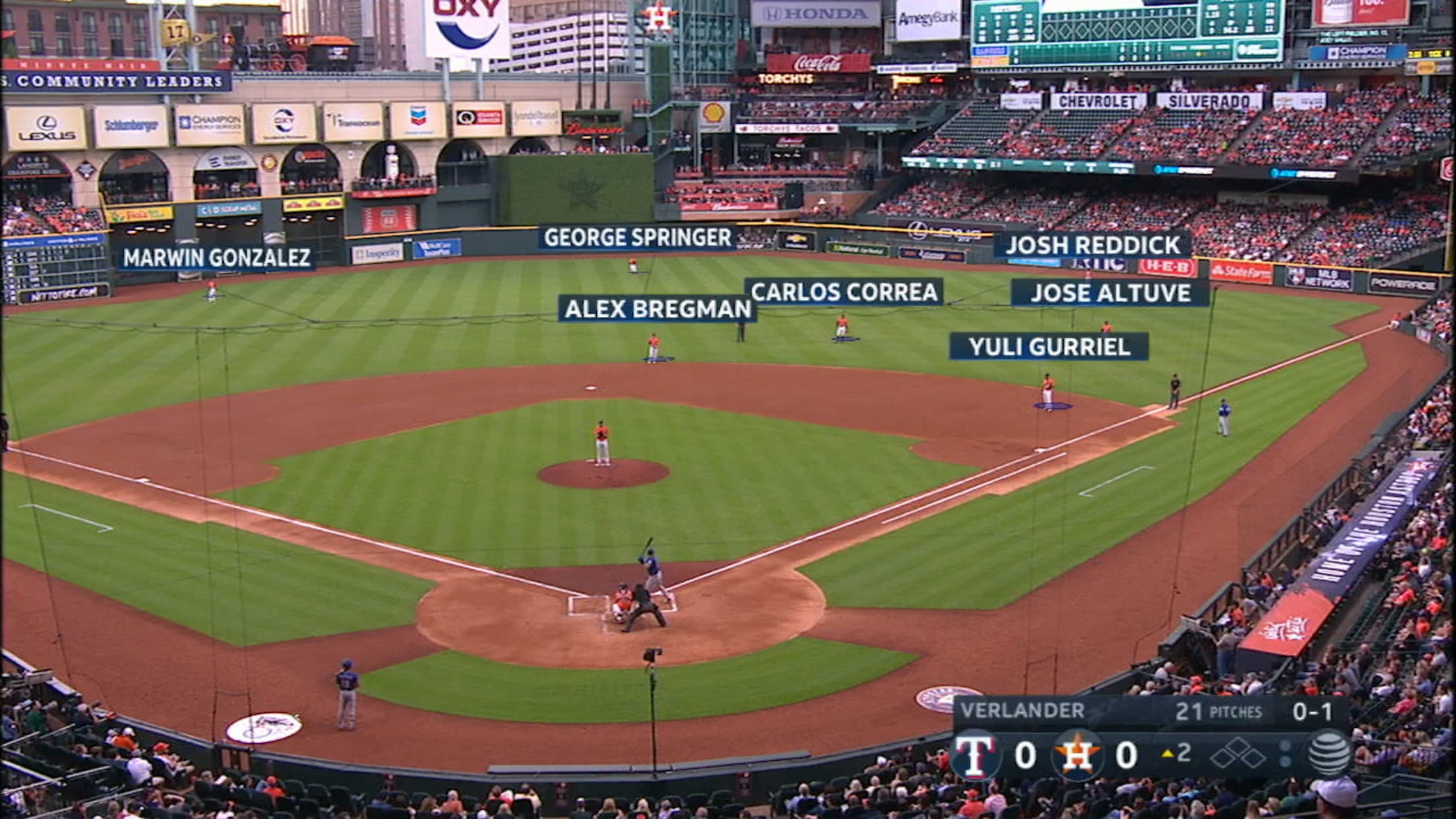 Rather than putting Bregman in left, A.J. Hinch put all four Astros infielders on the right side. Bregman was well to the right of second base, while Carlos Correa moved from shortstop to shallow right field -- to go along with José Altuve, who was in slightly deeper right field.
And wouldn't you know, it worked again:
Gallo grounded out to Correa, who at that point might've been a solid 100 feet away from his normal position. You don't win a World Series without being always one step ahead.
Teams in this article:
Players in this article: