Get an up-close look at the Astros' blinged out 2017 World Series rings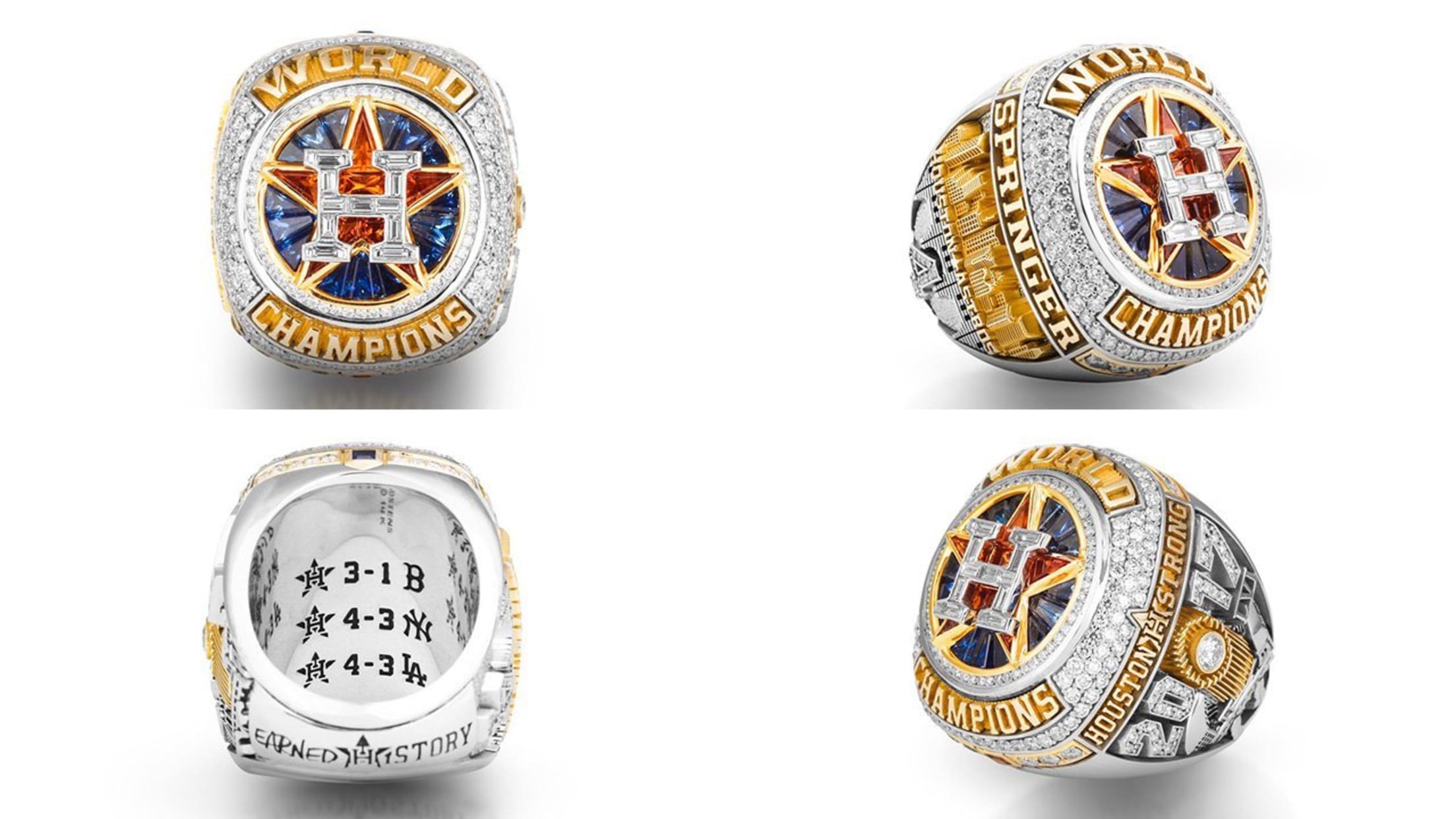 As the reigning World Series champions, there are a couple rites of passage for the Astros to go through early in the 2018 season. First came the unveiling of the championship banner, which the team took care of (with just a slight delay) during its home opener on Monday. Next up: the World Series rings.
The players were given their rings during a ceremony prior to Wednesday night's game against the Orioles, and for the rest of us, the team provided an up-close look on Twitter. Prepare yourselves:
Those details. 😍 pic.twitter.com/418PIXFHyZ

— Houston Astros (@astros) April 3, 2018
Highlights include: 11 diamonds in the front "H" logo, one for each postseason win; side panels featuring the Houston skyline and the phrase "Houston Strong"; and the results of all three of their postseason series on the inside.
56 years in the making.

Introducing the #Astros World Champions ring! pic.twitter.com/lI4cO87AG8

— Houston Astros (@astros) April 3, 2018
Oh, and did we mention it's big? Like "completely dwarfs Kate Upton's wedding ring" big:
The @Astros World Series ring is massive 😳 (via @KateUpton) pic.twitter.com/q29jQfM7TS

— Bleacher Report (@BleacherReport) April 4, 2018
Astros owner Jim Crane announced that the team will hand out over 1,300 of those bad boys, so that everyone involved with the 2017 Astros will get a piece of history.