Here's where all these awesome bat flip videos are coming from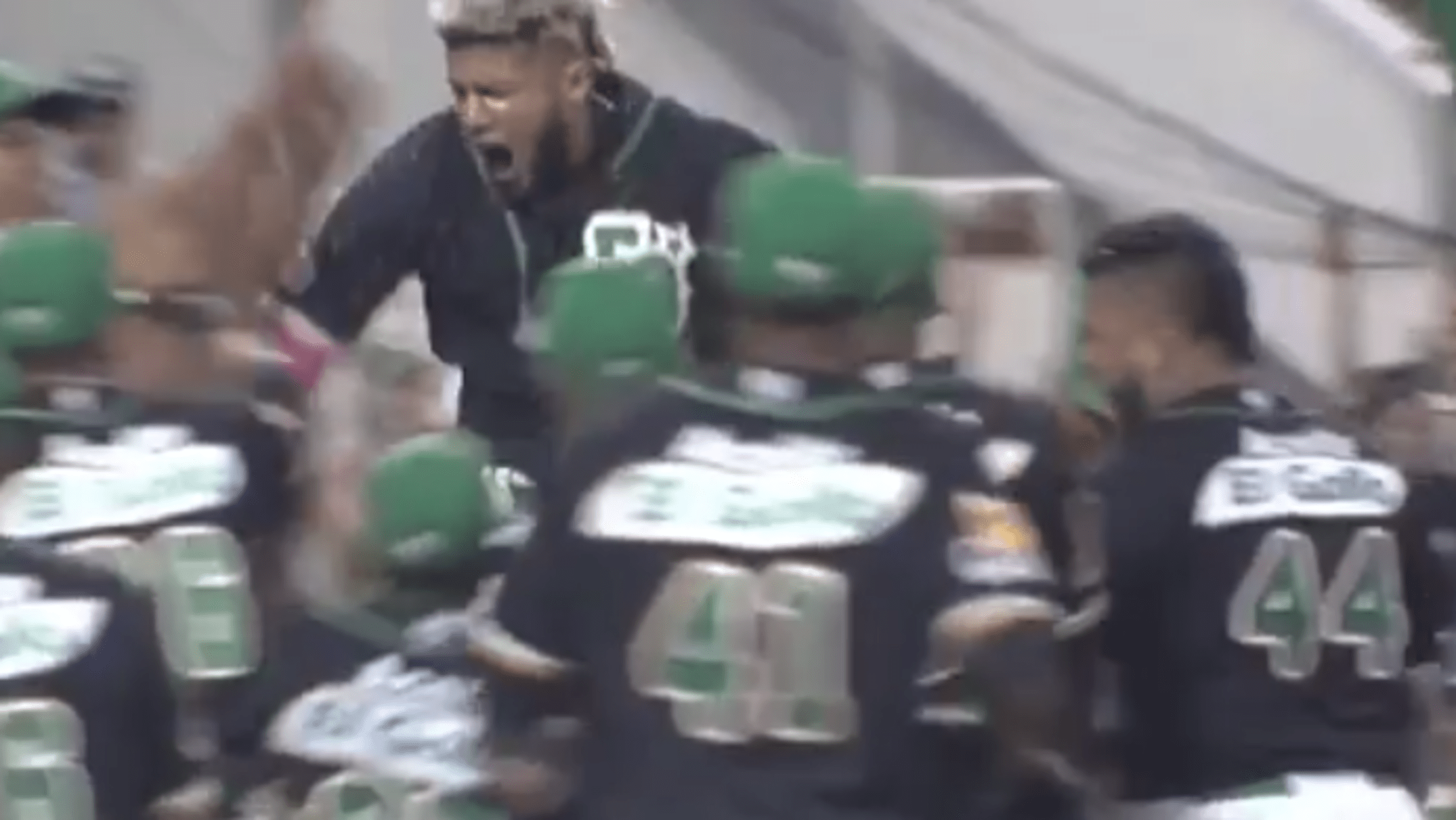 It's been a good week for bat flips.
On Tuesday night, after sending a baseball into orbit, Twins utility man and baseball cult hero Willians Astudillo got down on a knee at home plate and took a nice long gander at his masterpiece.
I think you guys would enjoy this @jjcoop36 @jnorris427 😯 pic.twitter.com/wZpenI61xH

— Rafa Nieves (@mlb_agent) January 9, 2019
Then late Thursday evening, Padres top prospect Fernando Tatis Jr. -- a man who could very well be the nextCarlos Correa -- went full Mount Vesuvius, violently erupting his bat into the air after crushing a walk-off homer in the bottom of the ninth.
Fernando Tatis Jr. hit a walk-off homer to win it for the Estrellas Orientales of the Dominican League and unleashed a mean bat flip. pic.twitter.com/HRS5iLwIsj

— Sung Min Kim (@sung_minkim) January 11, 2019
But wait, isn't it the middle of January? Why and where are bat flips happening right now? While Spring Training is still basically two months away here in the United States, baseball, in perhaps its most electric form, roars on across Latin America, creating eye-popping highlight clips by the truckload.
There are four significant Caribbean winter leagues that run throughout the MLB offseason: the Dominican Winter League (commonly referred to by its acronym in Spanish, LIDOM) where Tatis is playing, the Venezuelan Professional Baseball League where Astudillo brought home MVP honors this season, the Liga de Béisbol Profesional Roberto Clemente in Puerto Rico and the Mexican Pacific League.
The winning team from each of these leagues, in addition to the champion of the Cuban Winter League, then play one another in a five-team tournament in February called the Caribbean Series -- which features some of the most energetic baseball you'll ever watch.
As in the cases of Astudillo and Tatis, these leagues often feature current big leaguers and top prospects who want to continue playing during the offseason. For instance, Twins third basemanMiguel Sanó, free agent outfielderHunter Pence, White Sox top prospectEloy Jiménez and the eternally unconquerableBartolo Colon have all suited up in the Dominican this winter.
While bat flips have become much more commonplace in Major League Baseball over the last few years, the style of baseball in the Caribbean winter leagues still features a much more spirited, celebratory and at times theatrical energy compared to the average game in the U.S. This means you'll get downright unhinged home run celebrations like this one former big leaguerJuan Francisco pulled out last year.
"SEÑOOOORES🤤" 1,2,3,4 Gran Slam para Juan Francisco @tigresdellicey. Cortesía de @afpsiembra pic.twitter.com/BU2NA0NkyW

— LIDOM (@LIDOMRD) January 19, 2018
Or this insane Yermin Mercedes joint.
¿Alguien dijo Bat Flip? ⚾️ Cuadrangular enorme para Yermin Mercedes en la victoria a los @tigresdellicey. Cortesía de @afpsiembra pic.twitter.com/NeAuMZhl9q

— LIDOM (@LIDOMRD) December 20, 2017
All of these leagues have already begun their playoffs or are about to, so expect to continue seeing a regular flow of emotional, face-melting bat flips and other joyous baseball highlights all over your Twitter in the days and weeks to come.
Teams in this article:
Players in this article: