I have discovered the world's hottest new boy bands: the Marlins, Reds and Twins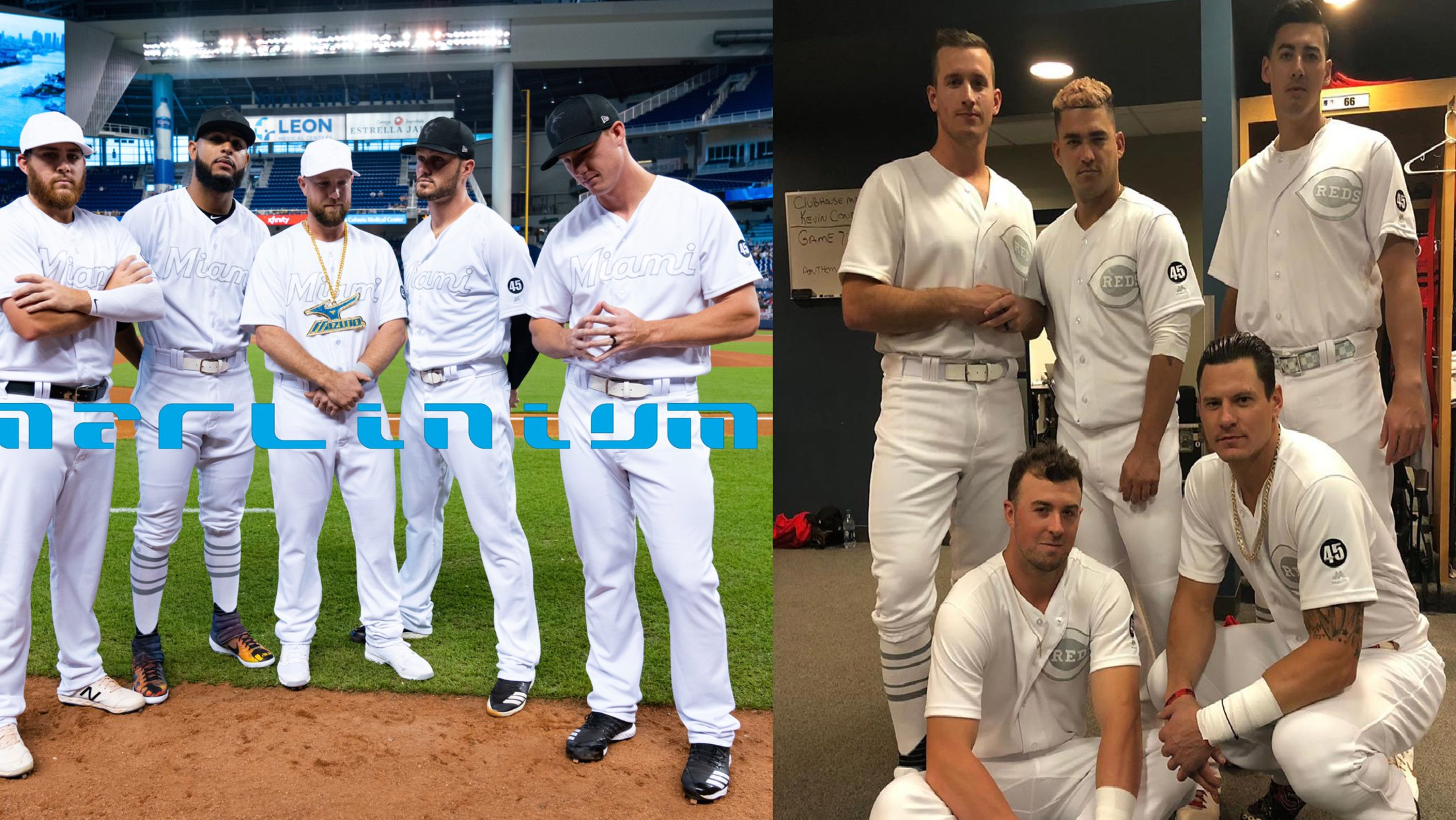 When historians look back on the Great Boy Band Wars of the late 1990s, they'll identify two specific factions: Team Backstreet Boys and Team *NSYNC. The arguments were heated, the comparisons endless, the hits abundant.
As a youth with an ... erratic musical taste that dabbled in all sorts of different (and usually clashing) genres, I enjoyed my fair share of pop music. And, I say with no hint of shame or regret whatsoever, I liked both the Backstreet Boys AND *NSYNC, as well as lesser pop acts whose careers did not come close to the same levels of success.
Because of my musical preferences, I feel qualified to pinpoint the Next Big Thing in pop music, and I have found them. They are the Miami Marlins and the Cincinnati Reds. Oh, and the Minnesota Twins, too.
Yes, the baseball teams.
As far as boy bands go, style and look is just as important -- maybe more so, even -- than actual musical talent. The Marlins know this, and you'd be forgiven if you thought that AJ McLean, Howie Dorough, Kevin Richardson, Brian Littrell and Nick Carter of the Backstreet Boys had turned up on Marlins Park on Saturday after seeing this photo.
Marlinium (2019) pic.twitter.com/07K9rEFLZx

— 'Lins (@Marlins) August 24, 2019
This is, to cite a phrase uttered every few seconds on the internet these days, everything, and it's all thanks to Players' Weekend and the Marlins wearing the white-on-white jerseys and pants.
Anybody who had a pulse in the year 2000 and had a keen attention to pop music's stranglehold on pretty much everything back then remembers this, from the BSB's "Millennium" era:
It's a classic look.
Also a classic look? The tough-boy poses of *NSYNC. This is not a photo of Justin Timberlake, Chris Kirkpatrick, J.C. Chasez, Joey Fatone and Lance Bass, though. It's the Cincinnati Reds, also on Saturday:
These are incredibly inspired efforts all around, and everybody involved looks the part perfectly.
I could not pull it off, though. I know nobody asked me, but I'd have spilled mustard or some sort of staining liquid on all-whites within the first couple minutes of putting it on. Kudos to Bryan Holaday, Austin Brice, Tyler Kinley and the rest of the Marlins who assembled and channeled the Backstreet Boys, as well as Derek Dietrich, Jose Iglesias, Kyle Farmer, and their Reds teammates who nailed a vintage *NSYNC look themselves.
And an additional shout-out to Tyler Duffey, Sergio Romo, Trevor May and the Twins for another spot-on BSB nod. They are now in the boy band conversation themselves.
I really think we...... knocked this one outta the park 😉 #PlayersWeekend pic.twitter.com/GV0XBtuZTE

— Tyler Duffey (@TheDoof13) August 25, 2019
All these groups of baseball players have to do to continue the inspired cosplay is get in the studio, record some songs and sell millions of records and they'll be on par with the big boys. No big deal, right? They already have the look down, and that's the hard part.
Teams in this article:
Players in this article:
Topics in this article: