Browns quarterback Baker Mayfield was a perfect high-energy hype man for the Indians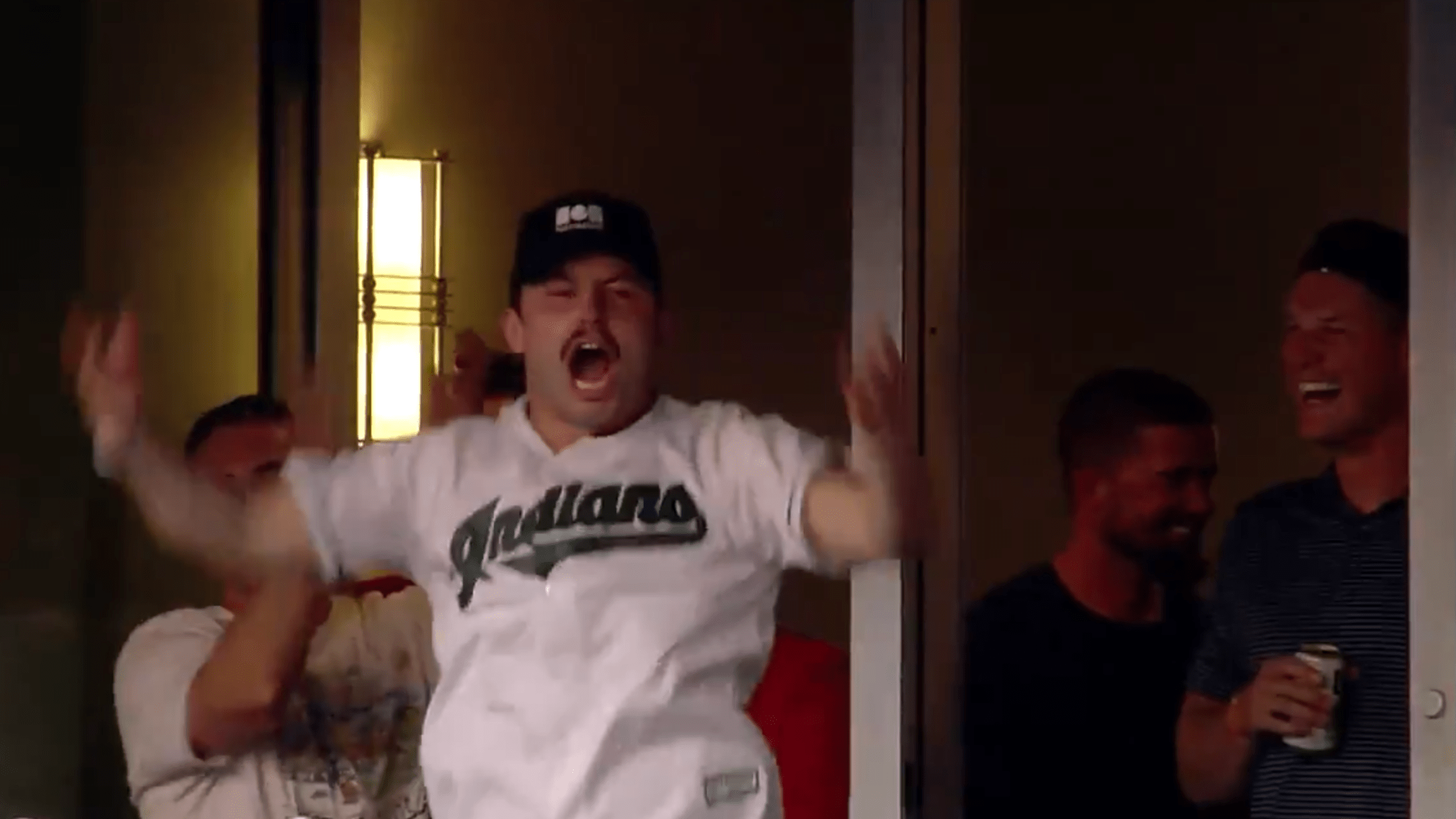 Around Cleveland, Baker Mayfield is something of a popular guy. The 24-year-old quarterback for the Browns helped commandeer the team to one of its most successful seasons in recent memory in 2018.
He's got a bright future ahead of him, no doubt -- but whenever he decides to hang up his cleats somewhere down the line, he'd make a pretty great hype man. He proved this with a wild appearance during the Indians' game against the Angels on Saturday at Progressive Field.
Up in a luxury suite, he made the most of his camera time ... and then some:
"I just don't like the idea of my franchise quarterback spending time at a baseball game. I mean, what are you doing, @bakermayfield? You don't see guys like Aaron Rodgers shotgunning beers. Just not a good look. Go watch some film." - @ColinCowherd (probably)

Legend. pic.twitter.com/IUCW1Kp4s3

— Cleveland Indians (@Indians) August 4, 2019
Obviously inspired by Mayfield's high-energy display, the Indians -- who entered the fifth inning looking for their first hit -- promptly scored five runs en route to a 7-2 win. Three of those runs were plated by Francisco Lindor, who blasted a dinger minutes after Mayfield showed off a Lindor jersey in the suite:
The kid's got a bright future, whether on the football field or elsewhere.
Adrian Garro joined MLB.com in 2016. Throughout his travels, both Bartolo Colon and Vin Scully have placed their hands on his shoulders. Not at the same time, though. That'd be amazing.
Teams in this article:
Topics in this article: