Baker Mayfield will not stop dressing like his best friend, Christian Yelich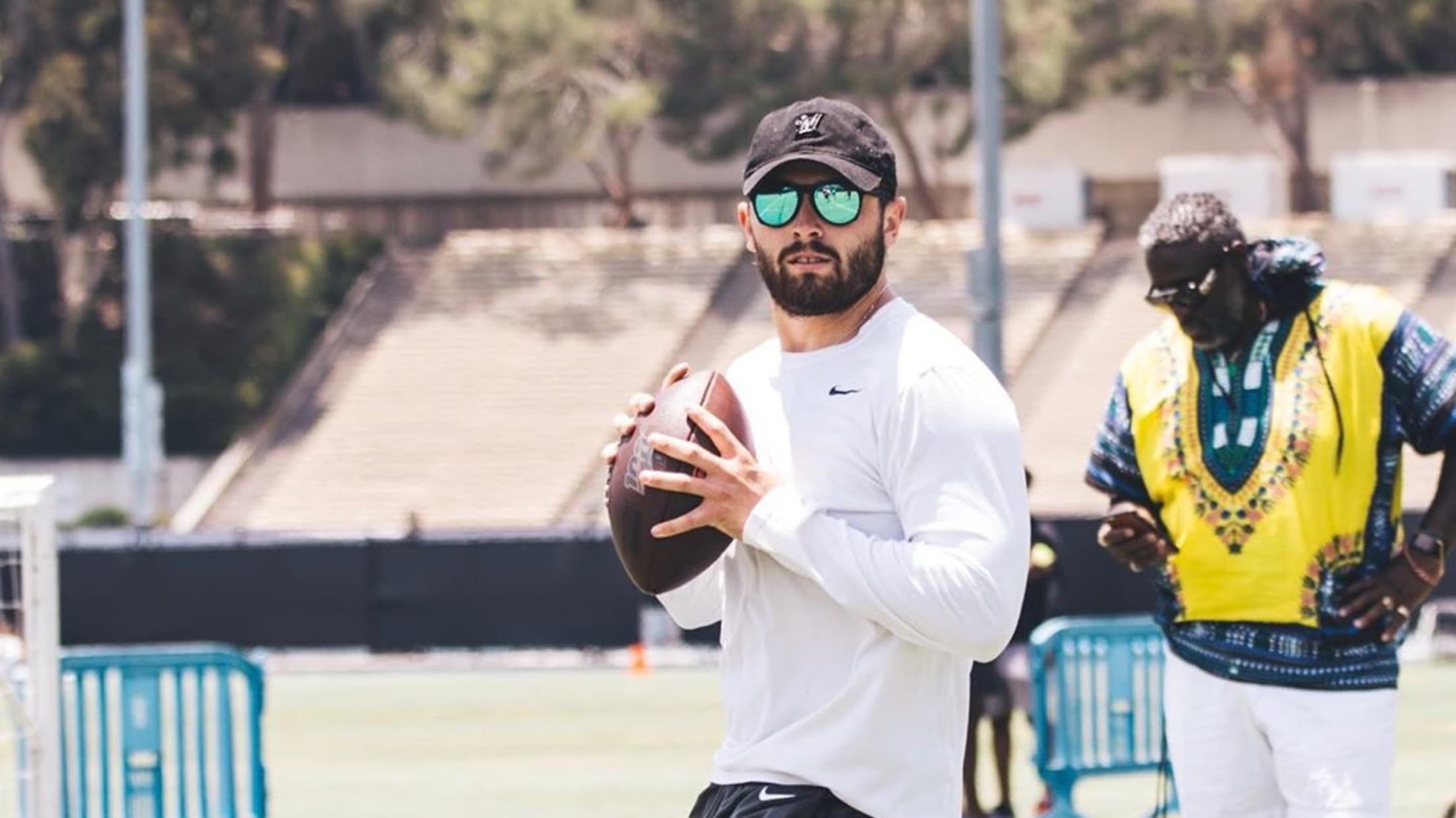 Browns quarterback Baker Mayfield and destroyer of worlds Christian Yelich first met a couple years ago, when Mayfield began training for the NFL Draft at the same gym that Yelich worked out at over the offseason. But this was no mere acquaintance, two celebrities exchanging pleasantries and posing for a photo-op before going their separate ways. This was worthy of a Step Brothers sequel. This was best friendship in the making.
First came the Yelich sweatshirt, in honor of his trade to the Brewers:
My dude @ChristianYelich made an upgrade to the @Brewers so naturally I had to get some custom gear ordered. Can't wait to see him ball this season! #MMO pic.twitter.com/02oEnDVay2

— Baker Mayfield (@bakermayfield) February 6, 2018
Then came a full-on Yelich jersey as he made his way to the Browns locker room before a game.
I 👀 you @bakermayfield ! pic.twitter.com/oRSsmfhnMD

— Christian Yelich (@ChristianYelich) September 20, 2018
Then, after snapping Cleveland's two-year winless drought, came a pitch for Yelich to win NL MVP honors:
Do you agree with the undefeated QB? pic.twitter.com/0xm1vSicfe

— MLB (@MLB) September 21, 2018
The two couldn't get enough of each other. They even took batting practice together. So of course, as Mayfield prepares for the 2019 season, he's out here throwing passes in a Brewers hat:
Like any best friends worth their salt, some roasting ensued: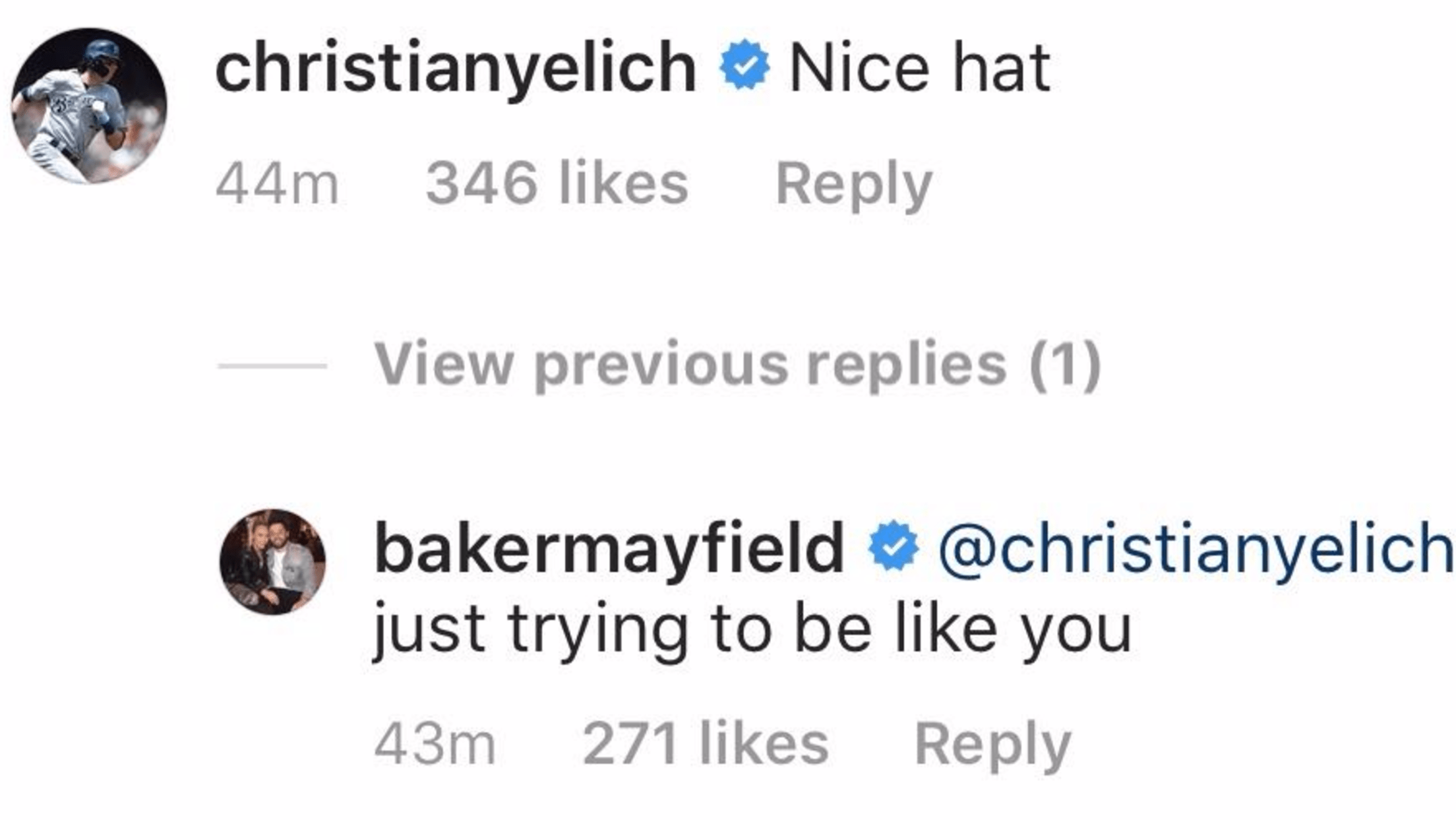 Teams in this article:
Players in this article:
Topics in this article: