John Cena was back at Petco Park to wrestle baseball's strongest slugger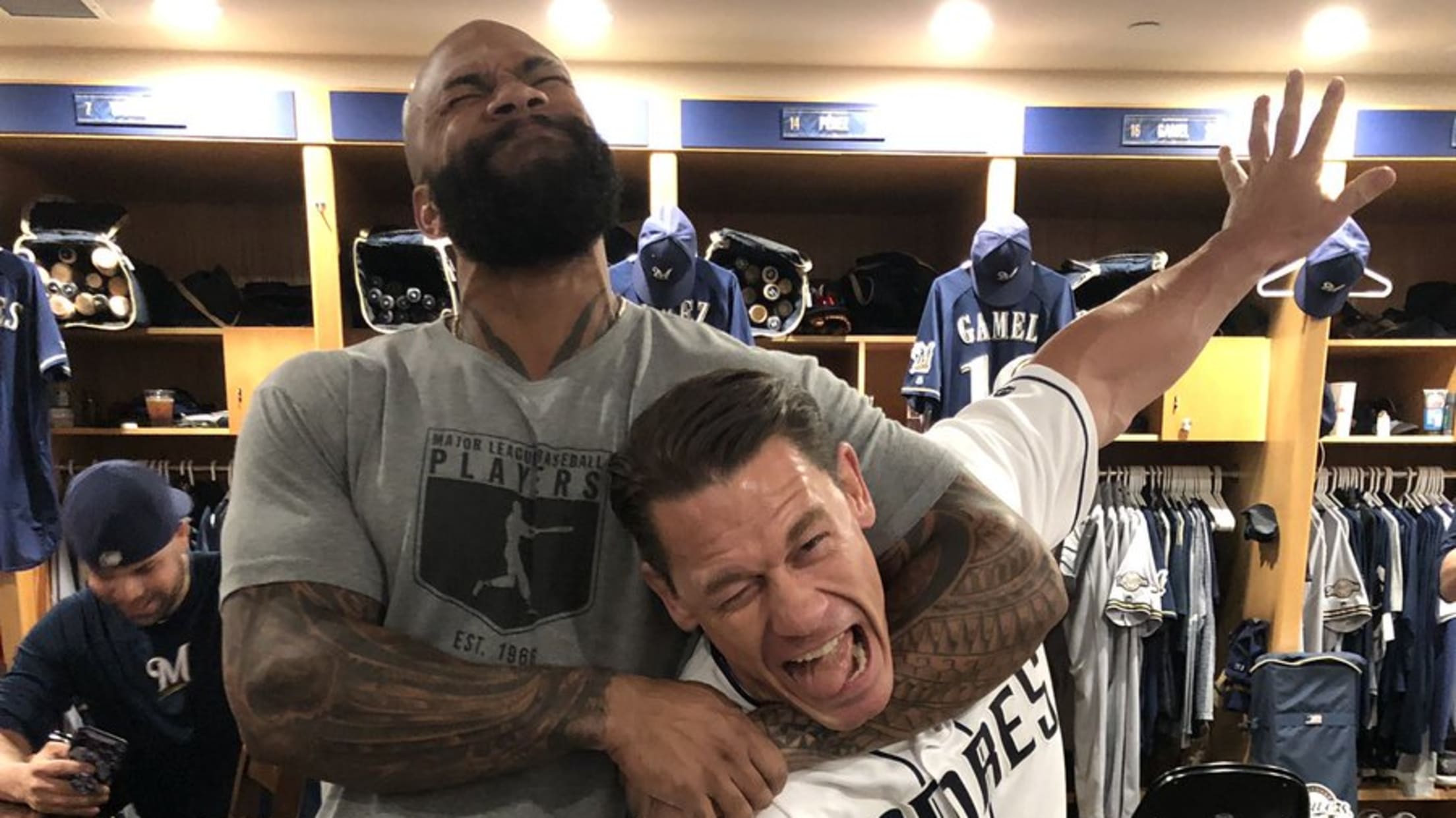 On Tuesday night, WWE superstar John Cena paid a visit to the Padres, the culmination of a truly wonderful one-dollar bet that Cena had made with San Diego pitching prospect Logan Allen. The next day, after Allen pitched his team to a win, Cena came back to pay up:
#WWE superstar John Cena makes good on his #onedollarbet with #padres pitcher Logan Allen. pic.twitter.com/bA25ZG0WQ3

— Fernando Ramirez (@RealFRamirez) June 19, 2019
But this is John Cena we're talking about. The man puts people through tables for a living -- he wasn't about to just show up, say hi to a few professional athletes and fellow extremely large men and then head out. He had to pick at least one fight first.
But he didn't settle for just anybody. He came after one of baseball's biggest boppers: Brewers slugger Eric Thames.
Wearing the wrong gear, but the champ is HERE! #UCantCMe #ThisIsMyCrew pic.twitter.com/nkv4254FpL

— Milwaukee Brewers (@Brewers) June 19, 2019
All due respect to the champ, but I'll go with the guy who literally looks like Thor over the guy who throws fake punches for a living.
Teams in this article:
Players in this article:
Topics in this article: