The Brewers made shirts transforming broadcaster Bob Uecker into Michael Jordan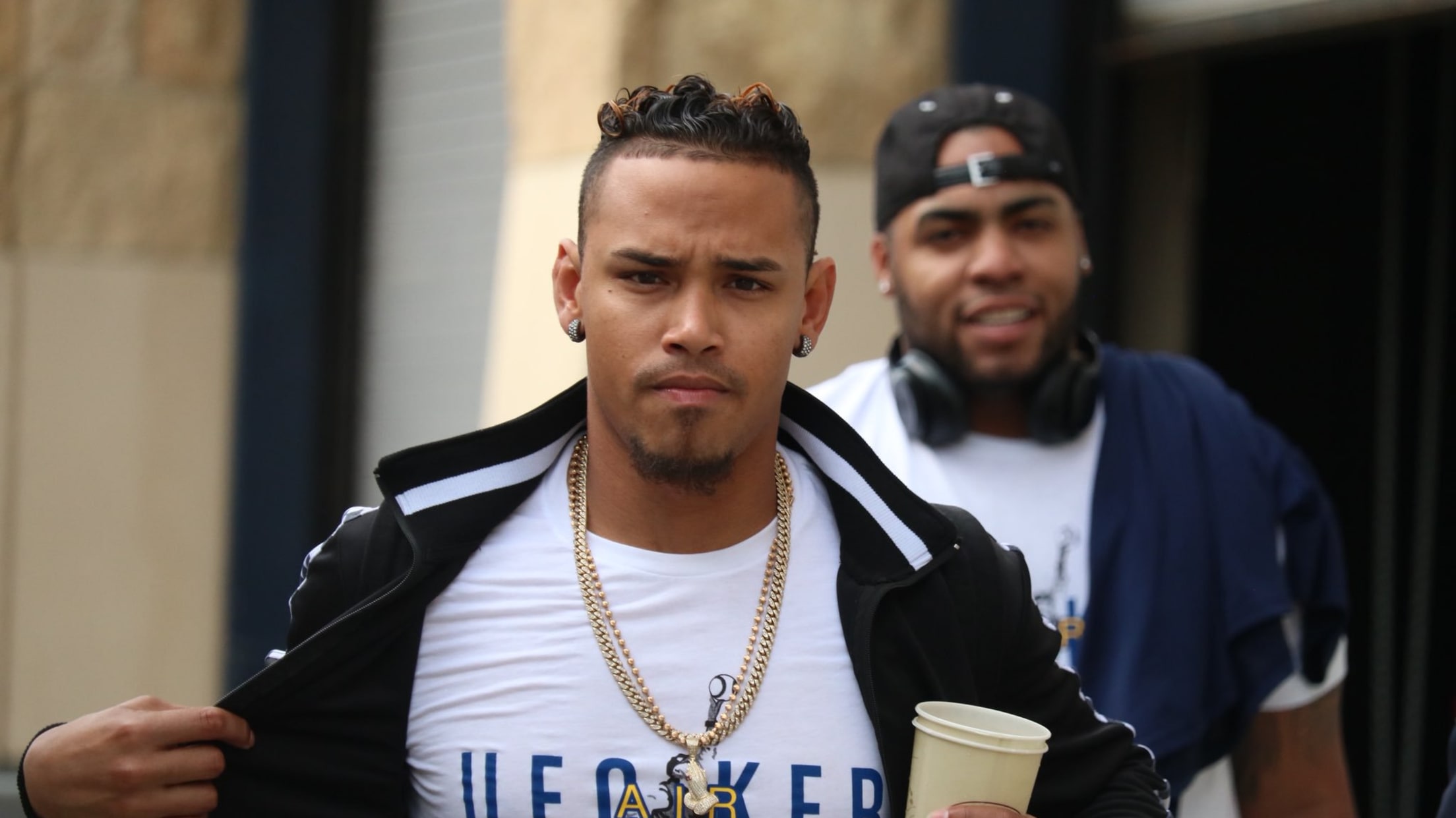 The Brewers have enjoyed a close and fun relationship with broadcaster Bob Uecker for some time now. The entire team paid tribute to him on a travel day last summer, and even dug up a picture of him in a swimsuit and stuck it onto the front of a T-shirt.
As a couple of you noticed, good work by Counsell and Sedar on their t-shirts for the Bob Uecker dress-up flight.

Brewers photo on left, and Al Tielemans' absolute classic from the May 19, 2008 issue of Sports Illustrated on right. Ueck refers to it as "my swimsuit issue." pic.twitter.com/eh86MlNdbz

— Adam McCalvy (@AdamMcCalvy) June 18, 2018
After the team swept the Rockies in the NLDS, Uecker joined the team's clubhouse celebrations. He was every bit as excited as the players.
Over the weekend, the Brewers paid yet another tribute to their broadcaster. During their last homestand, pitcher Gio Gonzalez bought Uecker a pair of Air Jordans. When he wore them to a game later, Uecker did his best impression of the Jordan logo.
The result? A beautiful line of T-shirts and hoodies.
Air Uecker takes flight for the flight! #JustBrewIt pic.twitter.com/2Y12qlOOoM

— Milwaukee Brewers (@Brewers) June 2, 2019
The only thing that could make this better would be the Brewers putting on a dunk contest for Uecker. Actually, they should really think about making that happen.
Eric Chesterton is a writer for MLB.com. He is an appreciator of the stolen base, the bunt against the shift and nearly every unconventional uniform design. He eagerly awaits Jamie Moyer's inevitable comeback.
Teams in this article:
Topics in this article: