Do Christian Yelich and Giannis Antetokounmpo form the best athlete duo in any city?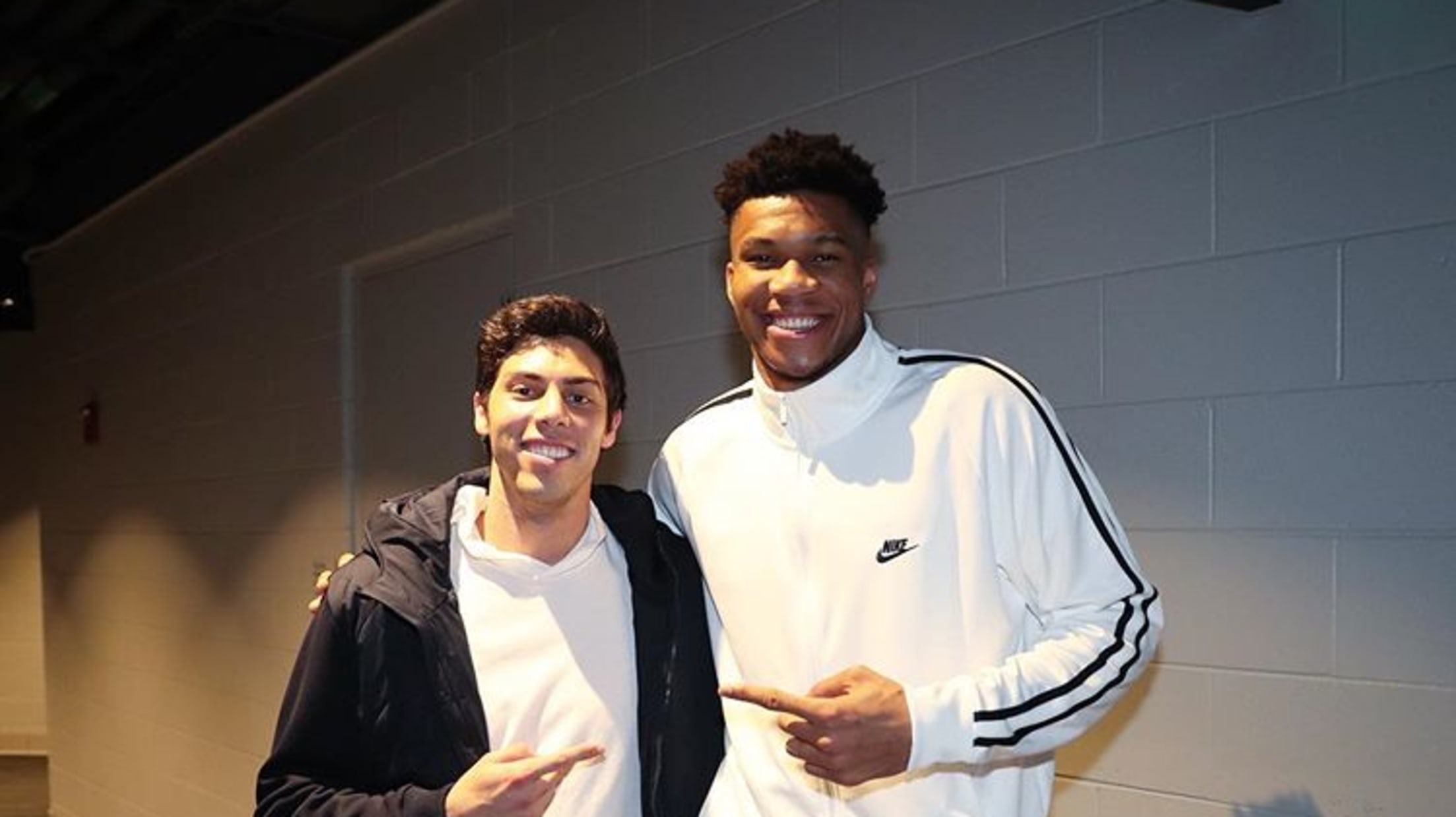 In his latest step on the path to global domination, Milwaukee's Christian Yelich came off the injured list and immediately launched yet another dinger. It was his 20th of the year -- the fastest in Brewers history to reach that mark -- which puts him on pace for 64 over a full season ... just a few months after he was named NL MVP.
But when he's not eating the hopes and dreams of pitchers across the country, Yelich has spent his time cheering on his city's other megastar: Giannis Antetokounmpo, who, after a regular season that could very well earn him NBA MVP honors, has the Bucks in the Eastern Conference Finals for the first time since 2001. (Granted, they are facing elimination in Game 6 against the Raptors on Saturday.)
Seriously, there are custom socks and everything.
Big news at #brewers camp: MVP @ChristianYelich is supporting MVP candidate @Giannis_An34 with his socks. pic.twitter.com/tWSxXbYmGk

— Drew Olson (@DrewOlsonMKE) March 11, 2019
Two superstars at the height of their powers, one a reigning MVP and one a likely MVP, both of whom have led their teams to their sport's final four -- while calling the same city home.
That's a pretty rare and powerful combo. And it got us thinking: Does Milwaukee have the very best duo in American sports right now?
Just exactly what "best" means is up to you; it could be anything from who's the biggest star to who's won the most titles to who you'd want if you had to win one pickup game to save your life. We've listed the main contenders below -- click the up or down arrow to let us know where you think each of them should rank. (And an honorable mention to Kawhi Leonard and Auston Matthews of Toronto, Julio Jones and Ronald Acuña Jr. of Atlanta and Cam Newton and Kemba Walker of Charlotte.)
Teams in this article:
Players in this article:
Topics in this article: