There's only one MLB job with more importance than team captain: the Clubhouse DJ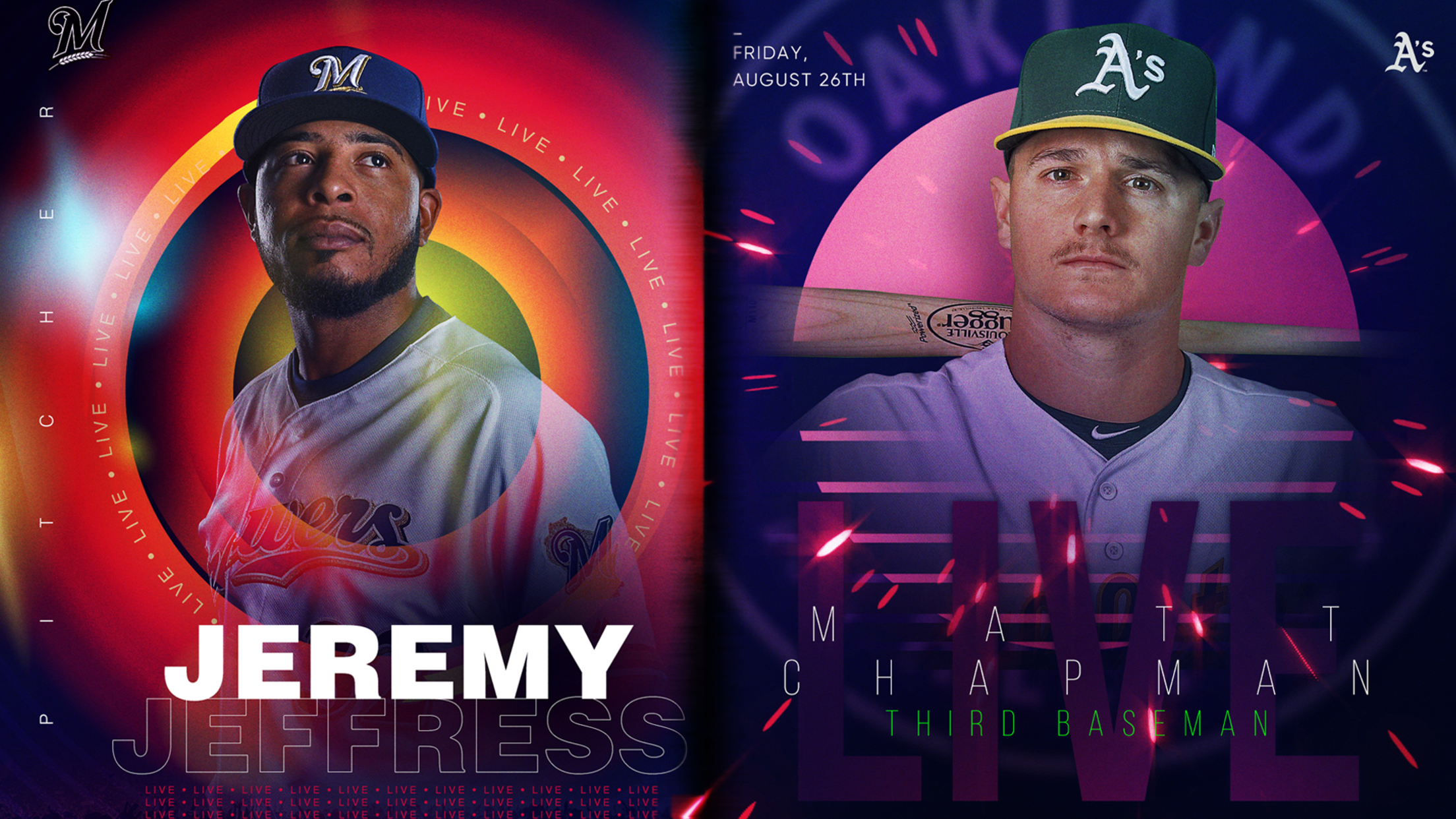 Brewers reliever Jeremy Jeffress was coming off the best year of his career. He racked up 15 saves with a 1.29 ERA, made his first All-Star team and helped bring Milwaukee to within a game of the World Series -- one dramatic escape at a time.
He reported to Spring Training back in February as the Brewers' presumptive closer, set to embark on arguably the most anticipated season in team history -- and when he arrived in Phoenix, he knew exactly what he needed to do first.
You're probably thinking he paid a visit to new pitching coach Chris Hook, right? Or, maybe he got into the nitty gritty with manager Craig Counsell.
Nah: Jeffress grabbed a pen and paper, tracked down all of his teammates and gave them a simple task.
"I said, 'Everybody write down three songs that are your top favorites,'" Jeffress told Cut4. "Before long I had like 75 songs on there -- and the majority of those songs are on my phone right now."
See, Jeffress isn't just a key piece of Milwaukee's bullpen. He also occupies a far more important role: He's the Clubhouse DJ.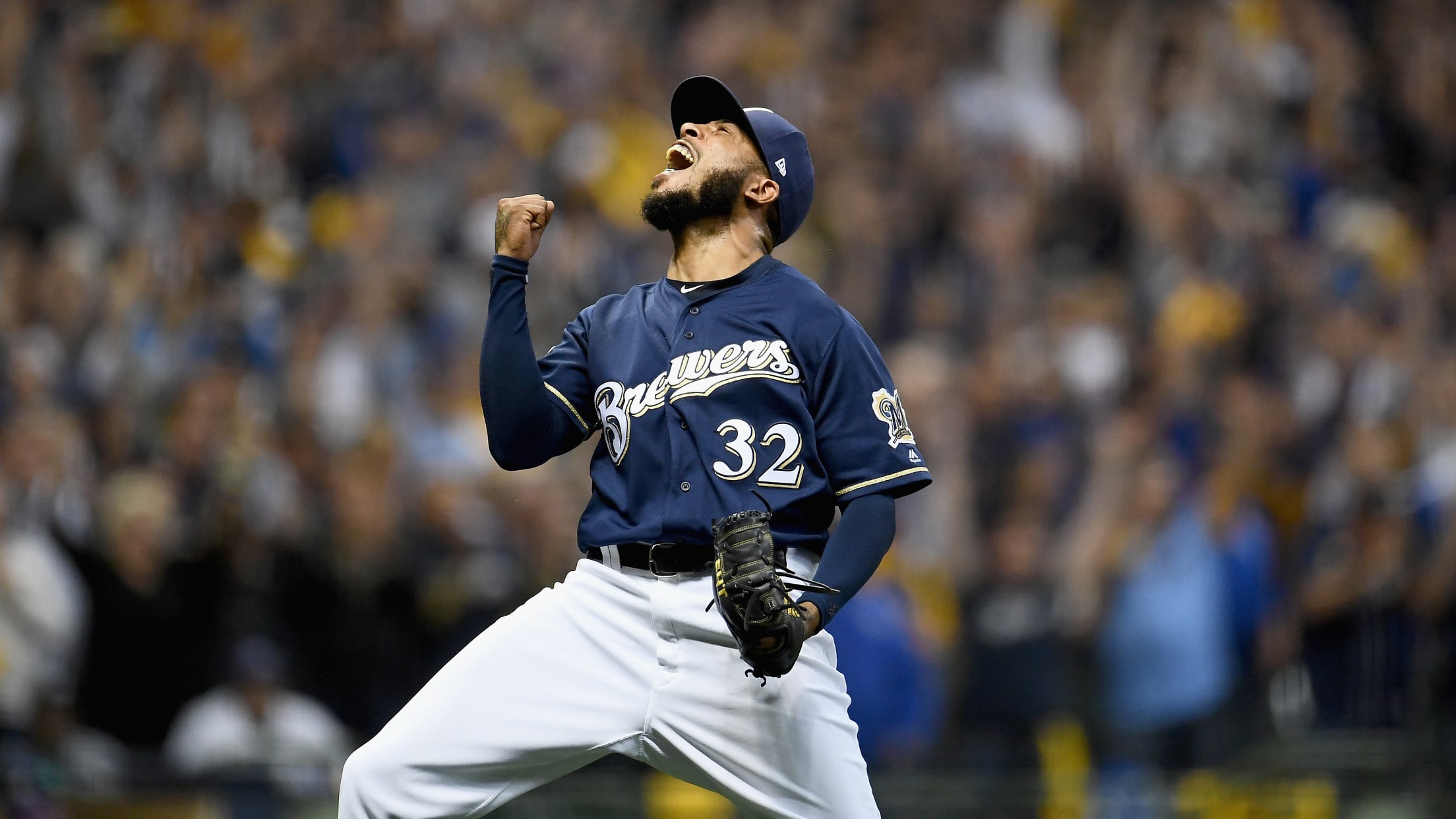 Music animates every aspect of life in the big leagues. It's there in the weight room and the recovery room, when hitters take batting practice and when they stroll to the plate during games. Whatever your favorite players are doing, odds are it's got a soundtrack. "I don't think you'll see one player around without headphones," Jeffress says.
It's not hard to see why. Baseball is a kid's game, but it's also a job, one that comes with a very particular grind. You experience seven or eight months of hopping from city to city, arriving at the park hours before first pitch to work out and study up, riding a roller coaster full of the highest highs and lowest lows and doing it all away from family. It's also quiet -- spend enough time all alone on the mound or in the batter's box and you'd start begging for a break from your thoughts, too.
Through all that, music is there, the voice in your head that tells you what you need to hear.
"There's days where you just might not want to go to work that day, that's just the plain simple facts," says A's All-Star Matt Chapman. "It's just like any other job, but no matter how you're feeling that day, you have to suit up, show up and give it everything you got. I think music evokes emotion for a lot of people. It can get people motivated or get you through some of those tough times -- I know that on days when I'm really tired there are a couple go-to songs that make me feel some type of way, that make me feel good."
Those go-to songs? They're by a band called The War on Drugs, mostly, just in case you were wondering which big leaguer was most likely to land a Pitchfork byline after their career's done.
Given how vital music is, you can imagine a lot goes into the question of who gets to choose what plays. That's why the role of Clubhouse DJ (yes, everyone I spoke to talked about it as though it's a proper noun) means so much. That's also why it's arguably the purest meritocracy in the Majors, governed by a very simple rule: No matter who you are -- and whether you asked for it or not -- if you have great taste, the gig is yours.
Take Chapman, for example. In just his third Major League season, you might not expect an institution as seniority-driven as an MLB clubhouse to bestow him with such sacred responsibility. But he's been Oakland's DJ since his rookie year, ever since his teammates got their first glimpse at his Spotify.
It started in the weight room, where Chapman got in the habit of putting on some music during workouts. A's veterans were so impressed that they tapped him to carry the speaker on road trips, which led to him DJing the variety show the team would hold on bus rides to the stadium. I'm forbidden from disclosing the actual contents of said variety show, but suffice to say it involves a lot of skits, costumes and former Oakland outfielder Matt Joyce singing karaoke.
Chapman's playlists were so well-received that before long, the whole clubhouse demanded that he take over music duties.
"I started getting some people excited and hyped up for the game, and then we started playing really well and I don't think we wanted to change up the vibe so they just kept putting it on me," Chapman says.
The specifics of the role vary from team to team, but the story is broadly the same. D-backs DJ Archie Bradley was always one of the first to arrive in the clubhouse, and before long his teammates were hooked on the music he had going when they walked in. Jeffress didn't even get a vote: Some Brewers asked him to put on music while they went out to warm up, and they loved it so much that when he showed up the next day he discovered that he'd been given a whole new job.
"I guess I blew the load early," Jeffress recalls with a laugh. "They were like, 'J.J., where you been? We've been waiting for the music.' I was like, 'I didn't know I was supposed to be here at a certain time!' Ever since then I gotta start coming in a little early just in case they wanna start me on the speaker or whatever."
And this is no mere side hustle. The average regular-season day is chock full of spaces that demand a soundtrack -- the ride to the stadium on road trips, batting practice, the minutes before taking the field, the postgame celebration, the flight to the next city -- each with their own unique vibe. The songs you play when preparing for a game are far different than the songs you play getting dressed after a loss.
Chapman's night game batting practice playlist is all hype, full of J. Cole and Drake and Future, but day game BP requires a much lighter touch: Tame Impala, maybe, or Modest Mouse. Bradley, befitting the man behind arguably the most iconic scream in postseason history, prides himself on the ability to get his teammates locked in and ready to work -- but he also knows that a good DJ reads the room.
"Music kinda sets the tone: There's a song for every mood you're in, there's a genre for every mood you're in," Bradley explains. "We have a similar playlist for pregame, a few set songs that we always listen to, but overall we try to constantly change the mood and the vibe and dictate that with the music we're playing. It's not the same loud bumping music when we lose, but we still get music going."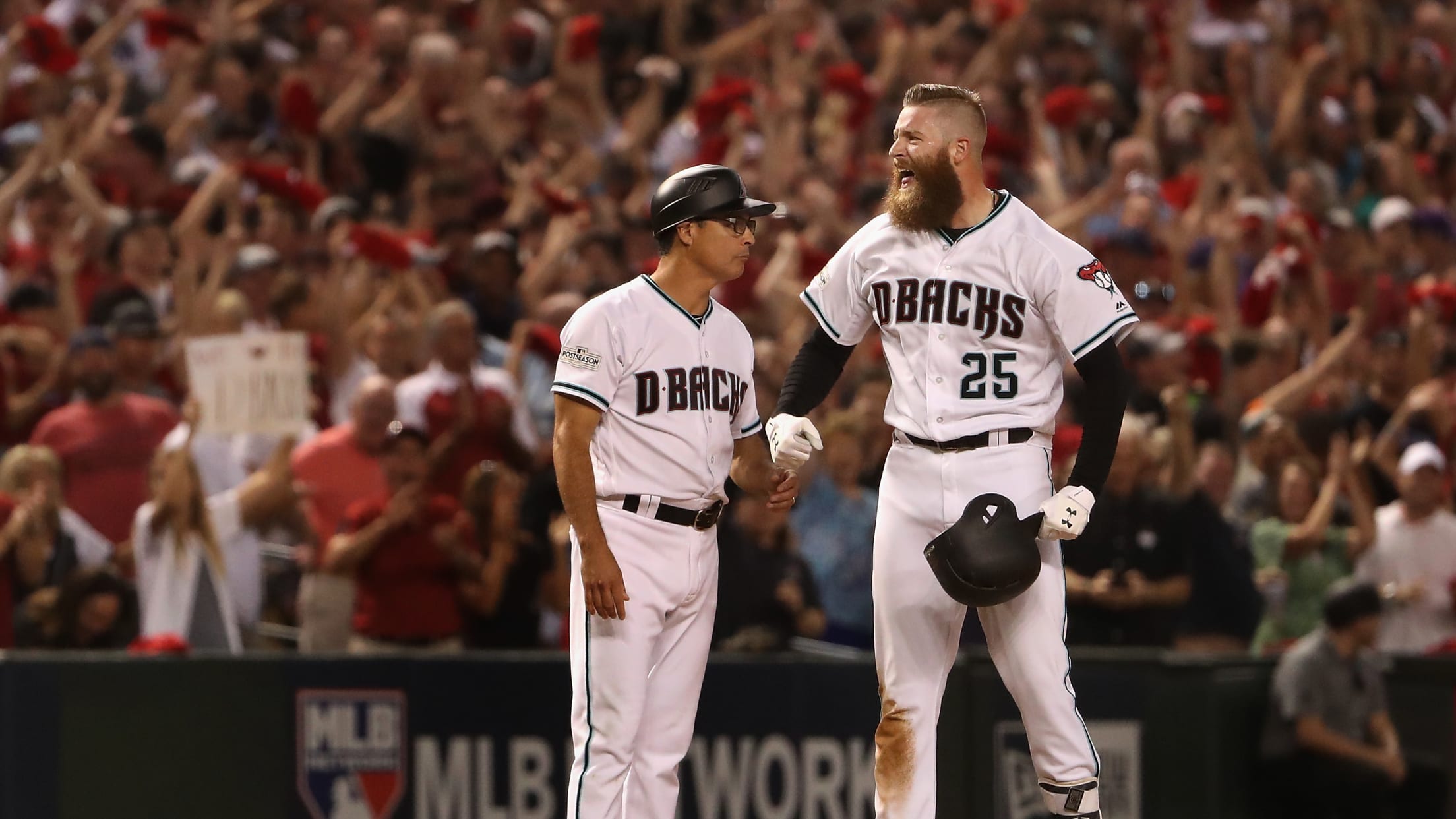 If that sounds like a lot, well, it is -- and that's where the assistants come in. Every Clubhouse DJ is only as good as his right-hand men; they can't be everywhere at once. Sometimes a new voice is needed, and sometimes players will come with specific requests. "It's definitely not a dictatorship," says Chapman, who's been known to give the floor to pitcher Mike Fiers on days he starts. Arizona's David Peralta and Robbie Ray help Bradley out, while Jeffress leans on big first baseman Jesus Aguilar and veteran lefty Gio Gonzalez -- who, despite complete stoicism on the mound, "can definitely keep it rolling."
Of course, we haven't even gotten to the biggest responsibility of all: the victory song -- the first thing that comes on in the clubhouse after a win. Every player gets a say in just which jam becomes the jam, but it's spearheaded by the DJ. His goal? Find something guaranteed to let everybody get loose. Sometimes that process leads where you might expect: The Brewers roll with Lil Wayne, among others.
Sometimes it ... doesn't. Here's the A's primary victory song:
Yeah, I'm not sure either. But those seven minutes of psychedelic disco (???) do illustrate the key to being a successful Clubhouse DJ: You have to be open to anything. You're not just in charge of playing the music you want to hear, you're also in charge of the mood of an entire professional sports team, day in and day out. That necessarily requires flexibility -- and a willingness to get out of your comfort zone.
As a SoCal guy, Chapman still can't really wrap his head around country music, but he still makes sure that closer Blake Treinen's satisfied. He even puts some classic rock on the batting practice playlists occasionally, because coaches are people too.
A few years ago, Bradley didn't know much of anything about Latin music, but after years of taking requests he's as liable to get down to Daddy Yankee as anyone.
"My goal is to be a jukebox, man," he says. "I try to keep it diverse -- you gotta keep all your guys happy. Then you have guys that randomly want to play a song or want to set the music for that day and you'll think, 'Oh this is a nice change, this is a really good song,' and all of a sudden you're writing down artists and songs and expanding your own music list."
Because after all, music in the big leagues is much more than just an idle hobby or a way to pass the time. It's a constant companion, and a way for 25 guys from wildly disparate backgrounds to come together and play some ball.
"We've got Latinos learning about 'Hotel California' in our clubhouse," Jeffress says. "No matter where you're from, there's just something about that song. You get guys from different countries singing The Eagles with you, and that means a lot."
This is why people need to follow us on Snapchat & Instagram. 😊 🍍 pic.twitter.com/IaqejGw4ce

— Milwaukee Brewers (@Brewers) March 7, 2018
Teams in this article:
Players in this article:
Topics in this article: