The best and most unique looks from the 2019 All-Star Game red carpet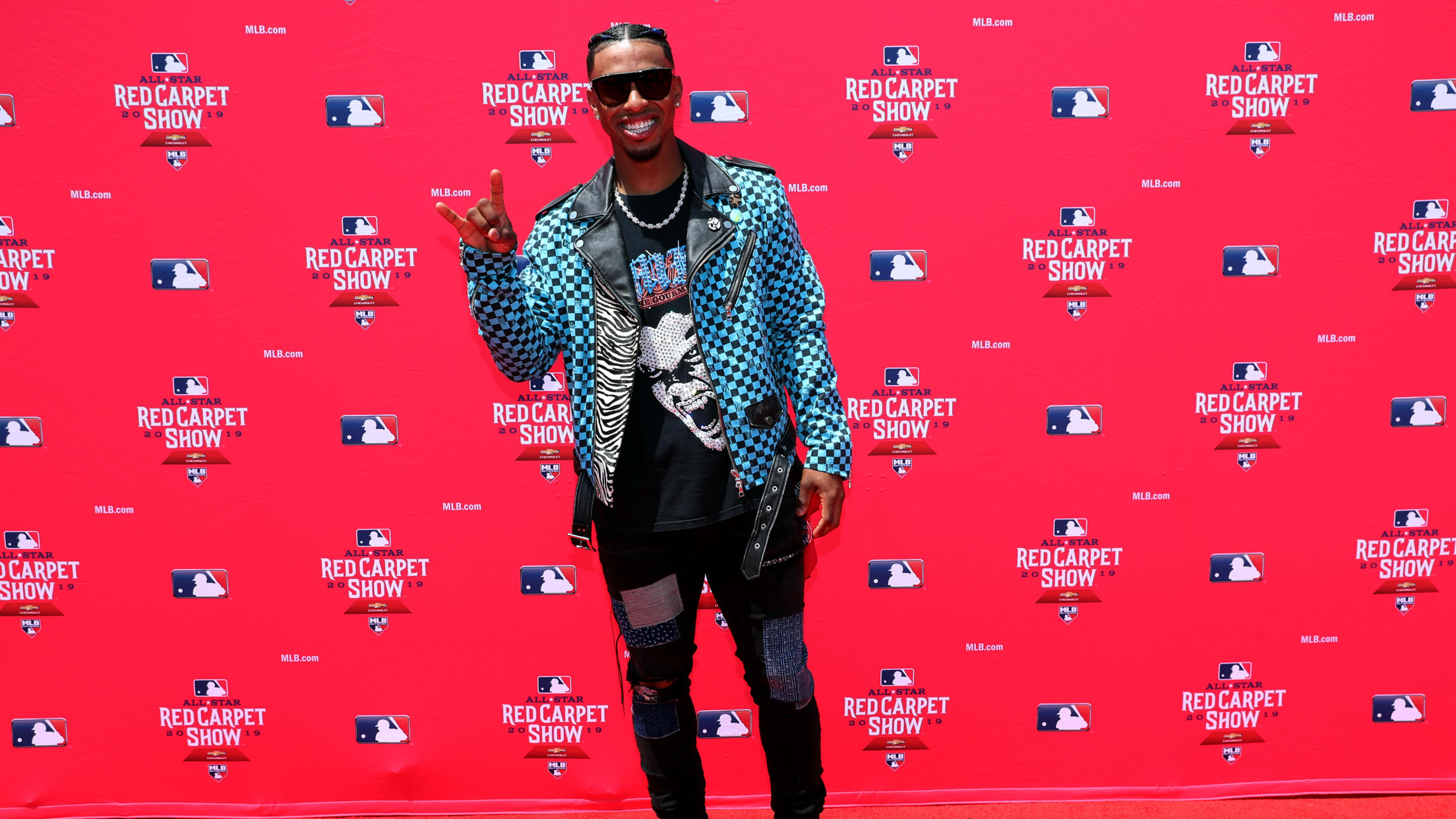 Baseball players are known for a few things, namely:
- The ability to make contact with thrown objects
- Above-average ability to catch flying objects
- Deep love of goatees, roughly 43 percent higher than the average population
But when it comes to the All-Star Game and the very best of the very best all come together in one place, they also become the hottest thing in fashion. Before Tuesday's game in Cleveland, the stars took to the red carpet to flash their stuff. Some looks were hot. Some were ... well, at least uniquely themselves.
Charlie Blackmon wasn't exactly going for high fashion with this ensemble, but it also fits his personality so well. How can you judge a man for that?
.@Chuck_Nazty's outfit choice is simple: 'Merica

You are gonna want to put the sound up for this one. 😂 pic.twitter.com/ADqK4auuMl

— MLB (@MLB) July 9, 2019
Mookie Betts went with the classic "I went for a mid-day swim and then when I went to get dressed, someone had pilfered my shirt," vibe. Because he's Mookie, I think this actually works. Showing some skin in the summer is always a good choice.
#ASG Red Carpet Dress Code:
Shirt Optional pic.twitter.com/vNmCerokxp

— Red Sox (@RedSox) July 9, 2019
We can debate if Josh Bell's camo suit and large-brimmed hat with burnt playing cards is a good look, but if he all of a sudden got on stage and played some of the best music you ever heard, you wouldn't be surprised.
Josh Bell arrives in style, complete with a custom hat with "55" playing cards, for the Red Carpet Show before the All-Star Game Tuesday at Progressive Field. pic.twitter.com/XDFQC3I0pk

— Matt Freed (@mattfreedpghpg) July 9, 2019
CC Sabathia brought the graphic art to his look. I would read whatever comic book his shirt is selling:
.@CC_Sabathia showing out on the All-Star Red Carpet 🔥 pic.twitter.com/wzwTczjuaW

— YES Network (@YESNetwork) July 9, 2019
Christian Yelich's look was pretty classic and timeless -- thanks to teaming up with a designer who helped steer him to Dior:
Awesome, the Christian in Christian @Dior...Dang, they don't make em like this anymore. #ASG pic.twitter.com/PaxNkj1hqd

— Milwaukee Brewers (@Brewers) July 9, 2019
Mike Moustakas invented something brand new for the carpet. It may not be perfect, but innovators are rarely appreciated in their time:
👋 @Mooose_8! A suit with a hood is so very you. #ASG pic.twitter.com/1f2P2228T8

— Milwaukee Brewers (@Brewers) July 9, 2019
Alex Bregman went super formal. This look may have played better if the sun was down. But maybe he's just preparing to audition for the next Bond film: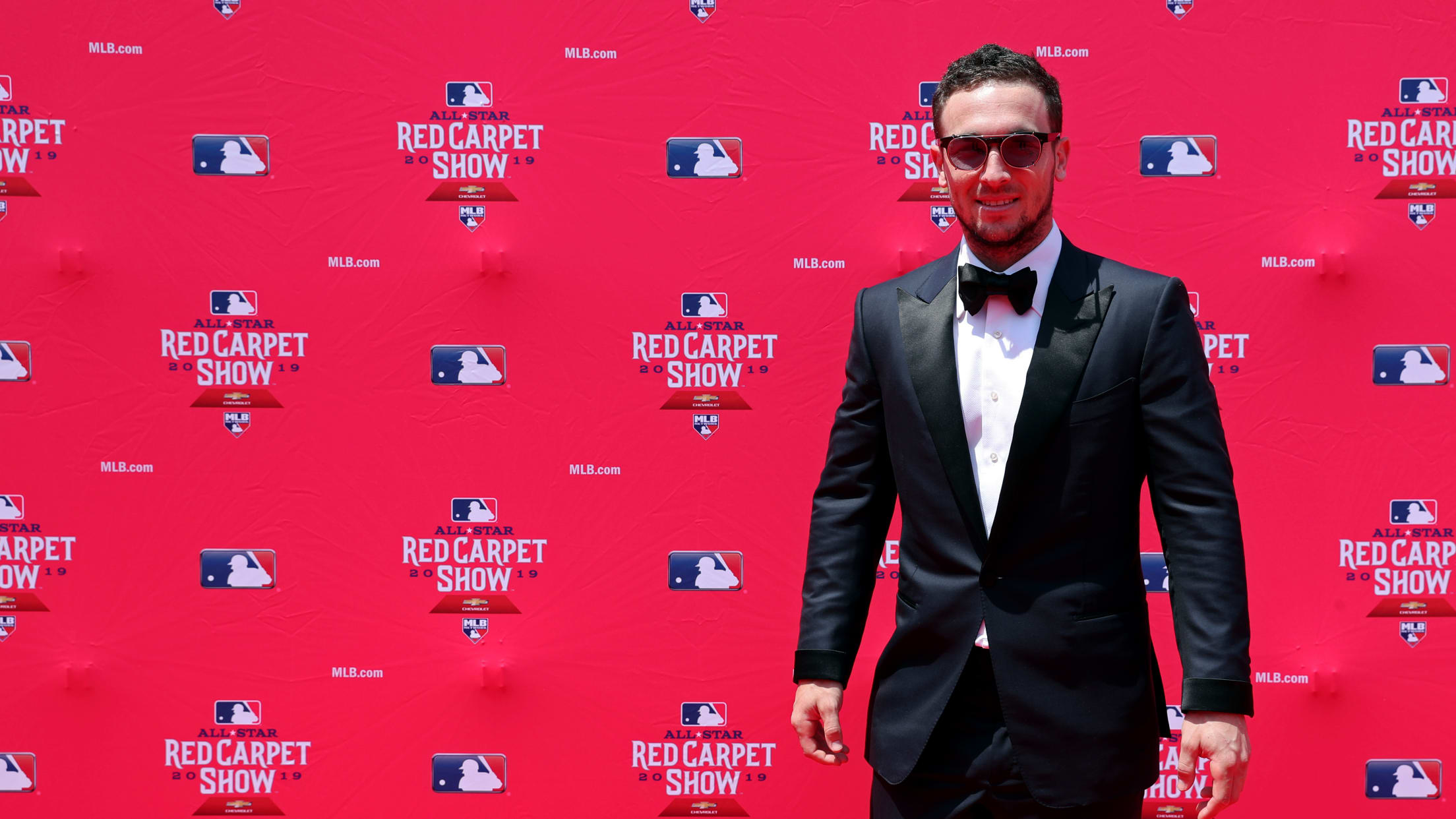 Pete Alonso followed up his Home Run Derby win with a suit jacket that came straight from the Fourth of July. It's smartly paired with a wide-brimmed hat:
"If it's free, it's for me!" 😂 💪💎#HRDerby champion @Pete_Alonso20 CRUSHED the All-Star Red Carpet thanks to some tips from @Mets teammate @RobinsonCano! #AllStarGame #LGM pic.twitter.com/5tBO0gkTfu

— MLB Network (@MLBNetwork) July 9, 2019
Justin Verlander went simple with a clean white shirt and blue suit. But he looks calm and relaxed -- like he's done this before (Since his wife is Kate Upton, we know he has).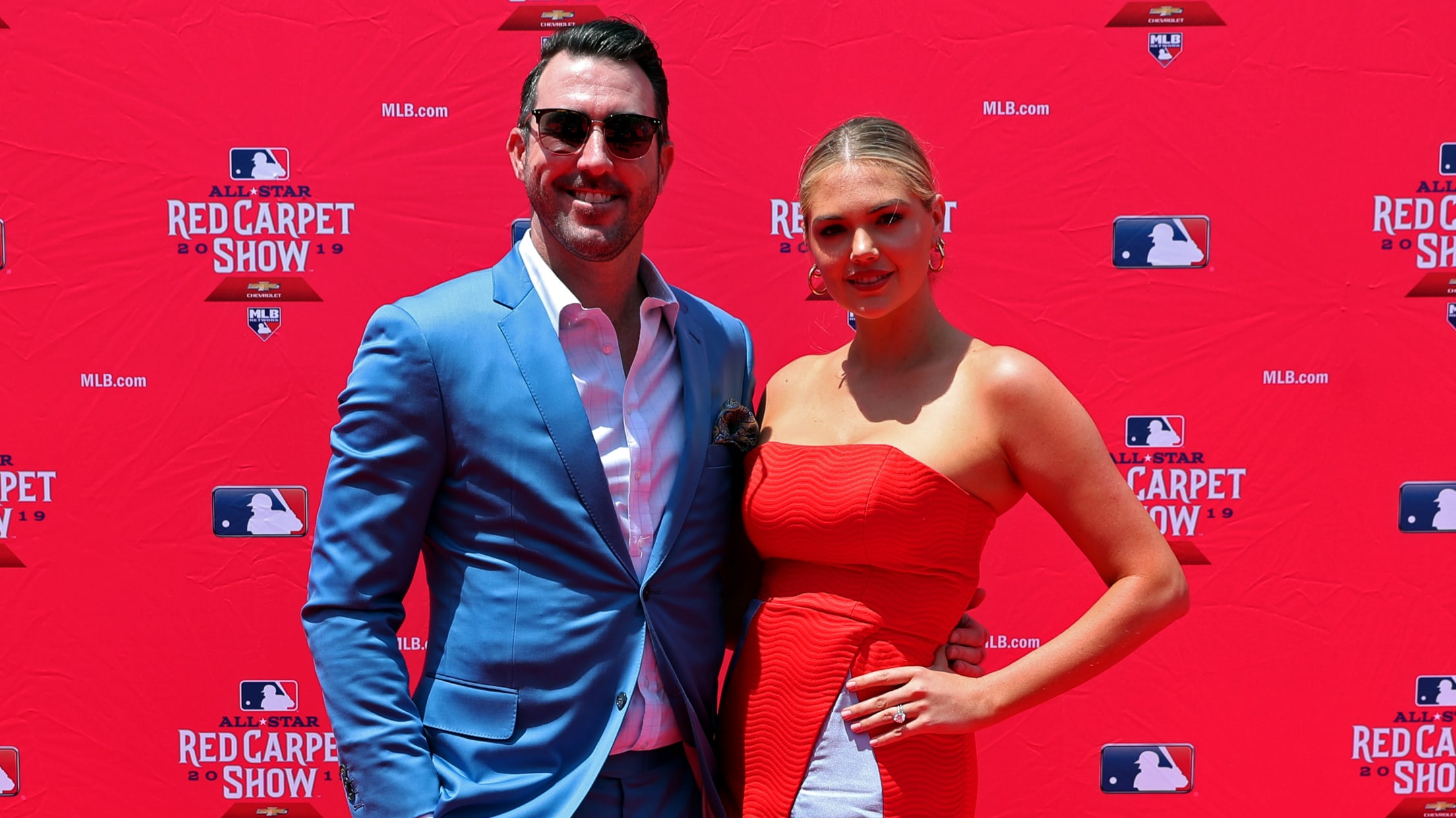 But no look was better than Francisco Lindor's. The All-Star shortstop paid homage to the city's rock n' roll history with a punk-meets-new-wave style leather motorcycle jacket, tee-shirt and shades. I mean, how can you top this?
.@Lindor12BC: 🤘😜#AllStarGame pic.twitter.com/3UOZtITAOX

— All-Star Game (@AllStarGame) July 9, 2019
Michael Clair writes for MLB.com. He spends a lot of time thinking about walk-up music and believes stirrup socks are an integral part of every formal outfit.