A popup bounced off a player's head and into another's glove and this is an all-time great blooper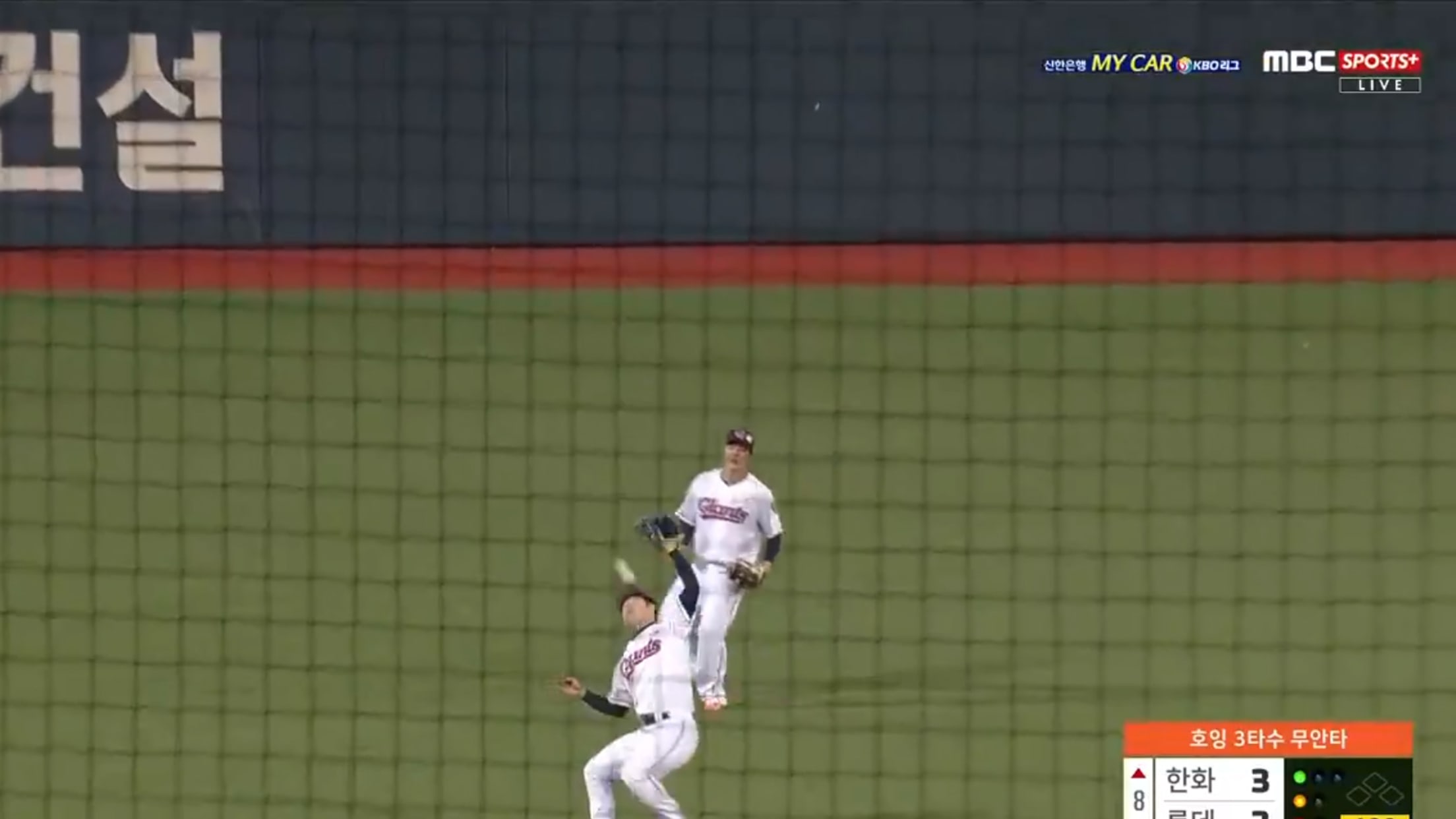 Are you ready to see a glorious blooper? Are you prepared to see a play that will bring you immense joy? Then scroll on and click play and prepare to be amazed:
MyKBO's 'Web Gem' of the Day featuring the guys at Lotte pic.twitter.com/4eUbK9QD62

— Dan Kurtz (@MyKBO) June 5, 2019
That's right. The ball bounced off the head of the Lotte Giants' Shin Bon-gi before falling into Jeon Jun-woo's eagerly awaiting glove.
But the best part isn't just the play, but all the reactions. Bon-gi dramatically crumples to the ground while Jun-woo holds up his glove like a kid that has just found the last hidden easter egg. And then there's the Hanwha Eagles' Jared Hoying, who thought he had lucked his way into one heck of an extra-base hit, and instead now must react like he threw his back out picking up the remote.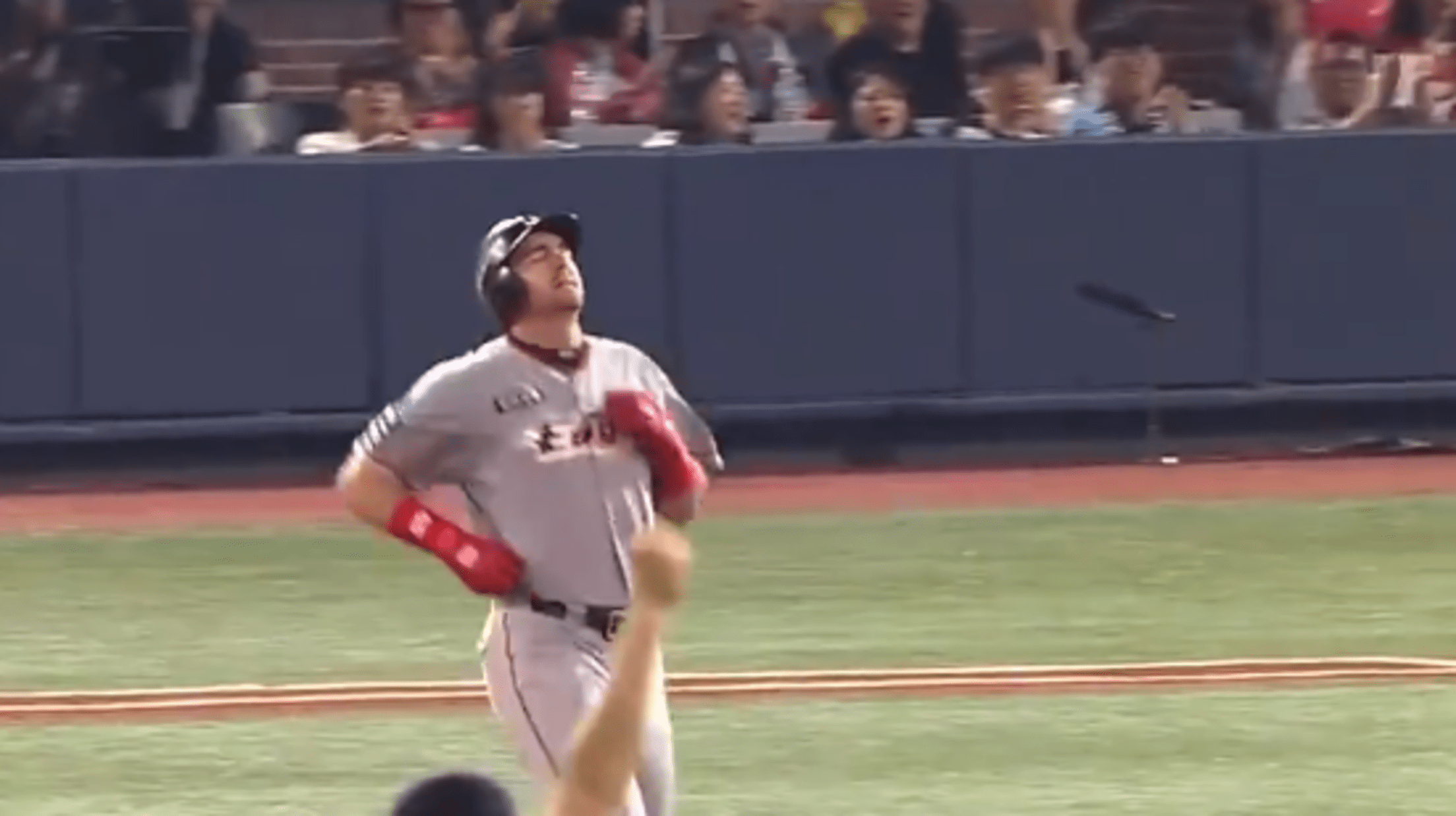 This is baseball at its best and most gloriously weird. There is joy, there is sadness and there is something you will never see again.