Bartolo Colon struggled but still received a standing ovation from fans in the Dominican Winter League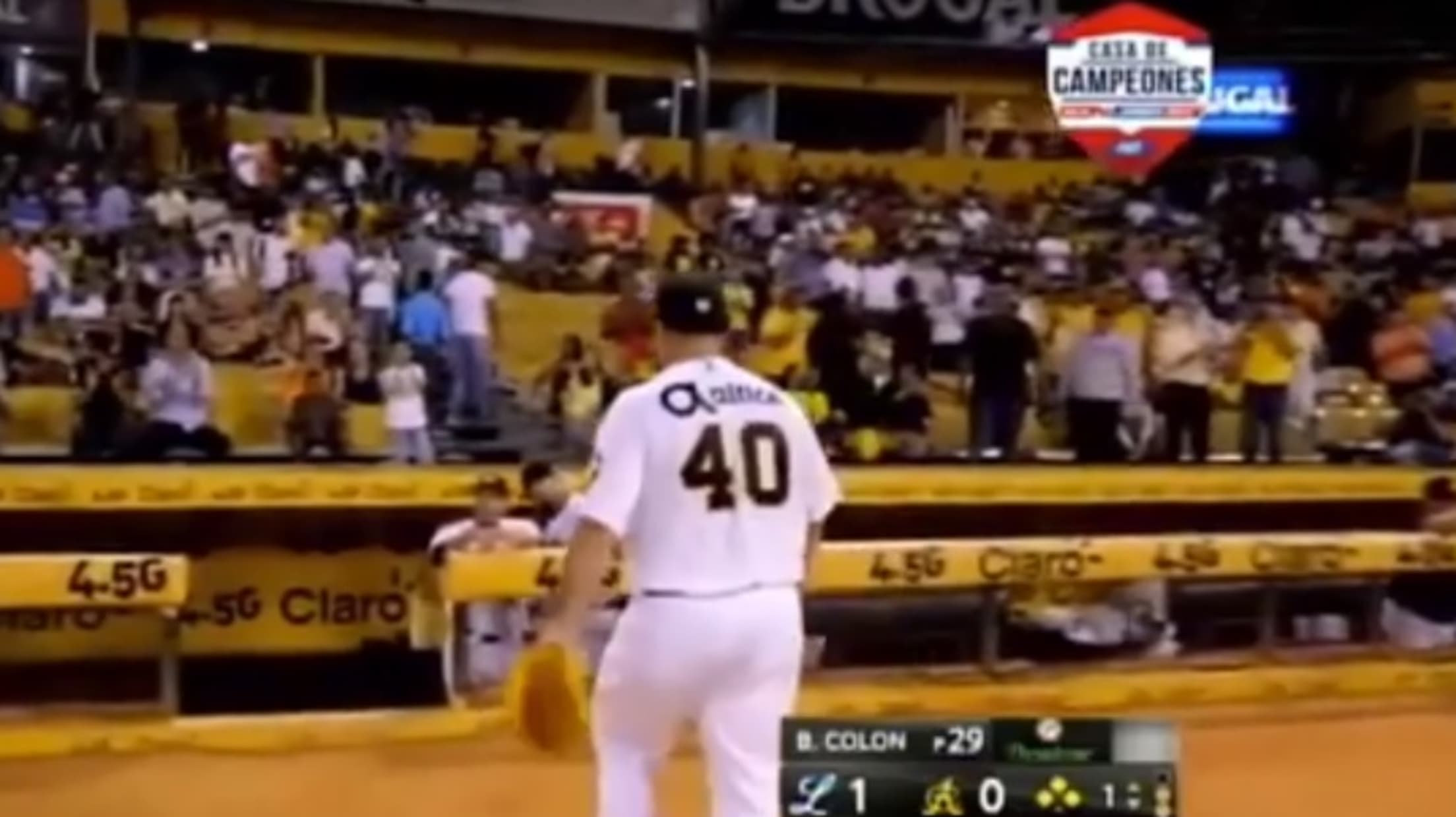 We should all strive to love doing something as much as Bartolo Colon loves pitching. Yes, he is 45. Yes, he just appeared in his 21st Major League season. No, he is not quite ready to hang up the spikes -- not even during the offseason.
Colon took the mound on Thursday for the Águilas Cibaeñas of the Dominican Winter League and squared off with some familiar faces on the Tigres del Licey. It started off nicely, as he struck out the first batter he faced, 11-year MLB veteran Emilio Bonifácio.
After inducing a ground ball from Erick Aybar, though, Colon ran into some trouble. Hanley Ramirez worked a walk, Juan Francisco smashed a single to center field and Gio Urshela also walked to load the bases. Colon then issued a free pass to Jorge Bonifacio to bring home a run, and after 29 pitches in the inning, his day was done.
It wasn't the kind of start that Colon was hoping for, but the fans at Estadio Cibao wanted him to know that they appreciated his effort, no matter what.
When you win more games than any Latin American pitcher in baseball history, you can bet that you deserve an ovation anywhere you go in the Dominican Republic.
Maybe next time, the Águilas Cibaeñas should just make Colon the DH.