Get excited! Bartolo Colon has returned to sign a Minor League deal with the Twins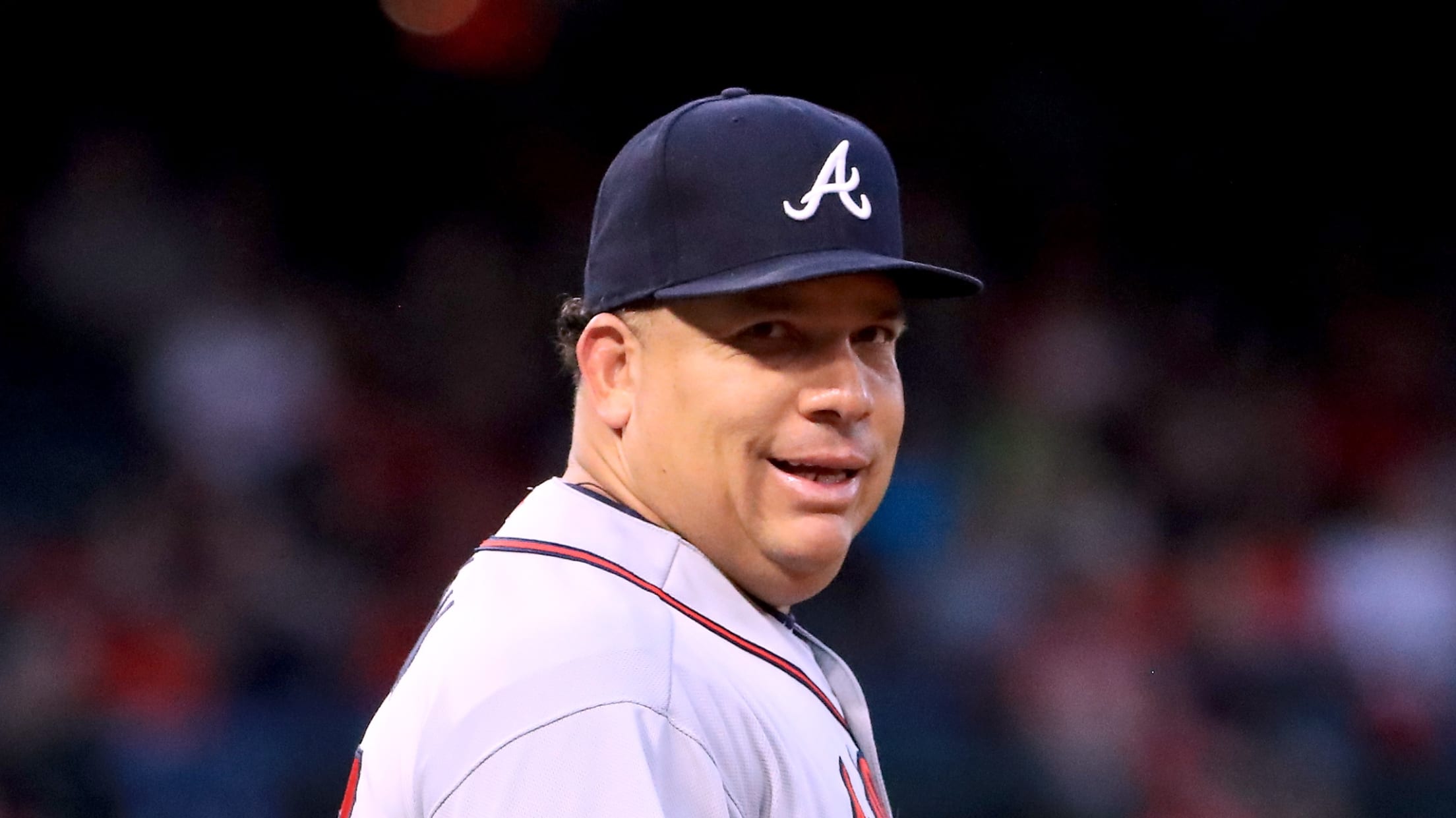 at Angel Stadium of Anaheim on May 30, 2017 in Anaheim, California. (Harry How)
The news that Bartolo Colon had been DFA'd shook this nation to the core.
Well, not quite, but it was devastating news to hear the 20-year MLB veteran was no longer going to grace us with his majestic presence.
But now we can stop mourning, because the Minnesota Twins signed the 44-year-old to a Minor League deal. That's right, there is life left in the right arm of Big Sexy and he will continue his career.
Derek Falvey was asked if this means that the Twins are buyers at the Trade Deadline: "We are buyers of Bartolo Colon."

— Rhett Bollinger (@RhettBollinger) July 8, 2017
According to MLB.com's Rhett Bollinger, Twins Chief Baseball Officer Derek Falvey said there were other clubs interested in Colon when he came off the Braves roster, and last year's All-Star selection was part of what attracted the team.
"He's one of those guys who's reinvented himself a number of times throughout his career," Falvey told MLB.com. "He was a guy who relied almost exclusively on velocity at a much younger age and has now learned how to pitch more effectively at a lower velocity rate."
And the team certainly plans on using him.
"We feel like, certainly, with some of our needs at the back of the rotation and otherwise that we felt, 'Let's get him in, get him on a Minor League deal, get him a chance to pitch down in Rochester and we'll see from there," he said.
Falvey also highlighted Colon's love for baseball and how he's thinking about the entirety of his career and is looking at this as an opportunity.
"He's confident and he said he feels just as good as he's been the last couple of years," added Falvey.
The baseball world is more than ready to welcome back Colon with open arms.
Teams in this article:
Players in this article: