These were 10 moments from May, 2016 that reminded us why baseball is the greatest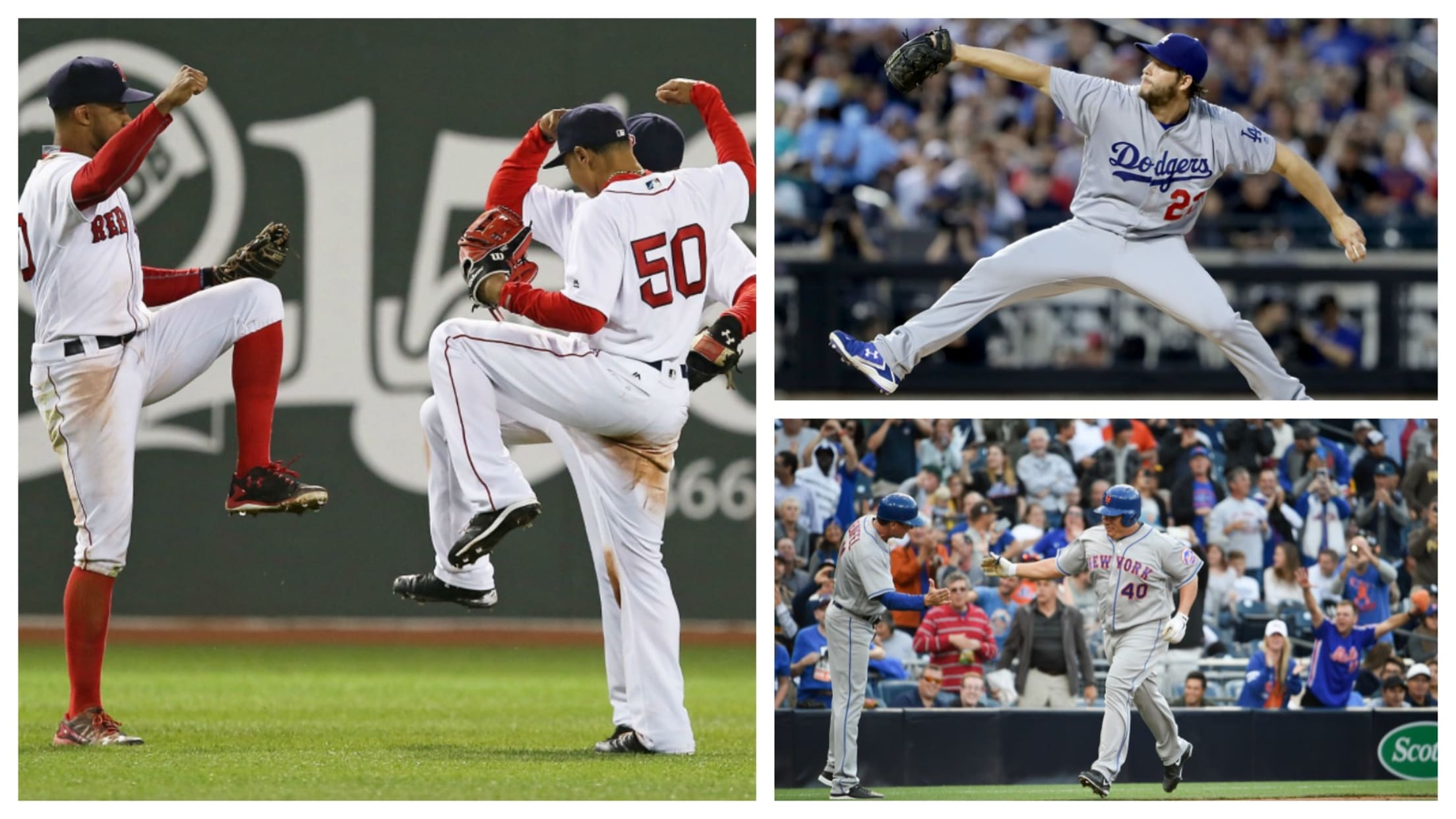 We're not even one-third of the way through the season, but it already looks like some division battles will rage all summer long. The biggest lead in the American League is just three games, a number of players are having amazing breakout campaigns and comeback seasons, and the onslaught of this year's rookie class is rushing the Majors.
Just what made our list for the 10 very best moments of May? Read on.
We understand it when baseball players throw their gloves down in frustration after giving up a home run, or snap their bats after striking out. After all, this is their job. And you don't usually applaud the guy calling you out for your use of "reply all."
But when you're Cabrera and have two MVP Awards and four batting titles, you can admit when you're bested. In this case, Jeremy Hellickson got mad props.
Studies have shown that tempers flare more easily when the weather is warmer. Baseball is just the same. After nine managers were ejected in April, 17 got the ol' heave-ho in May.
Though none were as entertaining as Brad Ausmus, who treated his sweatshirt like it was a home plate-cloaking device. The jacket eventually netted $5,000 after it was auctioned off to raise money for the Detroit Tigers Foundation. Not a bad price for a piece of such highly advanced tech.
Joe Mikulik, one of baseball's greatest firebrands, got back in on the act as he showed off his ability to kick and slide, too.
At this rate of manager ejections correlating with summer temperatures, every manager will be suspended for August. Not sure what we'll do then.
We laughed about the Giants' even-year magic. "What a funny coincidence," we'd say, throwing our heads back with open-mouthed laughter. Sure, they may have won it all in 2010, 2012 and 2014, struggling in the odd years in between, but surely that was just some strange luck clustering and not the sign of dark magic at work ... right?
Maybe we were all wrong.
After a 12-13 April, the Giants came to life in May. The team went 21-8, including an eight-game winning streak and a 15-2 run.
While the offense is strong -- thanks to the core of Buster Posey, Brandon Belt and Hunter Pence -- their strength, just like those older San Francisco teams, is in the rotation. Even if its makeup is a little different.
When Madison Bumgarner isn't homering off Clayton Kershaw or taking part in honest-to-god fables, he has posted a 2.12 ERA. The Giants' offseason signings of Jeff Samardzija and Johnny Cueto have also stepped up to become very early-season Cy Young candidates. The Shark is 7-3 with a 2.84 ERA, while Cueto is 8-1 with a 2.31 mark. Like Samson, the power must be in the hair.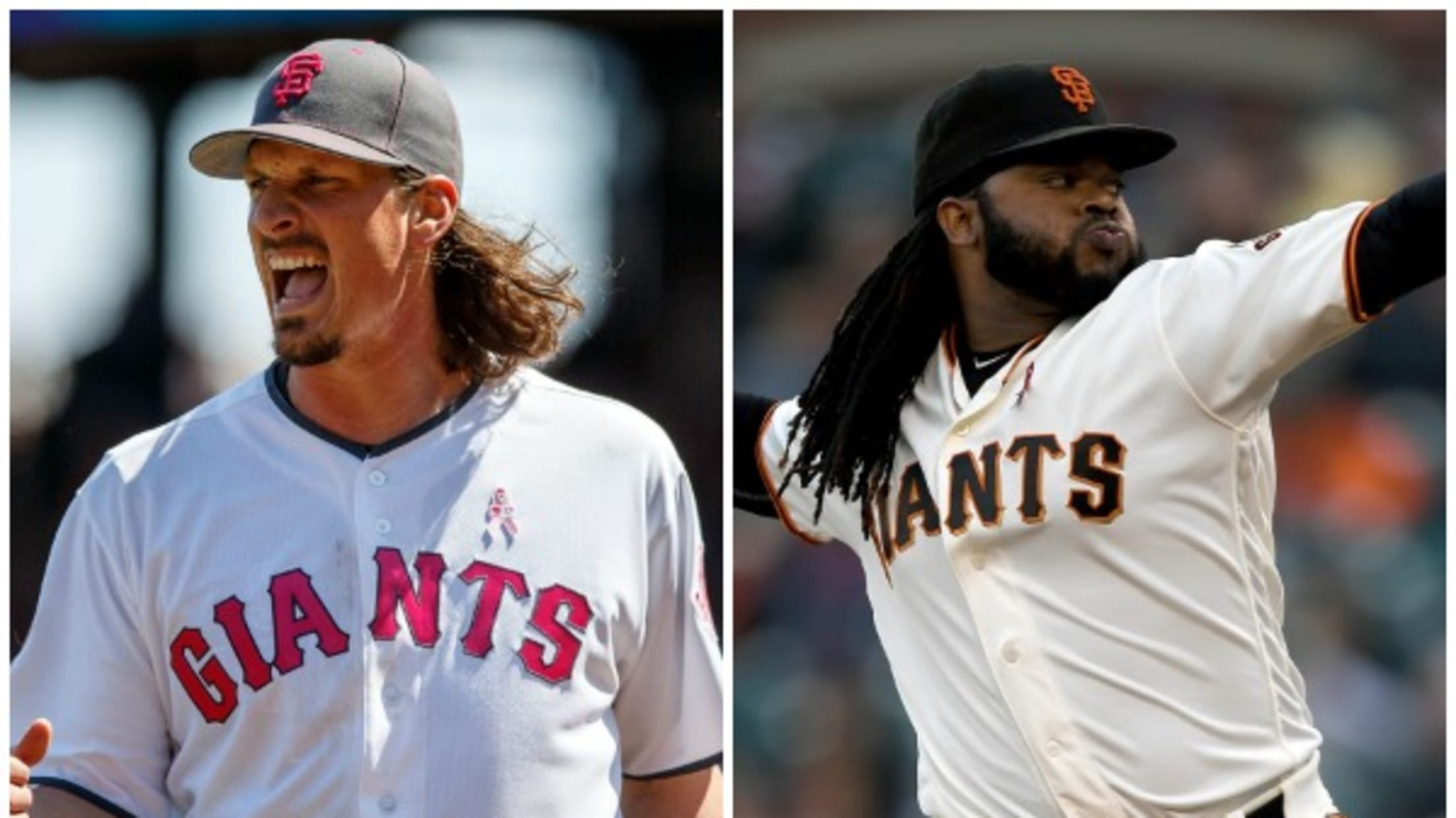 Since last August, Khris Davis has transformed into the other Chris Davis. While he may not hit for much of an average and the whiffs are plentiful, he's become a bonafide home run hitting machine. After hitting 20 home runs in last two months of 2015, he's continued this year with 11 dingers coming in May.
That included a three-homer game capped off with a game-winning grand slam. Which meant it was time to honor that other Bay Area icon, Steph Curry, with the pull-up jumper.
Maybe this was what the Warriors needed when they stopped sinking buckets and were down 3-1 to the Thunder before storming back?
When the Rangers called up Mazara in April, they expected he'd hit the ball hard. After all, he was coming off a season in which he hit .296/.366/.443 between Double- and Triple-A. What they didn't count on was Mazara being even better at the Major League level.
At the end of May, the 21-year-old slugger is hitting .302/.348/.479 with nine home runs. He's hitting fastballs (.377, four home runs), sliders (.391, two home runs), and changeups (.391, two home runs. Yes, exactly the same as against sliders.)
He then went ahead and hit the longest home run of the season with a 491-foot blast.
While Steven Wright is pitching complete games and befuddling batters with a knuckler that dances more than your aunt at weddings, the Red Sox's AL East lead is mostly in part to their tremendous offense.
David Ortiz is hitting baseballs like a man half his age.
Jackie Bradley Jr. has finally made good after a few years of struggling. He racked up a 29-game hitting streak, has an OPS over 1.000, is one home run shy of tying last year's career-high with 10 and is still yet to be caught stealing in 16 career attempts.
Interesting side note: since caught stealing became a stat that was tracked in 1951, Bradley Jr. has the record for most career stolen bases while never being caught. Second is Terrence Gore with 10.
Xander Bogaerts is in the midst of his own hitting streak and is the leading All-Star vote-getter among AL shortstops, Mookie Betts has cemented himself as one of the best all-around players in the game around and Travis Shaw has been even better than the team could have expected when he took over for Pablo Sandoval at third base.
The Red Sox are on pace to score the most runs since the 2007 Yankees and have an outside shot to be the first team to top 1,000 runs since the 1999 Indians.
Subterfuge became the calling card for May. After Ender Inciartestarted it off with the deke of a generation, he pulled off another one the very next week. Against the very same opponent, natch.
All the while, Carlos Gonzalez and Daniel Murphy got in on the act of making batters look foolish, too.
But even those lovely dekes pale in comparison to the most difficult of all fake plays: the hidden ball trick. After all, that's a move where you have to fool someone standing right next to you. Hanley Ramirez and Brandon Phillips went with the ultra rare fake hidden ball trick.
Uribe's reaction makes sense, though. After all, he fell prey to the real hidden ball trick in 2013.
After three Cy Youngs, it seemed like there wasn't anything left to say about Kershaw's dominance.
And then 2016 happened. In the month of May, Kershaw went 5-0 with a 0.91 ERA and has struck out 65 batters in only 49 2/3 innings. He also gave up only one home run in the month and somehow walked only two batters.
In fact, on the year, he's struck out 105 batters and walked only five. That was last accomplished … never. Kershaw has gone to a 3-0 count five times this year. Make no mistake about it: Arguably the greatest pitcher of his generation is somehow getting even better.
It's the day we dreamed of, prayed for and wrote movie scripts about that Hollywood executives told us were "too fantastic for anyone to believe."
And yet, it happened. In San Diego's Petco Park, a stadium that traditionally suppresses home runs, Colon stepped to the plate to face James Shields. One swing later and magic happened. The ball flew high, deep and the world was forever changed.
Magic. Pure magic.
Forget diamonds and rubies, Scherzer's fastball and slider were the most sparkling duo you could ask for on May 11 against the Tigers, when he became just the fourth pitcher in MLB history to strike out 20 batters in a game.
Even crazier, Scherzer needed just 119 pitches with 96 of them going for strikes. Beyond showing off the kind of command that has never been seen before -- no pitcher has ever recorded so many strikes in fewer than 125 pitches -- it also shows just how overpowering Scherzer's stuff was. Despite throwing pitches in the zone, daring batters to touch it, they came up empty time and time again.
It was clearly meant to be, too. After all, Washington has an intersection at 20th and K.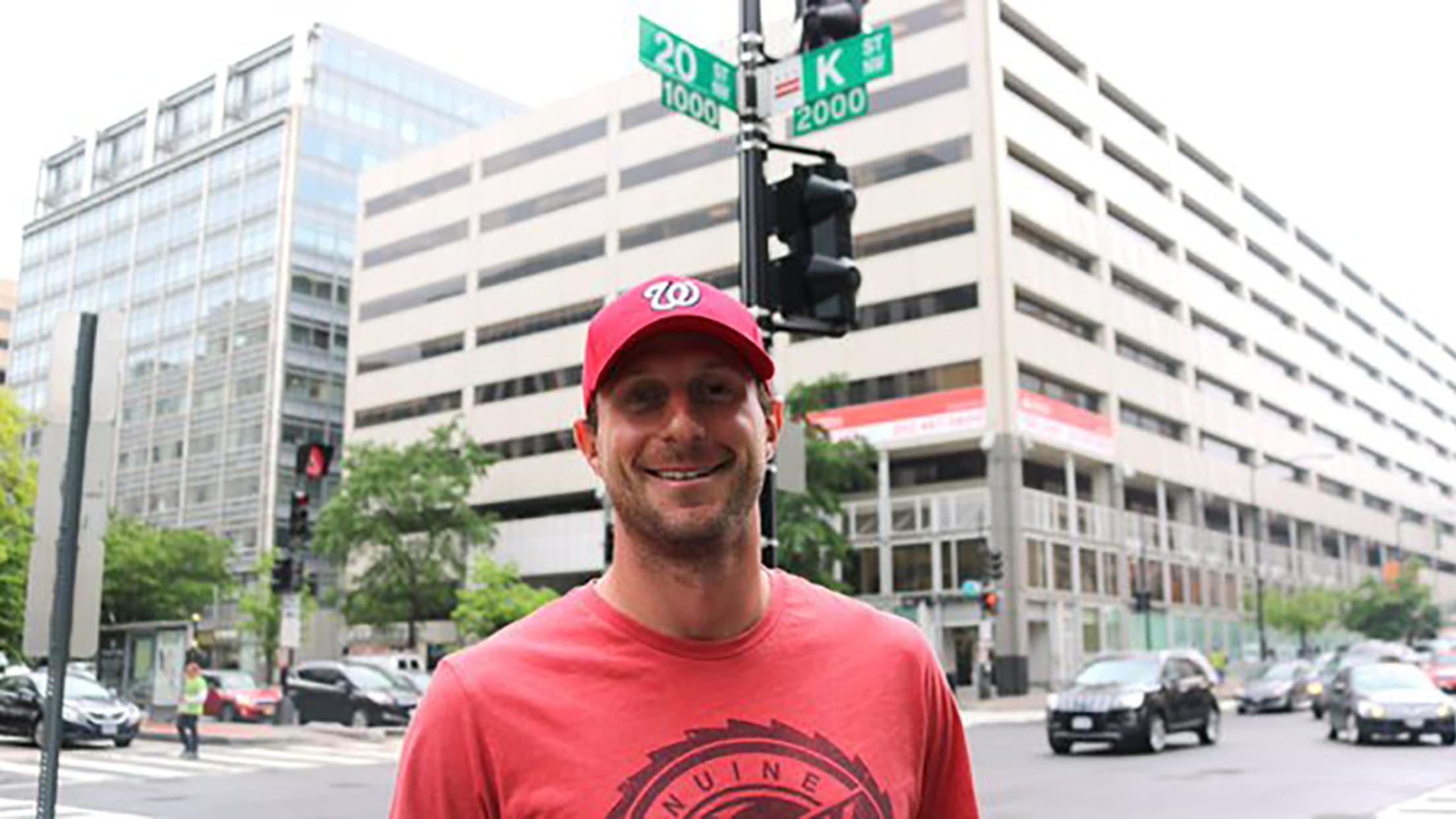 While it may seem impossible to top a month that was filed with records and magic, baseball (like life) always finds a way. What's in store for us in June? We'll have to tune in to find out.