Ten great baseball Halloween costumes you can make at home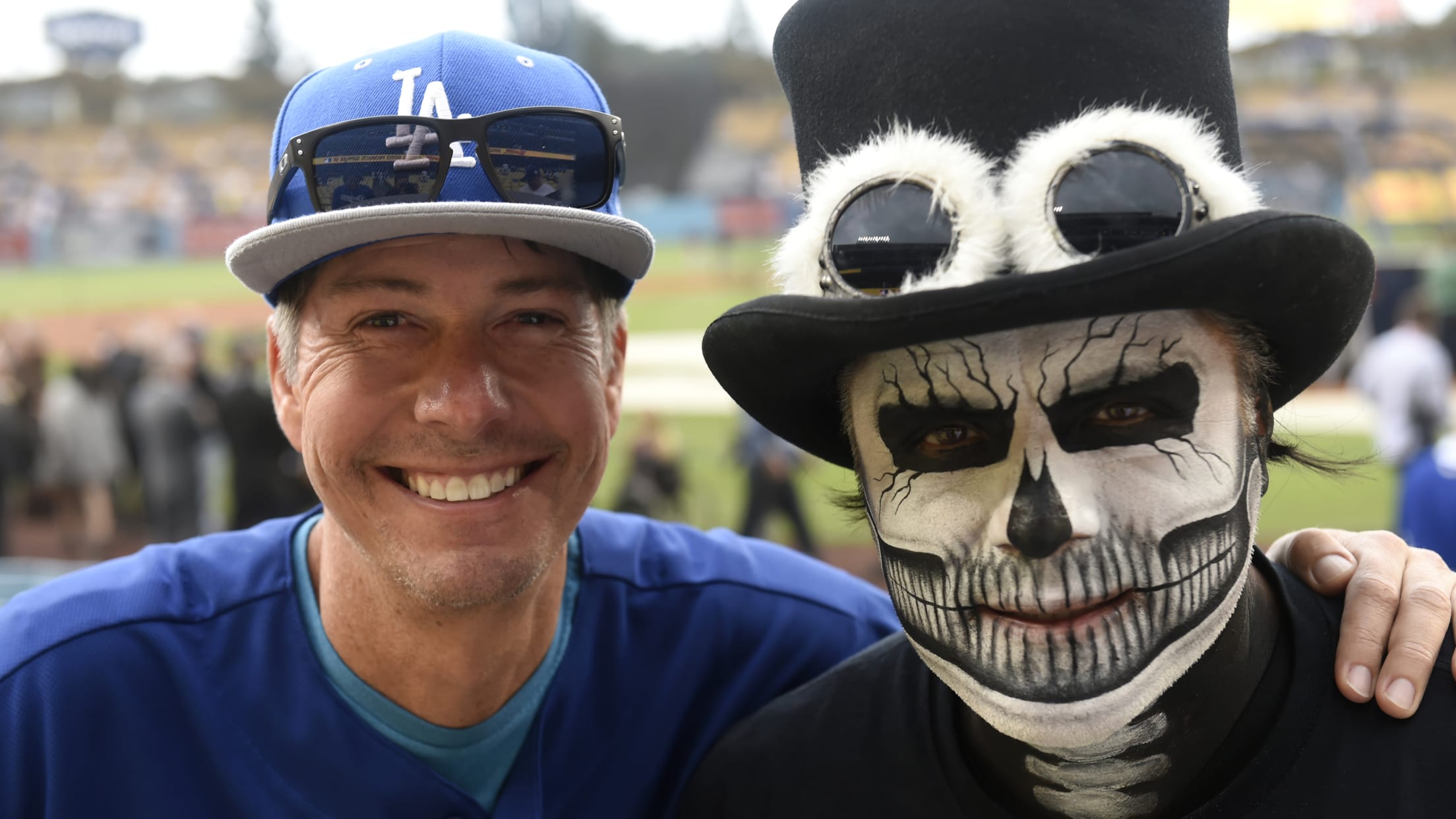 (LG Patterson)
The air is getting chilly, the postseason is in full swing and the spookiest day of the year is approaching: That's right -- it's Halloween and World Series time! So, while you could go to your costume party as Dracula or the Wolfman, why not combine the holiday season with the postseason? That way, you can show off your baseball fandom and Halloween creativity at the same time.
If you need some help, you've come to the right place. Here are a few ideas to get you in the spirit.
The Green Monster
Difficulty: Easy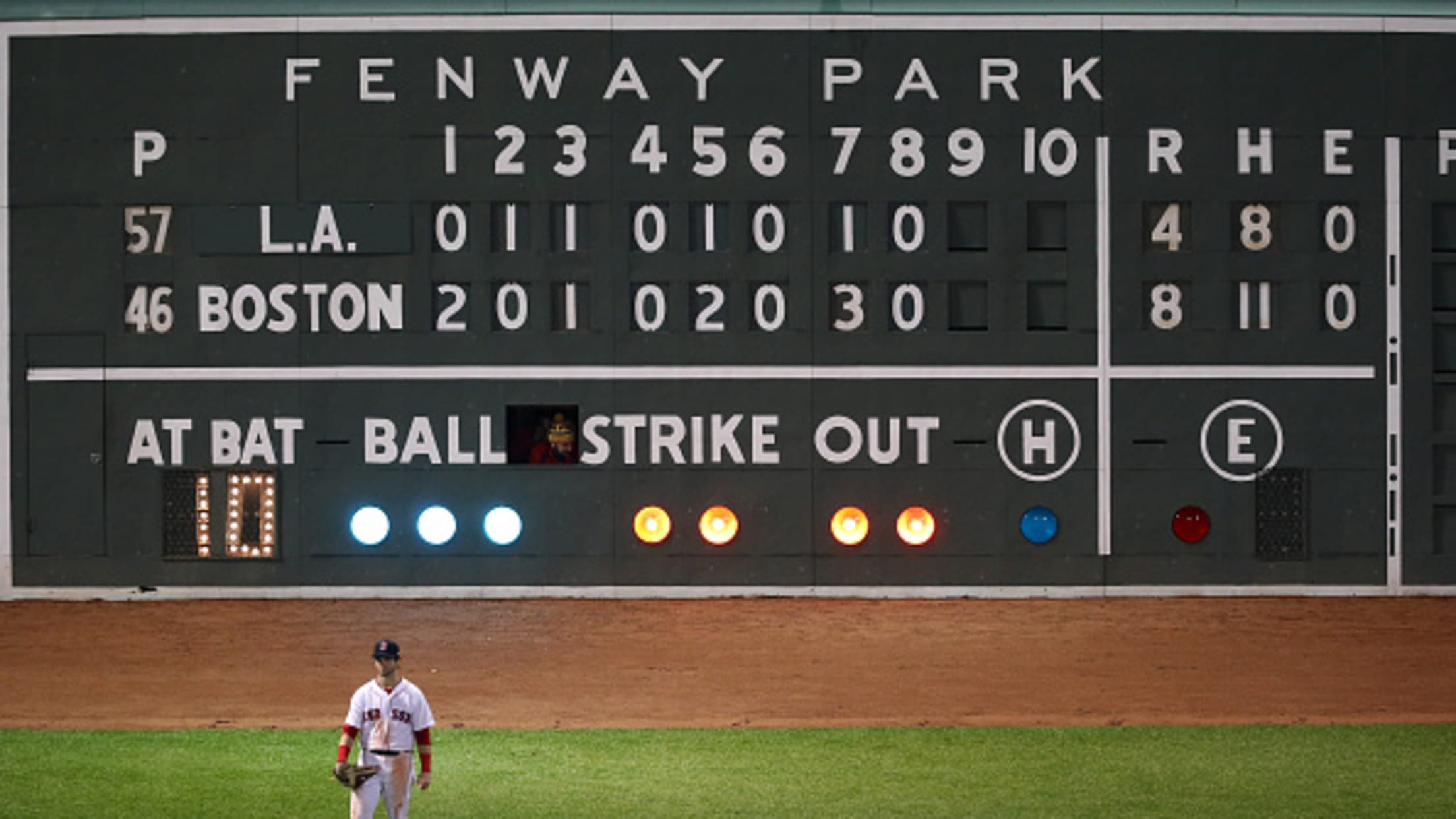 This one is perfect for Halloween. After all: It's got the name "Monster" right in it. Just wear some green pants and a green shirt, paint your face green and buy a piece of green poster board. Use some white paint to draw the scoreboard with whatever outcome you'd like -- even Yankees fans could have fun by highlighting the Bucky Dent game, for example -- and voila! You have a costume.
Hot Dog Vendor
Difficulty: Moderate
Want to be a hit at your next party? Throw on some slacks and a polo shirt and get yourself a large, square container you can wear around your neck. Next step: Fill it with (cooked) hot dogs.
Prepare for hard-partying people to compliment your costume and thank you with the deepest of sentiments when you hand over one of the sausages later in the night. The hardest question will be just how many hot dogs you should bring. The answer: Many.
The Angel in the Angels Outfield
Difficulty: Easy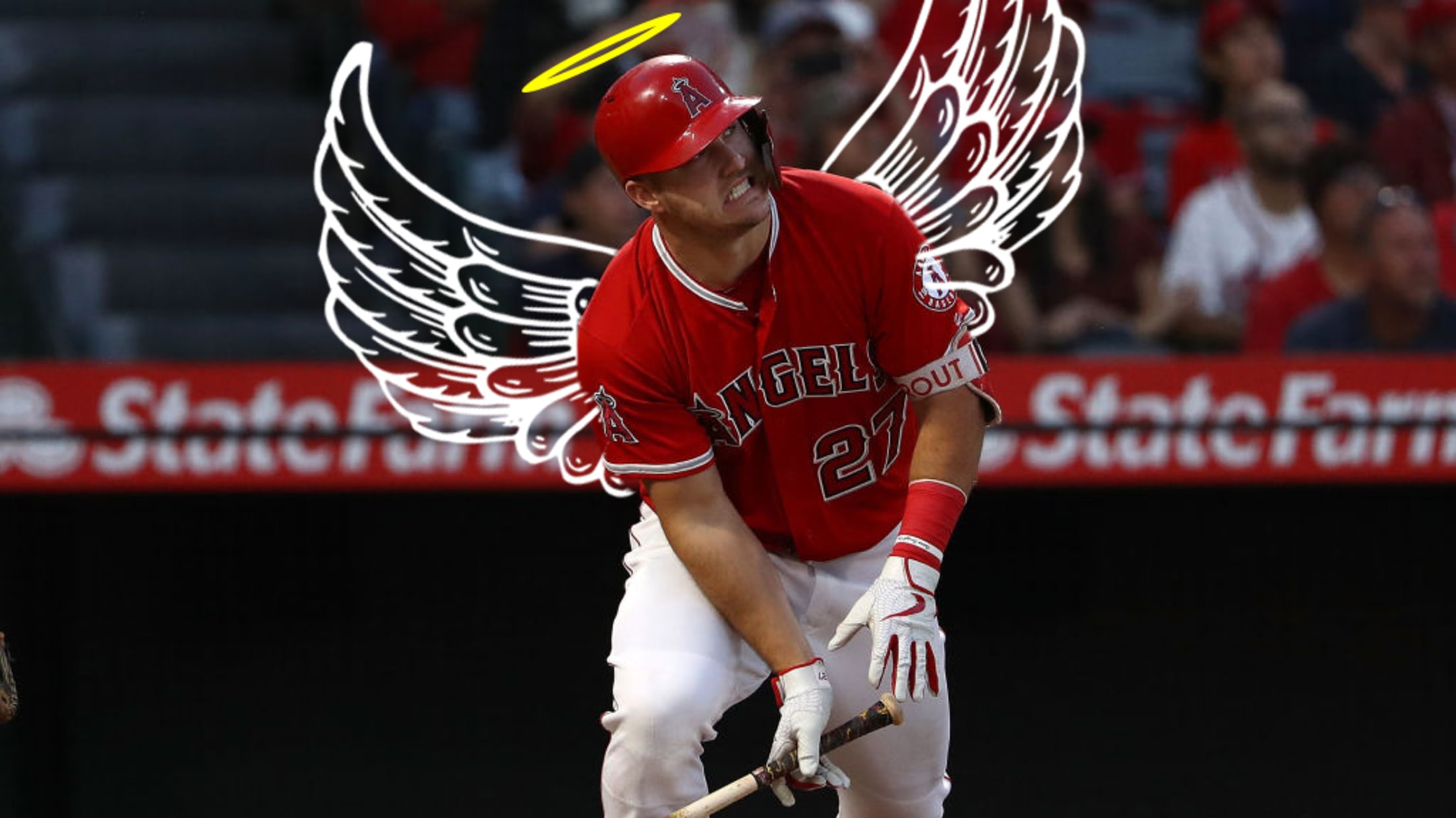 Everyone loves "Angels in the Outfield," and Mike Trout is the best player in the game. Ipso facto: Throw on your Mike Trout jersey and then head to your local Halloween store for some angel wings and a halo. That's worth, like, at least 10 WAR (HalloWeens Above Reproach).
Walker Buehler's Day Off
Difficulty: Easy
The pun that everyone will love! Simply move "Ferris Bueller's Day Off" to L.A. by donning a Dodgers cap and Buehler shirt and pair it with a leopard print vest and that weird '80s jacket that looked so cool on Matthew Broderick in the movie, but looks stupid on anyone actually trying to wear it today.
You can even add a friend if you want. Swap out Cameron's Red Wings jersey for a classic Wayne Gretzky LA Kings one. (Yes, it is weird that Cameron wears a Detroit hockey team's jersey instead of a Chicago one. There's a reason for that.)
The merry band of Erik Kratzs
Difficulty: Hard
For this one, you'll need about a half-dozen or more friends and the ability to get your hands on Kratz's jerseys from his time with the Pirates, Phillies, Blue Jays, Royals, Phillies again, Astros, Pirates again, Yankees and Brewers.
Choose wisely for who will represent the actual Kratz: Not only will they need to grow a soul patch, but they will also need to be as charming and self-effacing as the real one to pull this off.
Count DrAcuña
Difficulty: Easy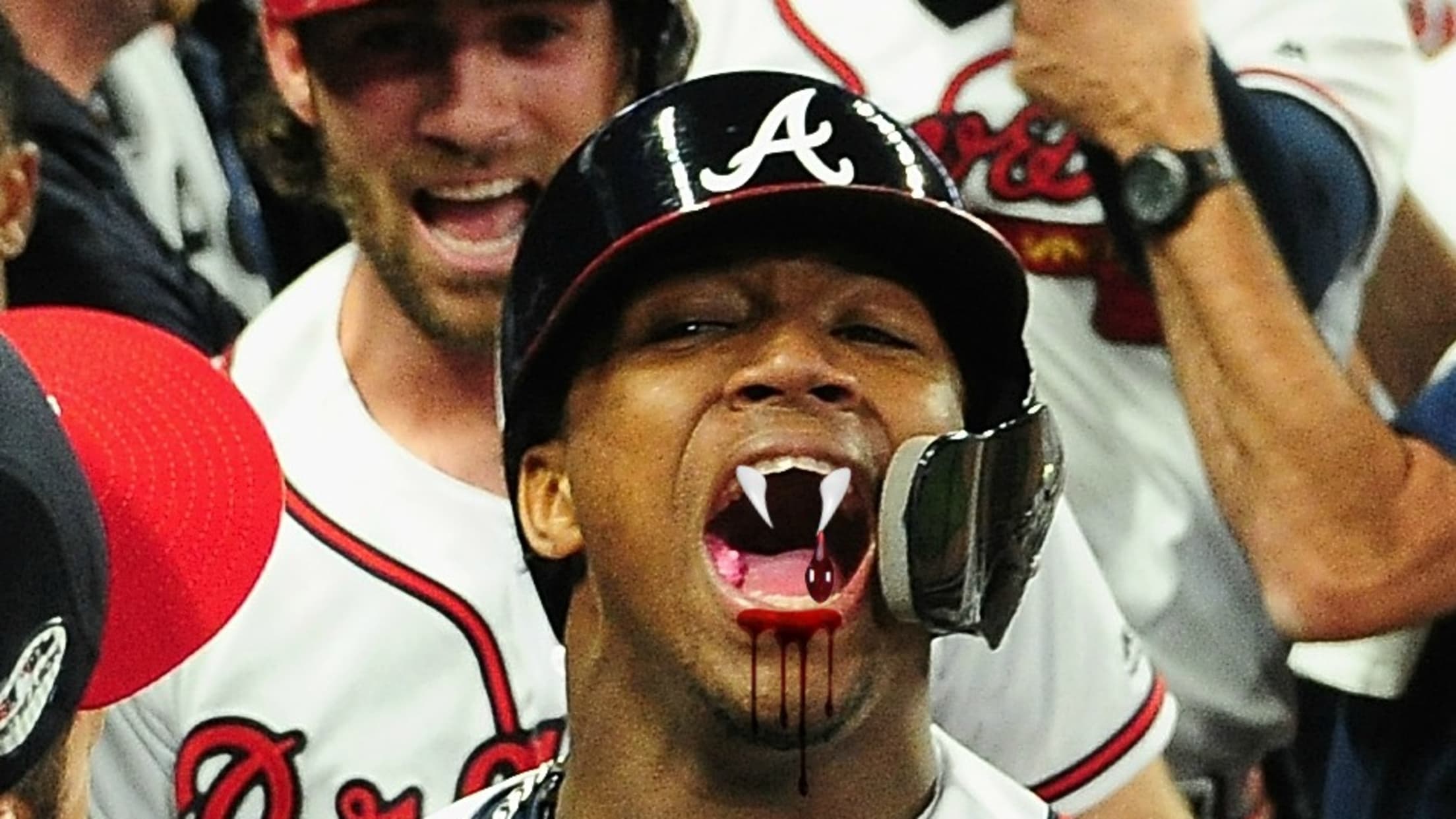 This one is both simple and a Halloween classic. Just toss on your cape, trusty vampire teeth and Acuña jersey, and you're good to go.
Other variations on this theme: Aaron Loup Garoup, Nick Franklinstein, Nick Wittchgren, Skeletony Wolters.
A Bullpen Cart
Difficulty: Hard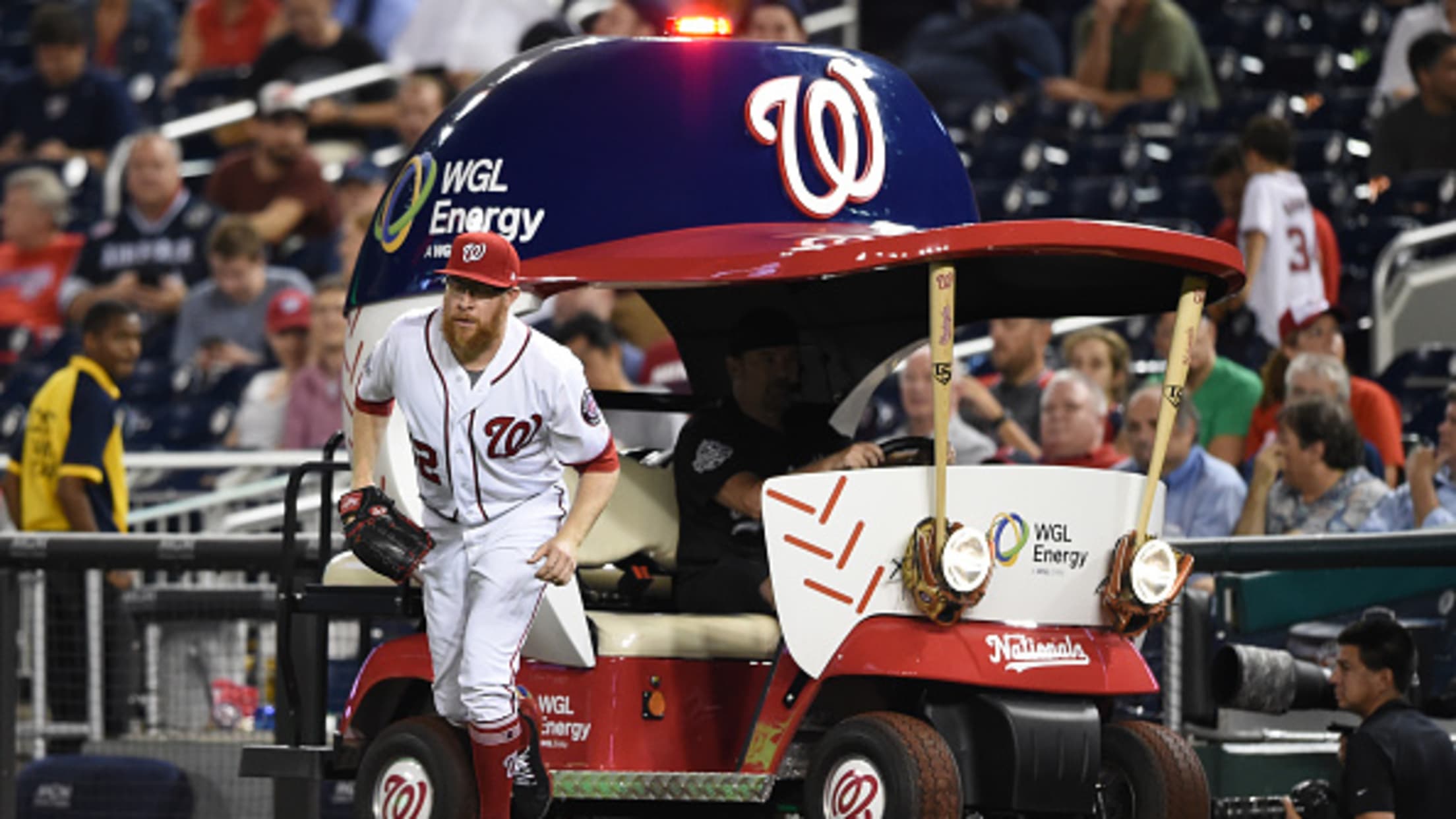 Note: You can't just ride around in a bullpen cart, or even take a golf cart and decorate it. You're going as a bullpen cart. Think of it kind of like the car "The Flintstones" drive.
So, using a large foam orb, you must construct the shape of the baseball around you. Then, using fabric and cardboard, you must make the oversized hat. Finally, at parties, you must give people piggy back rides wherever they request. You are a transportation vehicle, after all.
Taco-Loving Mookie Betts
Difficulty: Easy
Put on some facial hair, wear a Red Sox uniform and smile a heck of a lot. Boom, you're Mookie Betts. But now, to thank the outfielder for gifting us free food, you have to need to dive to the ground throughout your Halloween festivities yelling, "I'm doing this for tacos!" Bonus points if you also brought tacos.
You could also opt to go as offseason Mookie Betts by wearing a bowling shirt and carrying around a bowling ball. It's up to you!
Your Favorite Player's Rookie Card
Difficulty: Moderate
There are some amazing and hilarious rookie cards throughout history. Ken Griffey Jr's simple smile; Manny Ramirez in his high school finest; Chipper Jones taking a knee. Create the frame for yourself using cardboard and some markers and paints. Then, comes the hard part: Tracking down the clothing items to really pull it off. When the time comes, get in position and snap some great photos.
The ghost of the 2018 season
Difficulty: Hard
Barring a rain out, the baseball season will end by the night of Oct. 31. So, if you go out after a potential Halloween Game 7, you'll be bidding adieu to the entire season. Put on a sheet, cut out some eye holes and then -- and this is the tricky part -- project all your favorite bloopers, highlights, homers and bunts onto your body for the entire night. Fortunately, because of the sheet, no one will see you cry.