Imagine trying to watch 'Avengers: Endgame' now, spoiler-free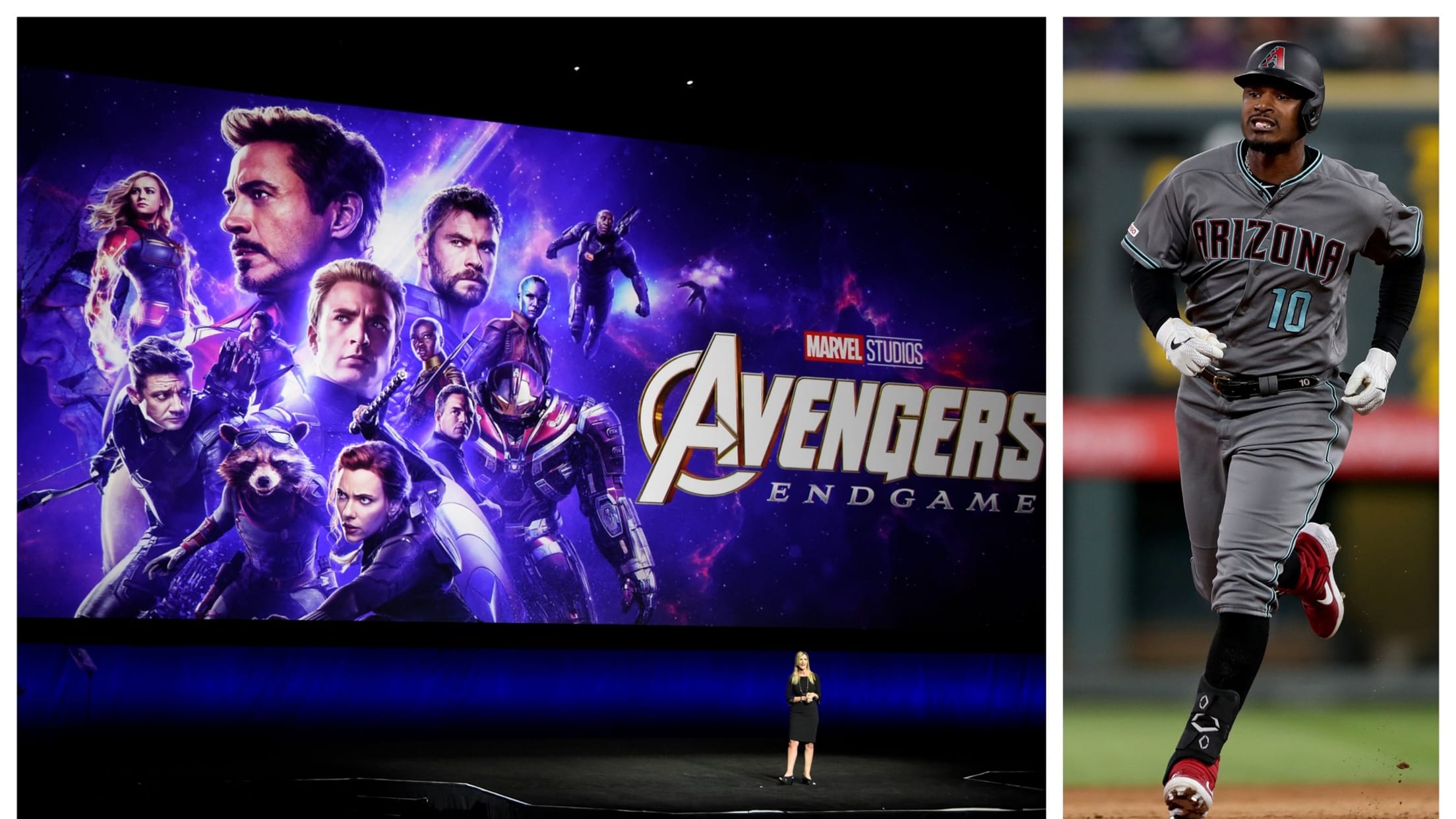 Baseball players, like all pro athletes, lead impossibly busy lives. It's demanding dealing with the grind of being in top physical shape, able to go out to the field and compete with other incredible athletes on a daily basis without having to worry about the latest trends, TV shows, movies, and the like. I get it.
It's still kinda wild, however, that D-backs outfielder Adam Jones just saw "Avengers: Endgame" for the first time.
Now.
Four months after it hit theaters.
Finalllllly watched Endgame!!!! Damn it was long but amazing!!!! pic.twitter.com/fffiCPwC95

— 10 (@SimplyAJ10) August 27, 2019
"Endgame" came out on April 26. Jones and the D-backs had begun the baseball season a few weeks earlier, so he was a bit too busy to find the time to see a three-plus-hour movie in theaters.
But how did he possibly avoid the spoilers? That's what I need to know.
When "Avengers: Infinity War" came out in 2018, it took me roughly two months to see it, for various reasons. I know the struggle of avoiding spoilers of movies of this magnitude, as I had to be VERY CAREFUL online all the time, from when I woke up in the morning until I went to bed at night.
This was me, all day long every day:
Everywhere I turned, there were memes about "I don't feel so good ... ," references to Thanos and finger-snaps and all of these other scenes and moments in "Infinity War" that everybody quoted and talked about on all corners of the internet -- and each refresh of my social media feed put me in danger of reading something I wasn't ready to read.
Being a baseball player, Jones also travels a lot -- which means plenty of time for phones, laptops, movies, the internet and social media. Each of those presents imminent danger and spoilers for events as culturally significant as "Endgame" has been. He's also pretty active on social media, relative to his peers.
I don't know how Jones did it, but I'm thoroughly impressed. There must be a special professional athlete force field protecting him, or something. That's the only way I can imagine he was able to wait so long and experience it fresh, whereas everything was more or less spoiled for me when I got around to it.
Adrian Garro joined MLB.com in 2016. Throughout his travels, both Bartolo Colon and Vin Scully have placed their hands on his shoulders. Not at the same time, though. That'd be amazing.
Teams in this article:
Players in this article:
Topics in this article: