Here's what it's like to face Japanese submarine-throwing pitcher Rei Takahashi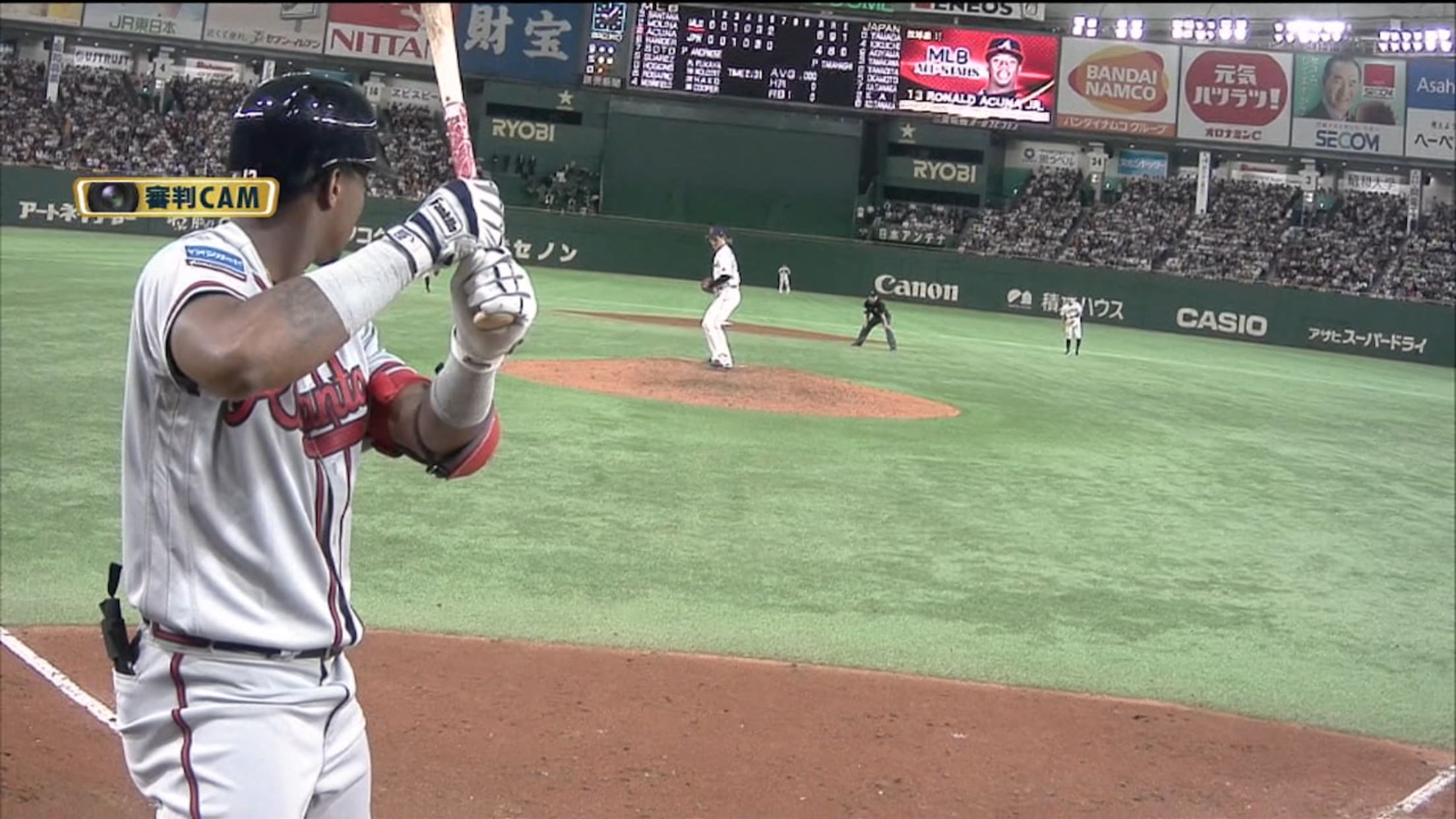 Hitting off a pro baseball pitcher is hard. They have curveballs and fastballs and changeups and knuckleballs and whatever demonic, straight out of hell nonsense this is.
There are also submariners, who, with any one of these pitches, also scrape their knuckles off the dirt to mess with batters' heads. Do you want to know what it's like to face a submariner? Allow Ronald Acuña Jr. to demonstrate what it's like to face a submariner:
That's Fukuoka Softbank Hawks pitcher Rei Takahashi and, yes, that arm angle is not the easiest to pick up. Phenom (at least in America) Juan Soto also went down on strikes to the 23-year-old:
Juan Soto whiff slo-mo vs. Rei Takahashi pic.twitter.com/H3qpLTQMAG

— Sung Min Kim (@sung_minkim) November 9, 2018


Takahashi pitched two innings in Samurai Japan's Game 2 win, giving up two runs while striking out three. Here's another, much prettier, angle of his mesmerizing motion:
This slow-mo submarine is beautiful. #JapanAllStarSeries pic.twitter.com/JVM2YO11ck

— MLB (@MLB) November 9, 2018
Matt Monagan writes at night for Cut4. In his spare time, he travels and searches Twitter for Wily Mo Pena news.
Teams in this article:
Players in this article:
Topics in this article: