Not even a thick outfield wall can stand in the way of Ben Revere's high-flying home run thievery
Adventure films tend to sometimes feature villainous characters whose main claim to infamy is stealing things. Money, countries, dogs, home runs, bicycles, anything that can be stolen is usually up for grabs in these types of movies.
"Home runs" is up there because we'd like to imagine a film inspired by Nats outfielder Ben Revere and his penchant for being an outright thief.
Witness this catch in Friday's game with the Braves, which featured a sprinting Revere running down Freddie Freeman's would-be tater and bringing it down, smacking into the center-field wall for good measure and dramatic effect. Also, witness the wonderful reaction from a very impressed Tanner Roark:
Take another look, because a catch like that deserves special attention: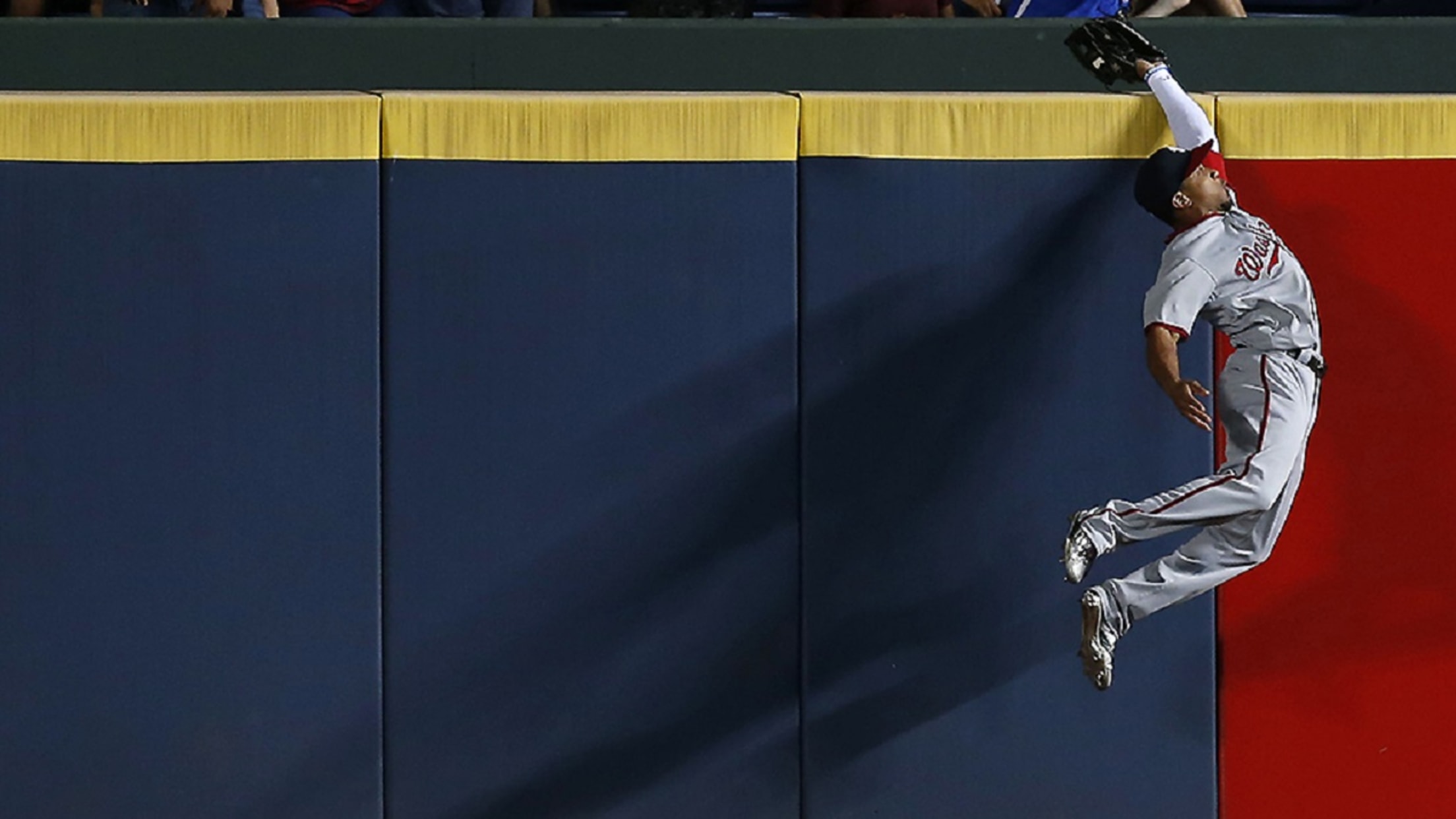 That's just not fair to Freeman. Here he was, thinking he had clubbed a game-tying homer, only to see his hopes and dreams crushed.
As Revere told MLB.com's Bill Ladson later, he never gave up on the play:
"The ball sound pretty good off the bat, so I thought Freeman got all of it. Then I looked up, I say it's already a home run. As I'm getting closer, I may have a chance at this. I leaped and then I had a chance."
After the game, Freeman had this to say about Revere's catch when speaking with MLB.com's Mark Bowman:
"Turner Field strikes again. This place takes away homers with the best of them, and 20 more games until maybe we get a better hitters' park. It was an unbelievable catch, so instead of hitting it to the right-center field gap, I hit it to the left-center field gap in the eighth."
WAIT -- what do you mean Friday's grab is basically just the completion of a play (also featuring Freeman, amazingly) that Revere attempted, but failed, to pull off back in Spring Training?
And with that, balance was restored to the universe.
Teams in this article:
Players in this article: