Ben Zobrist visited Conan to talk World Series heroics and riding his bike to Wrigley Field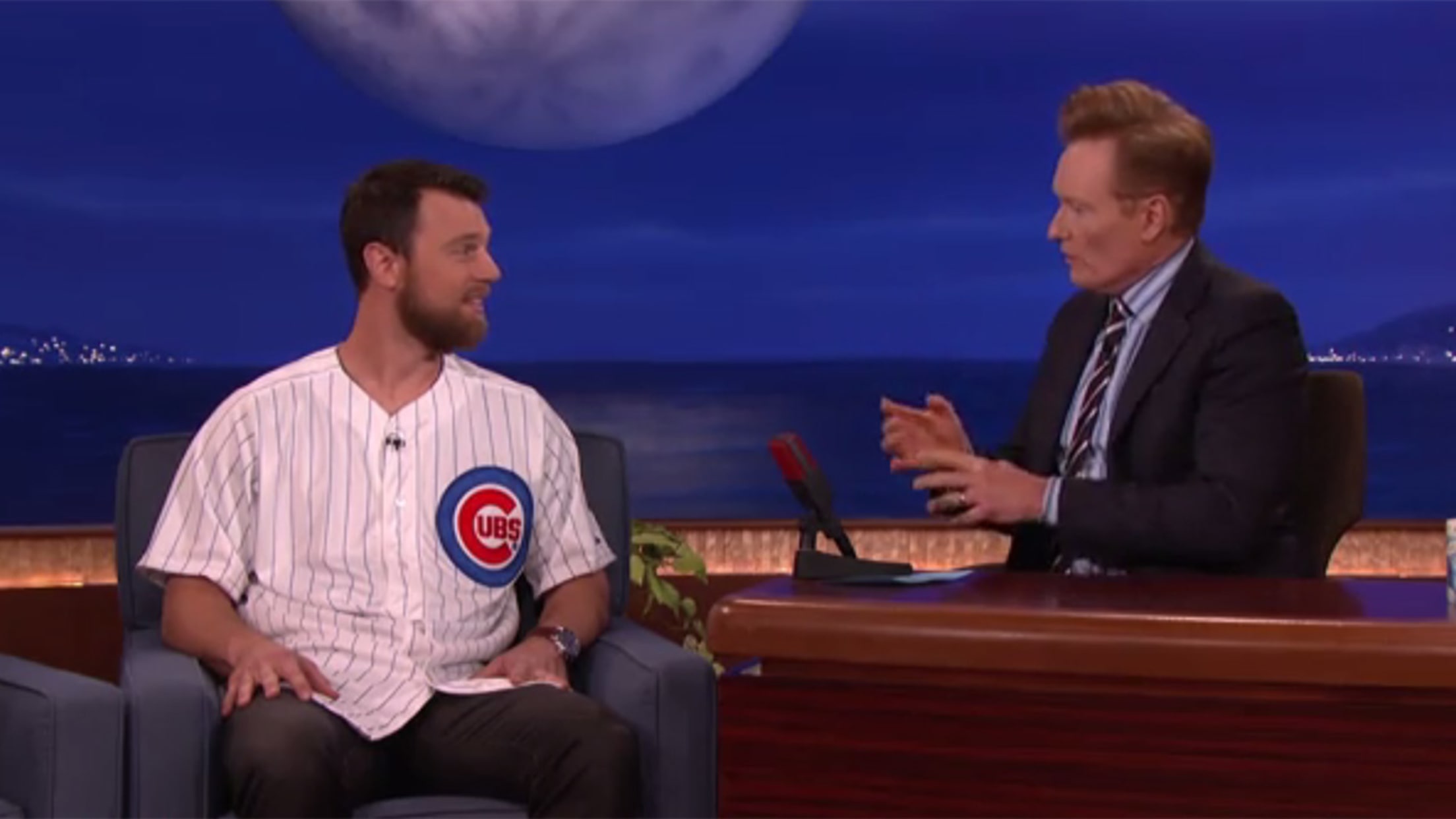 It's a pretty great time to be Ben Zobrist. After coming through with the hit that gave the Cubs their first World Series championship in more than a century, the newly crowned World Series MVP has sung with all of Chicago, gotten a royal welcome at Disney World and even hung out with some teammates on the late-night circuit.
But, befitting a victory lap 108 years in the making, Zobrist isn't done just yet. On Wednesday night, he stopped by Conan to discuss bringing a title to the North Side and his October heroics -- and admit to not remembering all that much from his iconic double in Game 7:
He also took us through another iconic moment of the 2016 season: that time he rode his bike to Wrigley Field. Zobrist, who lives in Wrigleyville, had apparently commuted that way to the Friendly Confines before. Then, one day, he decided he'd do it in true Little League style: full uniform, glove over the handlebars.
Don't worry, though -- there was no actual yelling involved:
Teams in this article:
Players in this article: