Bernie Williams' national anthem baseball park charity tour hit Chicago on Friday night
Bernie Williams was a five-time All-Star during his 16-year big league career with the Yankees. But clearly baseball wasn't his lone skill.
The 49-year-old also is a ridiculously good musician, as evidenced by his version of the national anthem on the guitar prior to Friday's series opener between the White Sox and the Royals at Guaranteed Rate Field.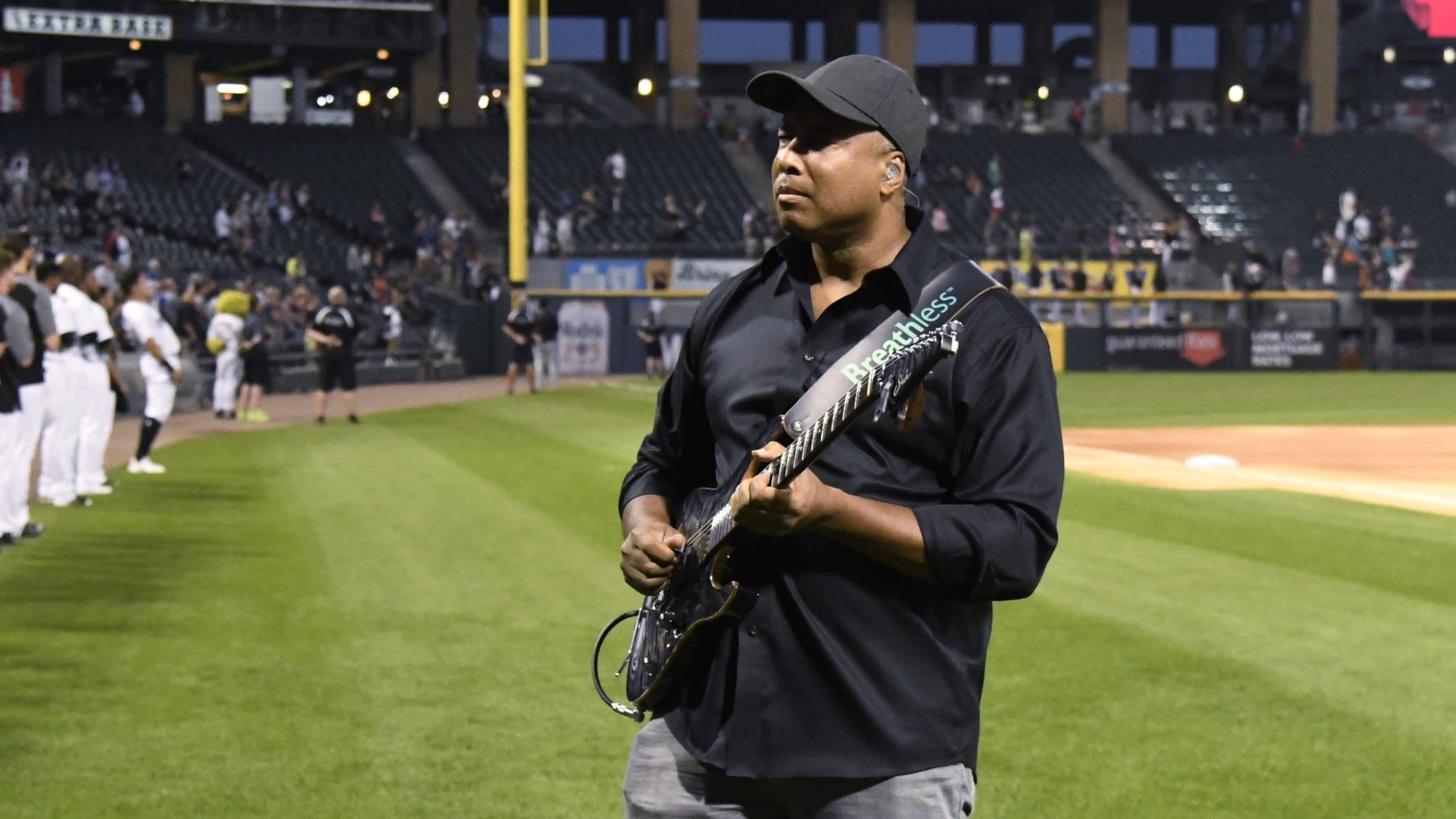 "I still have a long way to go in music, I think, in my mind," said Williams, who chatted with a few players while sound-checking the anthem during batting practice. "There are more similarities than differences that I find in both. They entail an unbelievable amount of hard work.
"You only get one time to make a good impression. You don't get to call timeout in the middle of the pitch and do over. Music is the same thing. It kind of keeps your mind occupied and challenged. It's a great way to channel a lot of my competitiveness after baseball."
Williams might not be crushing home runs anymore, but he's still able to use music to stay sharp.
"Physically, it's hard to get back to that kind of level. Mentally, your competitiveness never ceases," Williams said. "So it's a great thing to have an opportunity like this in which you have no limit on how good you can get. It's kind of like you're competing against yourself to become a better musician every day. That's the cool thing about it."
Williams has performed the anthem in Cleveland, St. Petersburg, Chicago and back at Yankee Stadium in conjunction with the Breathless campaign:
Through these efforts, Williams is creating awareness for Idiopathic Pulmonary Fibrosis, the disease that took his dad's life about 15 years ago.
"It's been amazing," Williams said. "having an opportunity to come back to the stadiums and getting a feel of what I felt like about 11 years ago. I have an opportunity to play my music at the same time, just paying tribute to my dad's memory, so it's a great fit for me."