Bill Murray's MiLB team clinched a playoff berth, so he joined the clubhouse celebration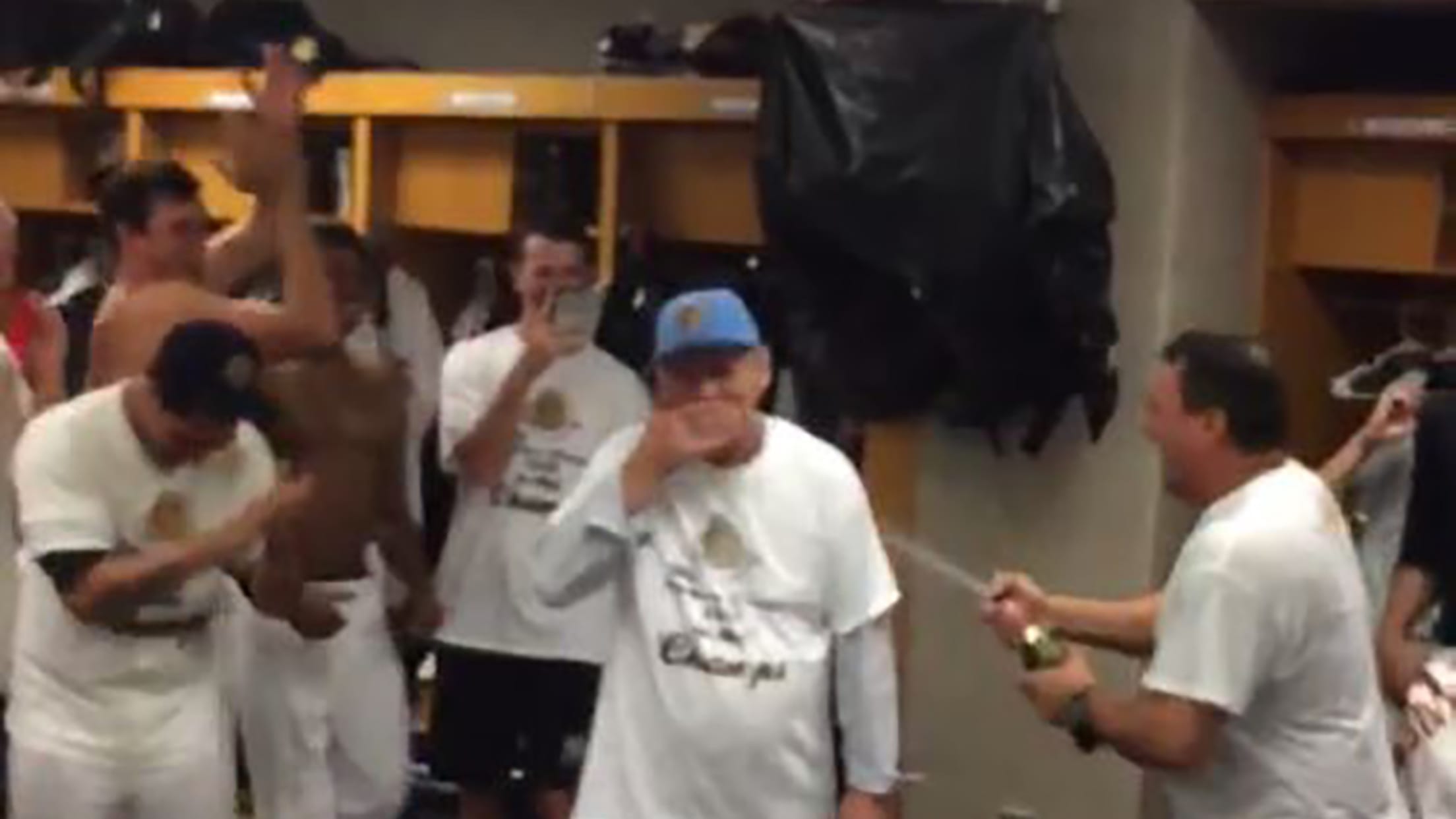 (Clair, Michael)
Bill Murray is known for showing up in the most unexpected of places: Serving drinks behind the bar, karaoking with strangers -- even starring as the voice of "Garfield." His actions have even spawned a meme where Bill Murray tells you "No one will ever believe you" -- and we're honestly not sure if he has or has not done these things.
This time though, Murray had every reason to be in the Charleston RiverDogs' clubhouse. After the Class A affiliate of the Yankees defeated the Augusta GreenJackets, 3-0, to clinch the first-half division title on Tuesday, securing the team's first playoff berth in 11 years, it was time to celebrate. And you better believe that part-owner and "Director of Fun" (Seriously, that's his title) Murray was there.
Director of Fun Bill Murray celebrates the @ChasRiverDogs first playoff appearance in 11 years! pic.twitter.com/FygzQJtsbo

— Daren Stoltzfus (@DarenStoltzfus) June 15, 2016
After being sprayed with celebratory champagne, Murray had only one thing to say:
"Tastes like victory" pic.twitter.com/LdyADFxZZk

— Charleston RiverDogs (@ChasRiverDogs) June 15, 2016
If this is how Murray and the team celebrates clinching the division, we can only imagine how much fun the party will be if they win the championship this fall.