Bill Murray showed up in the White House Press Briefing Room in full Cubs regalia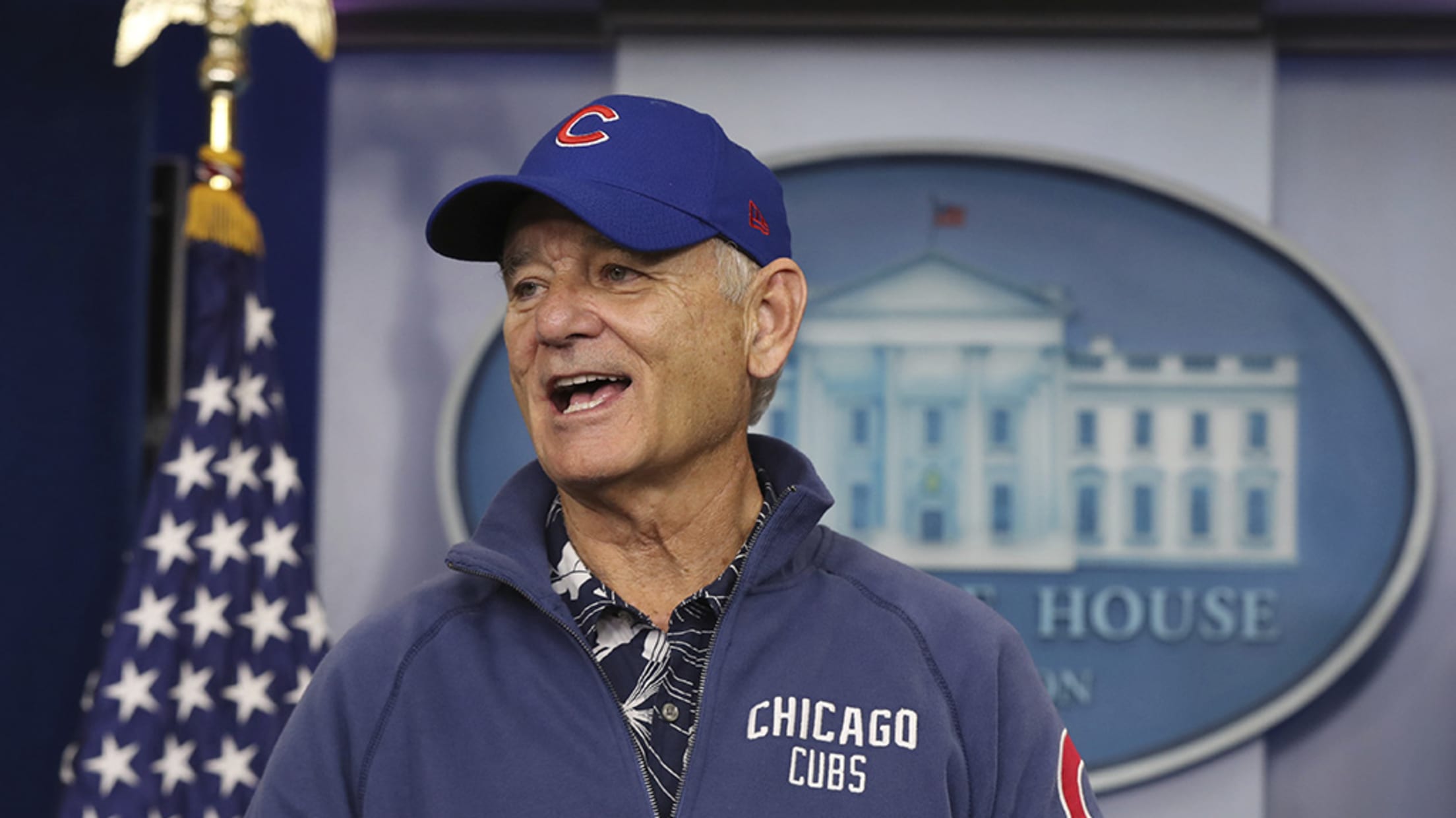 Actor Bill Murray sporting a Chicago Cubs jacket and cap talks during a brief visit in the Brady Press Briefing Room of the White House in Washington, Friday, Oct. 21, 2016. Murray is in Washington to receive the Mark Twain Prize for American Humor. (AP Photo/Manuel Balce Ceneta) (Manuel Balce Ceneta/AP)
Bill Murray visited the White House on Friday. Ostensibly, he was there to meet with President Obama and accept this year's Mark Twain Prize for American Humor -- which he did. But Murray, as he tends to do, also had other plans for his visit.
After his meeting with the president, Murray appeared in the White House Press Briefing Room, where the noted and enthusiastic Cubs fan took questions from reporters and gave his prediction for Game 6 of the NLCS on Saturday:
WATCH: Bill Murray makes appearance in White House press briefing room with some baseball predictions. pic.twitter.com/5jPFXZu5Zp

— NBC Nightly News with Lester Holt (@NBCNightlyNews) October 21, 2016
"I feel very confident that Clayton Kershaw is a great, great pitcher. But we got too many sticks. We got too many sticks," he said, decked out in a Cubs sweatshirt and cap. (It is unclear, however, if he wore that outfit in front of the nation's chief White Sox fan.)
As CNN points out, Murray will be honored at The Kennedy Center Honors on Sunday, Oct. 23 -- the same night as a potential NLCS Game 7. That's quite the decision to make, Bill:
See if Murray's prediction comes true in NLCS Game 6 on Saturday at 8 p.m. on FS1.