This is Billy from The Yes League, and he just hit the best home run ever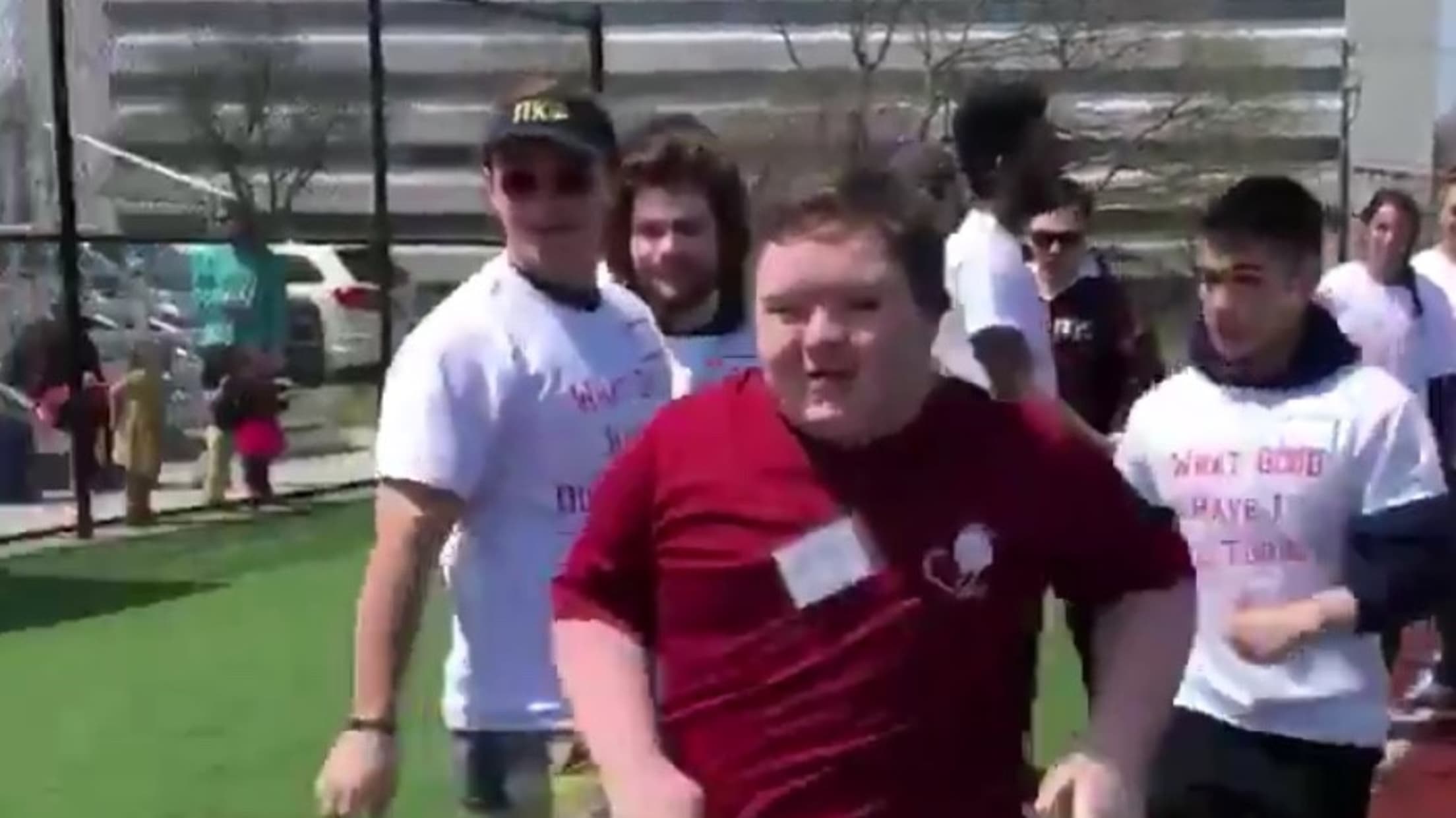 Are you ready to see the "best home run ever?" Well, you're about to thanks to a young man named Billy.
Billy plays in the "The League of Yes," which is a baseball program for individuals of all ages with disabilities. According to its website, the league helps the players "develop social skills and increase self-esteem, while promoting community support." Billy, who has Down syndrome, smacked a home run recently and followed it up with a trot around the bases and some awesome dance moves. He had some friends (program volunteers) assist him in the run, and they greeted him with a home run tunnel before he touched home plate -- and the volunteers participated with a fun move of their own:
Best video of the day. Watch the end for the dance😃❤️❤️ @leagueofyes #sportsmatter #payitforwardday Sju Serves Ellen DeGeneres Jimmy Fallon Boomer Esiason Foundation NBC News MLB

Posted by Kristine Squitieri Fitzpatrick on Saturday, April 28, 2018
video via Kristine Squitieri Fitzpatrick / Facebook
Billy's story and homer became viral, and deservedly so. Kristine Fitzpatrick, of Long Island, who started the program, wanted to create a place of acceptance.
"We hope that this shows that you can be friends with a child with special needs and to understand that they are just kids, too," Fitzpatrick told WBNS-10TV in Columbus, Ohio, during an interview. "We want to break that barrier of acceptance."
This was awesome.