The Phillies presented Billy Joel with a key to Citizens Bank Park as he returns for a sixth year
When most people think of Billy Joel, they associate him with New York, and rightfully so. The pianist was born in the Bronx and his hit song "Piano Man" became the anthem of the Mets' run to the 2015 World Series.
But, when it comes to playing at ballparks, Joel is all Philadelphia. On Thursday, the Phillies announced that he would perform at Citizens Bank Park on May 24, marking the sixth consecutive year he'll play the venue.
🎹🎹🎹🎹🎹🎹🎹

Congratulations to @billyjoel on being named our first music franchise! Join us at Citizens Bank Park on Friday, May 24 as we celebrate a record-breaking sixth consecutive year with the Piano Man!

Tickets go on sale 1/11: https://t.co/YydLBQuagX

🎹🎹🎹🎹🎹🎹🎹 pic.twitter.com/Hs5Zg8Fwax

— Philadelphia Phillies (@Phillies) January 3, 2019
Last year, the team commemorated the event by signing Joel to a ceremonial contract. This year, he'll be getting a key to the park -- presumably so he can swing by and rock out whenever the feeling strikes him.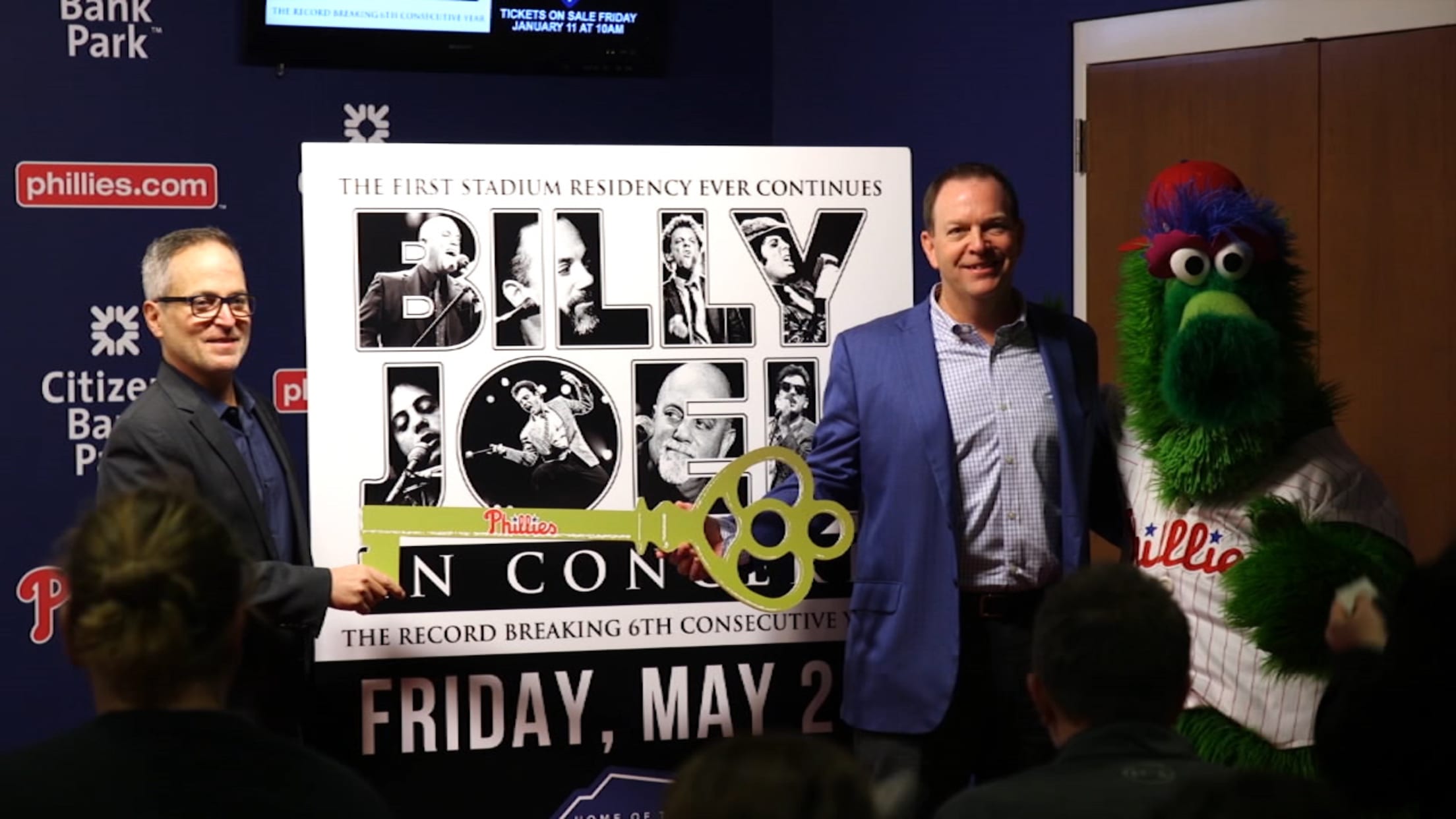 We can only hope Ben Revere will show up on May 24 to get his groove on right alongside Joel:
Make it happen, Phillies!