Blake Snell wants to bring everyone together. Are you ready to join him?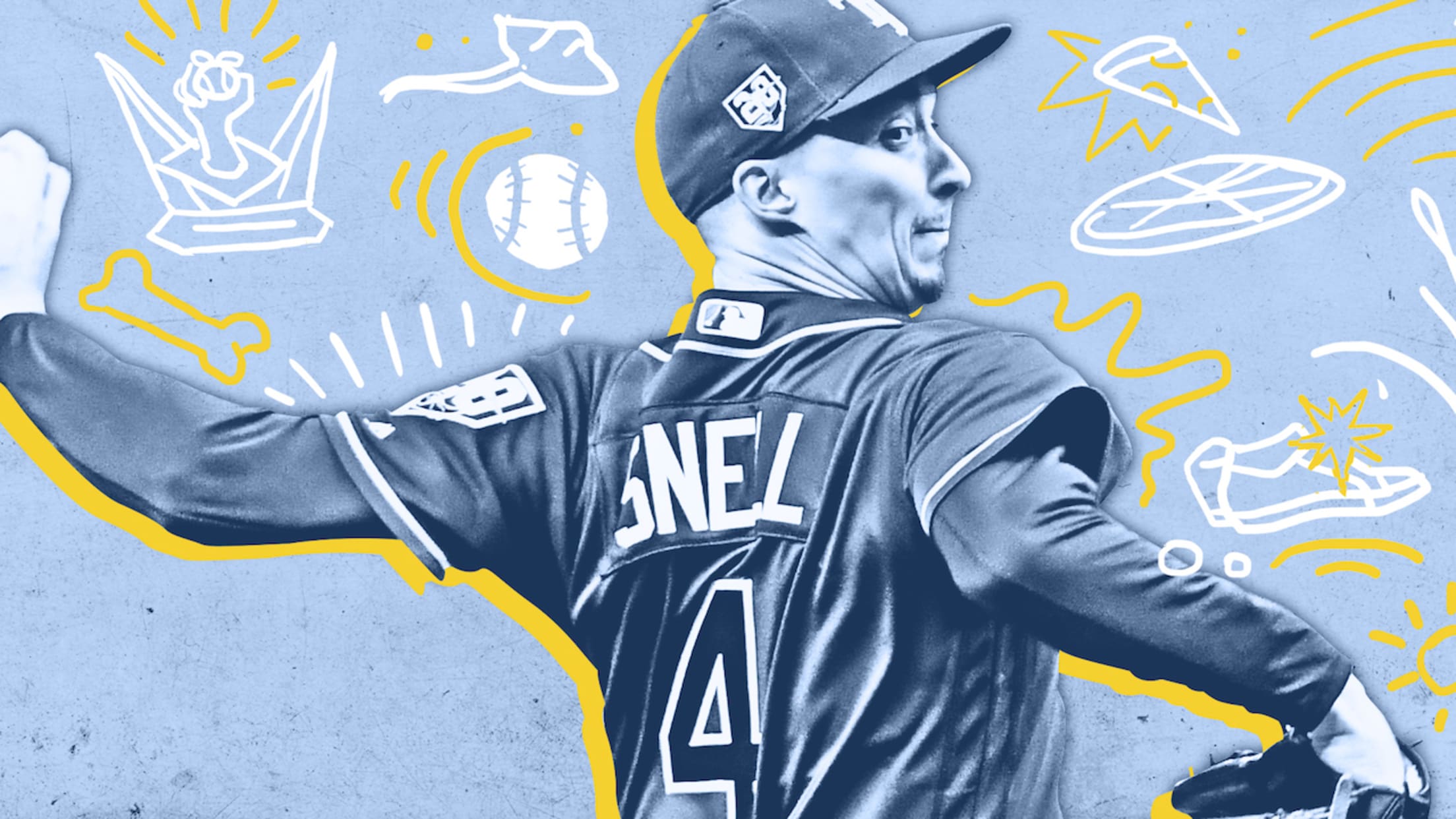 It's the morning of the biggest day of his life. But first, Blake Snell wants to walk me through his fish problem.
He rattles off the roll call like he's at open mic night: There's the clown fish named Nemo, the other clown fish named Preme ("she cute but she bougie"), the blue tang named Dory, the yellow tang named Mello, three little guys that seemingly no one can tell apart, two cleaner shrimp named Mario and Luigi and, finally, a couple silver but largely unremarkable fish named Bob and Patty. (His explanation for that last one: "Has anyone ever met somebody named Bob and been like, 'This guy's lit!'?" Fair.)
There are 11 in all, perched above the living room fireplace in a big, beautifully lit tank he's recently christened Aquazilla. Er, rather, there were 11. Patty sadly passed away a few days prior, and therein lies the problem: Snell can't get to her behind a fake rock formation, so he keeps meaning to find time to have somebody come over and help scoop her out.
That's how my day with Blake Snell begins, four hours before his first nationally-televised interview, five hours before he's named 2018 AL Cy Young Award winner and nine hours before he hops on his Twitch channel to play some Fortnite with King Richard. I don't meet the 6-foot-3 menace with a snapdragon curveball, but rather, the guy with a big grin and a big heart who still can't quite get over his new house, his new Major League life and everything that's come with it. I meet a regular ol' 20-something, in other words, figuring it out as he goes just like the rest of us.
If you can forget the framed All-Star Game jersey and the reporter shadowing him and the MLB Network crew setting up in his living room for a second, that actually feels like a pretty fitting introduction. Because today isn't just an awards ceremony, nor is it just the final stop on a year-long baseball coming-out party that felt long overdue. It's also the springboard from which Snell hopes to launch himself even higher, beckoning the world in and hoping that it gets to know him as the foundation of a family, a franchise and a community.
And you know what? He just might be able to pull it all off.
Teams in this article:
Players in this article: