Josh Donaldson supported his alma mater, posing with the Auburn eagle on Saturday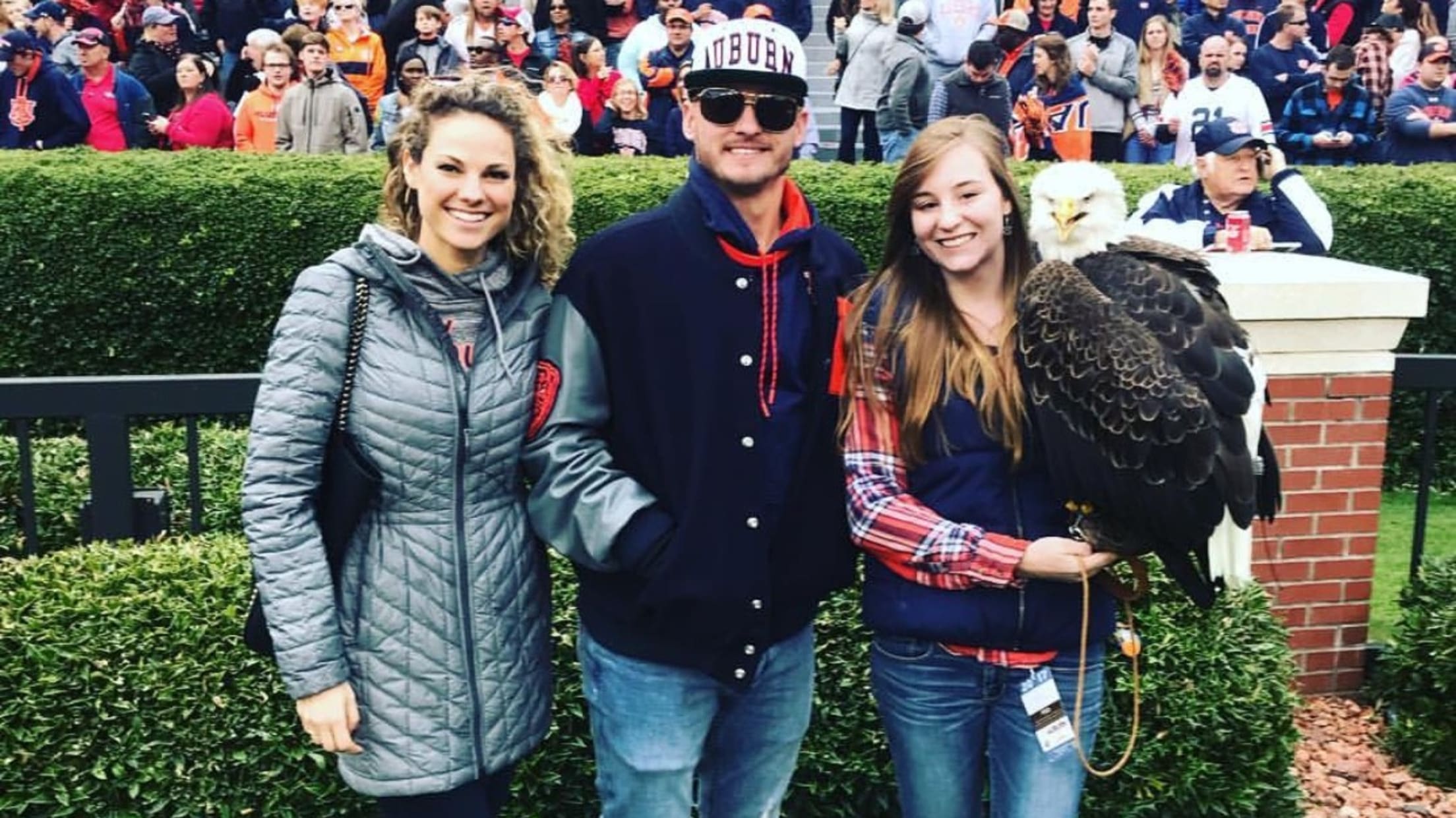 Who doesn't love college football Saturdays? They're the perfect way to spend your Saturdays, and that's especially true during those few days after Thanksgiving, when we're all still walking around in the midst a food coma.
During the Tigers' 26-14 win over No. 1 Alabama on Saturday, if you glanced at the sidelines, you would see someone you may recognize -- Josh Donaldson. He was posing with the bald eagle and came dressed for the occasion, sporting an Auburn hat looking perfectly swagged out in orange and blue:
The "War Eagle" battle cry is an action that takes form for anyone in the Auburn "family" to greet one another around the world. You can walk up to anyone sporting Auburn gear, say the saying, and you'll probably have a friend for life.
Donaldson was an Auburn Tiger for three years where he was selected in 2005 to the NCAA All-Region Tournament Team as a third baseman. He also attended Faith Academy in high school and was named the AISA Player of the Year and Gatorade Player of the Year in his senior season. Needless to say, he loves the state of Alabama, so his posing with the mascot of his beloved former school/symbol of America is appropriate.
He's not the only MLBer to pose with the eagle either. David Ross, former Cubs catcher, World Series champion and Auburn attendee posed with the bald eagle as well. Seems like this mascot has met a lot of cool people.
Teams in this article:
Players in this article: