Fill up the gas tank and road trip to these 10 incredible Minor League giveaways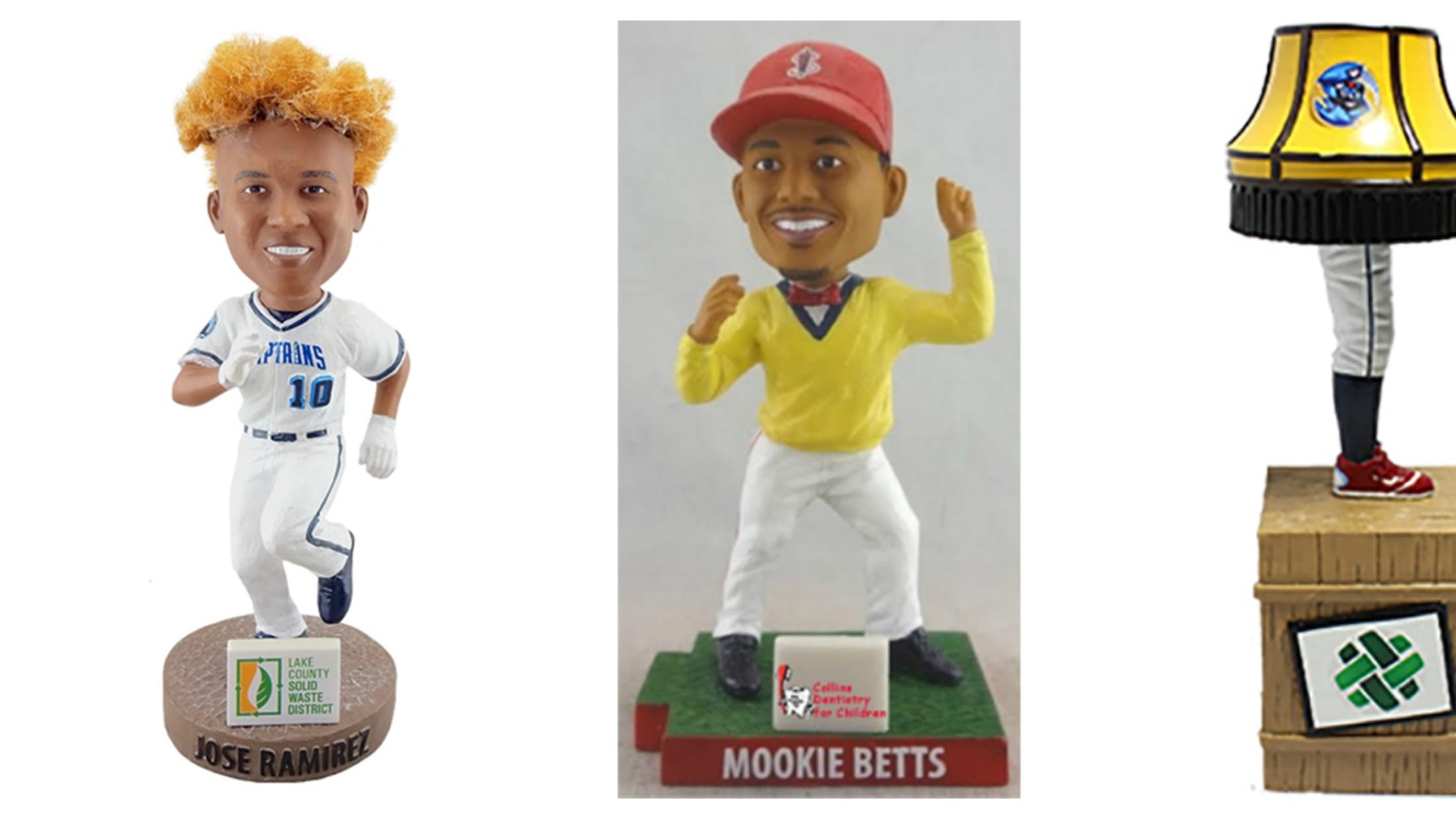 The Minor Leagues: Home to prospects, the deepest of fried foods and the kind of pun-filled giveaways that make you groan and cheer. With the Minor League season underway, we have 10 giveaways that should immediately supercede any and all summer vacation plans.
10. Alternative Facts Championship Ring - Eerie SeaWolves vs. Akron RubberDucks, Aug. 25
SeaWolves to host #AlternativeFacts Night at UPMC Park on Friday, August 25. It's going to be tremendous, the best! https://t.co/Ada5xAqngC pic.twitter.com/hhb1VDOZWN

— Erie SeaWolves (@erie_seawolves) March 10, 2017
The SeaWolves, the Double-A affiliate of the Tigers, did not win the Eastern League championship last year. In fact, they finished 62-79 -- 15 games back of a playoff spot in the Western Division. But that doesn't matter. The first 1,000 fans in attendance will get to celebrate as if they had won the league with a championship ring.
And, really, once that thing is on your finger, is there any difference?
9. Microbrewers T-shirt - Colorado Sky Sox vs. Aces, July 23
This one is just so obvious and perfect for the Brewers' Triple-A club. "Microbrewers" is both a play on words, because these are not-yet-Major-Leaguers, and a beer-making term. It's genius.
8. World Series player cards - Iowa Cubs, multiple dates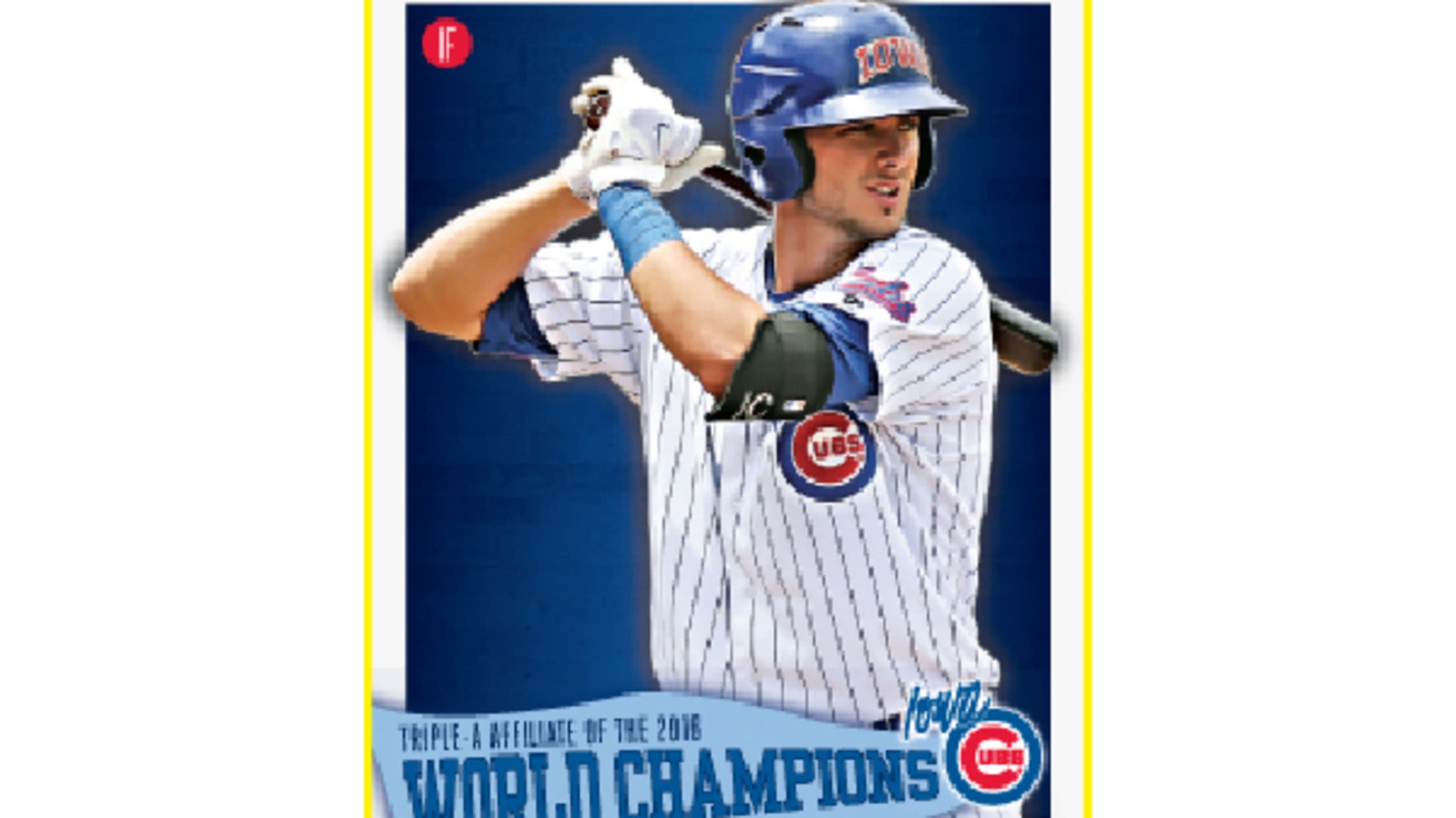 In case you were (somehow) not aware, the Cubs won their first World Series in 108 years. They managed to do this thanks in large part to their drafting and development. Many of those players actually played in Iowa.
So yes, while this giveaway appears simple, it is the perfect combination of Minor League localism and Major League development. The I-Cubs will give away these sets on five different nights, because, yes, this roster was loaded.
7. Derby and Reggie Jackson bobblehead - Trenton Thunder vs. Altoona Curve, Aug. 4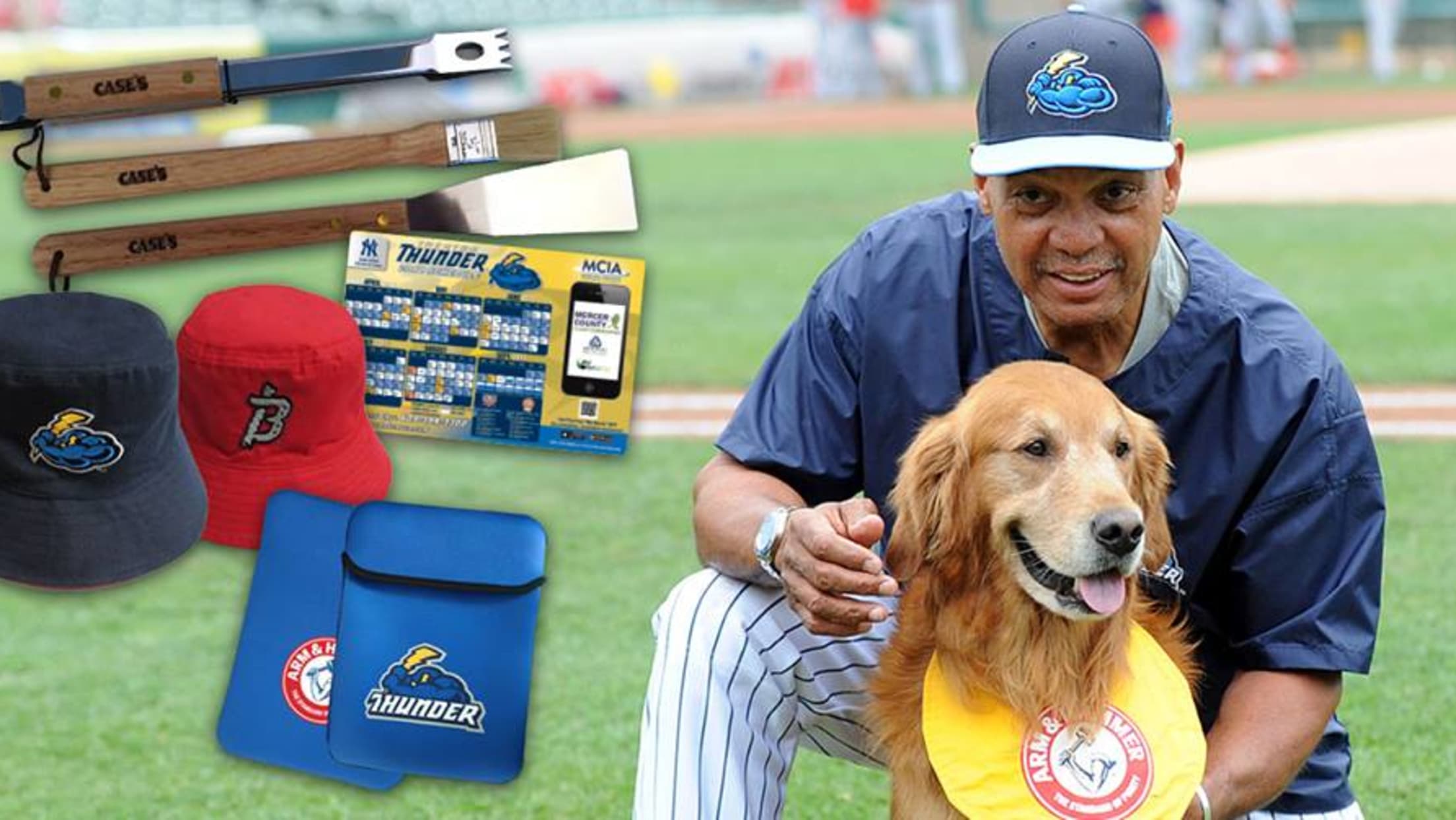 (via Trenton Thunder Facebook)
What's the one thing missing from most Major League bobbleheads? Dogs. We give this one 13/10.
6. Mike Trout and Tim Salmon blanket - Inland Empire 66ers vs. Lancaster JetHawks, Aug. 19
Sure, this might just be because the two are Angels greats, but I prefer to believe it's because they both have fish names. Cross fingers that they're also depicted as Lovecraftian fish gods, too.
5. Christmas Story Lamp - Lakewood BlueClaws vs. Hickory Crawdads, June 17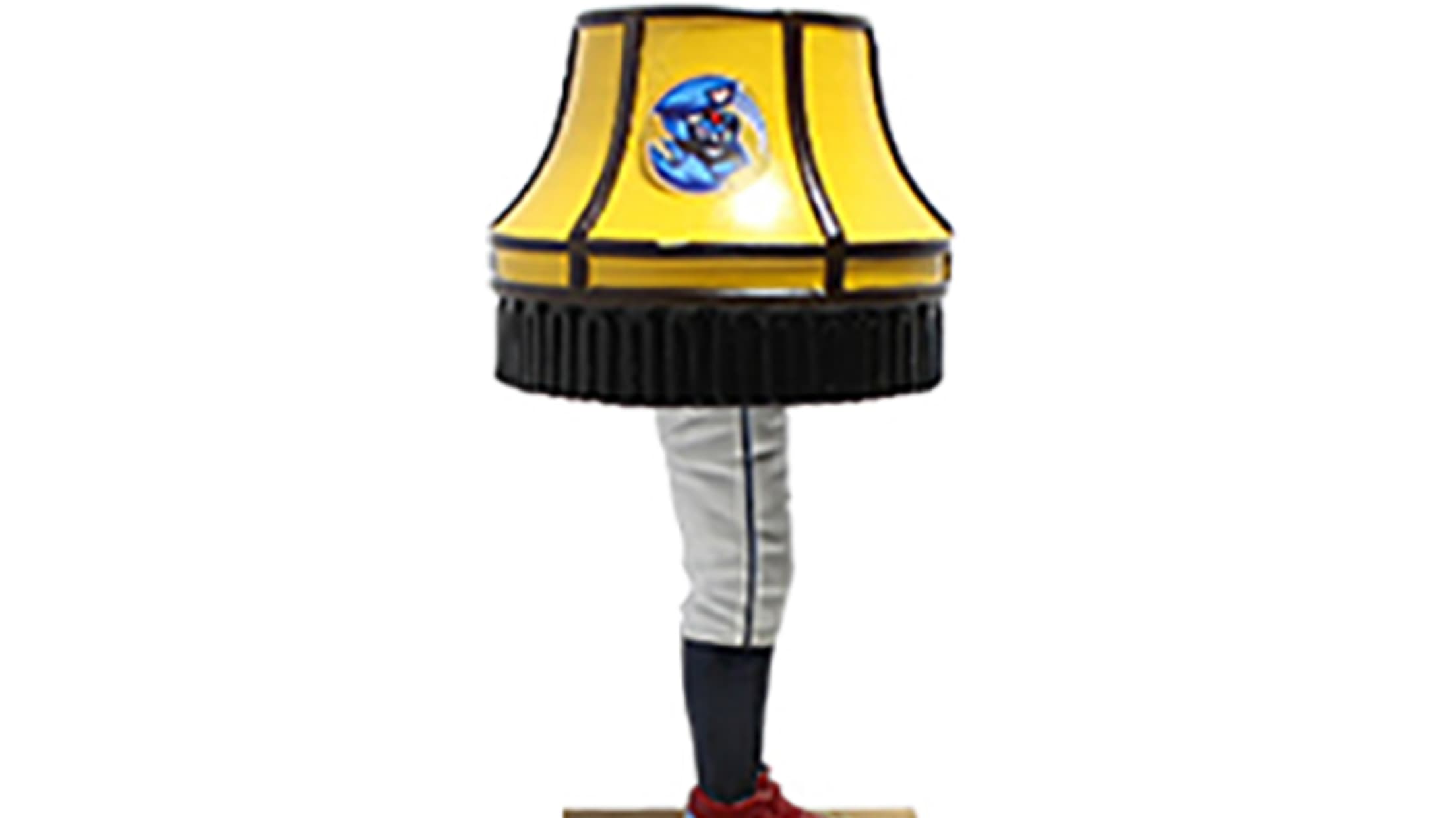 Plenty of teams have Christmas in July events -- because who doesn't want to see a Santa Claus in Bermuda shorts? The BlueClaws took it up another notch, not just by invoking "A Christmas Story," but by putting the leg lamp in baseball pants, too. Whoever dreamt up this giveaway deserves a major award.
4. Win, Dance, Repeat bobbleheads - Lowell Spinners, multiple dates
Most of the time, Major League bobbleheads feature the stars in a classic hero's pose -- usually mid-swing, throw or dive. The Lowell Spinners have no need for that, though.
Drawing inspiration from last season's popular "Win, Dance, Repeat," outfield performances, the Red Sox's short-season Class A affiliate will feature Andrew Benintendi dressed as the king of pop (July 20), Jackie Bradley Jr. doing his ski-jump (July 29) and, best of all, Mookie Betts doing the Carlton (Sept. 3).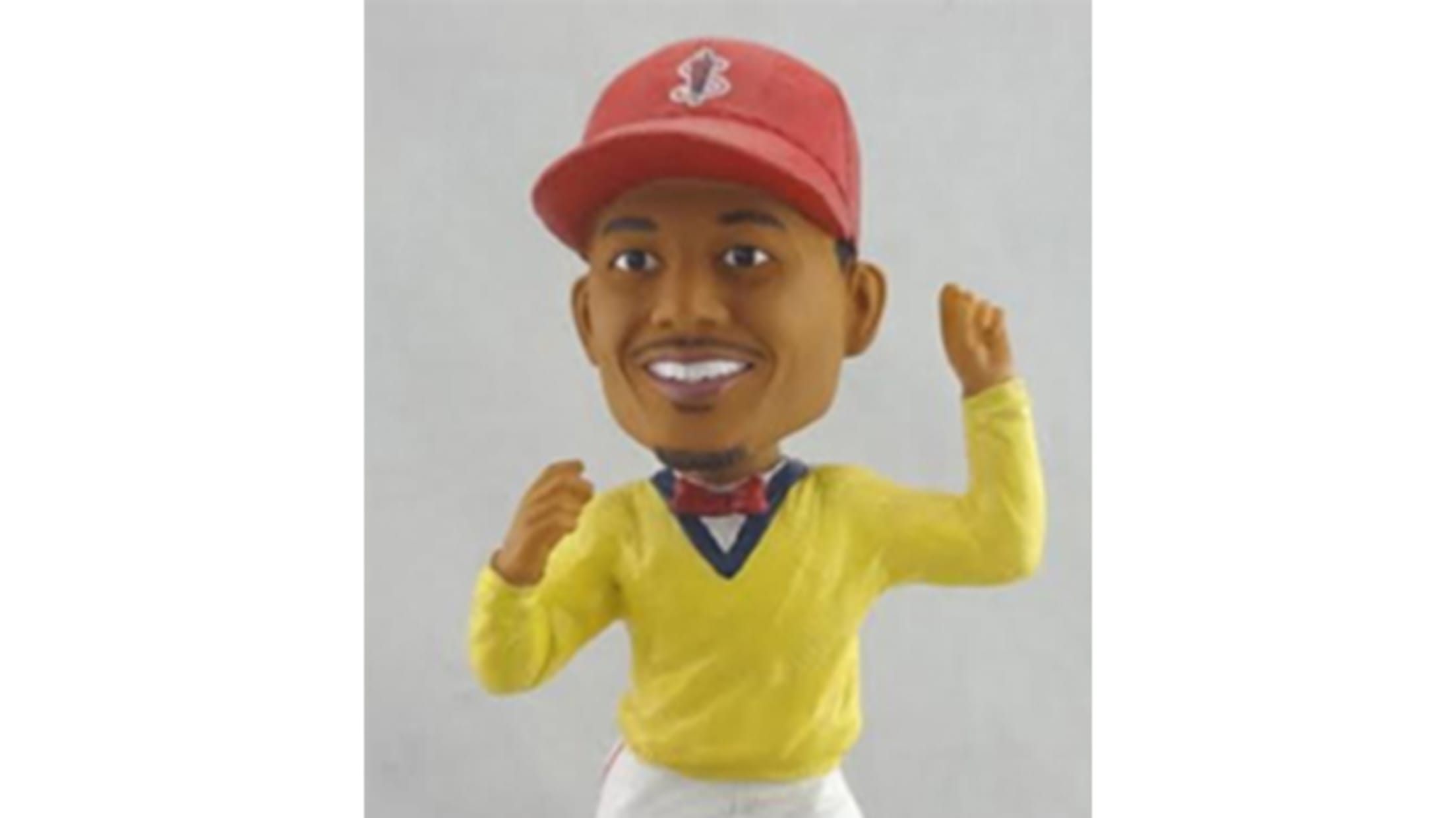 3. Jose Ramirez hair bobblehead - Lake County Captains vs. West Michigan Whitecaps, July 8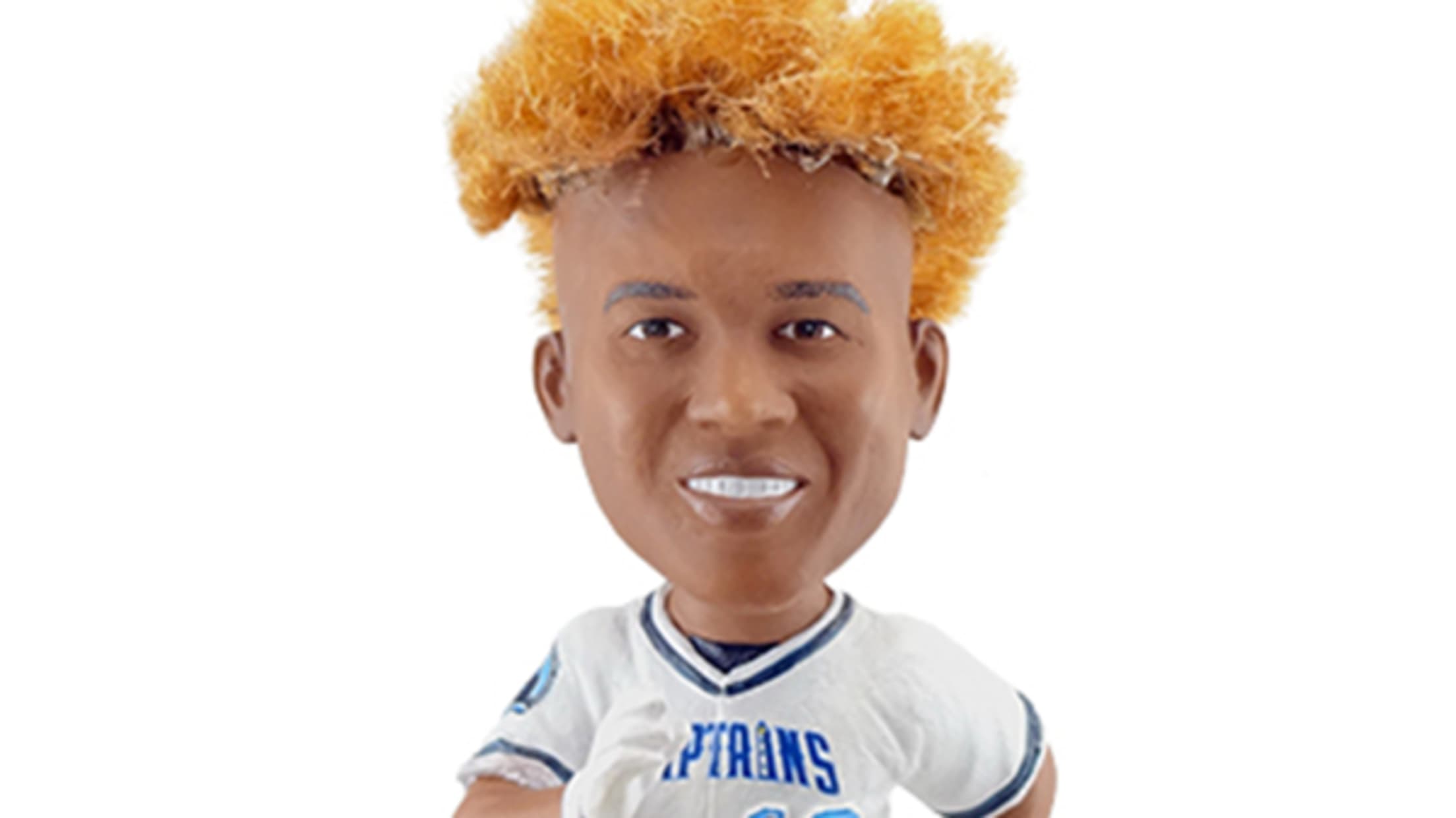 What was the best part of the postseason last year? The Cubs winning the World Series? Clayton Kershaw's save? Those were good, but no. It was Jose Ramirez's hair on the national stage. Thanks to the Captains, the Indians' Class A affiliate, you can now put it on your mantle.

2. Enrico Palazzo bobblehead - Akron RubberDucks vs. Eerie SeaWolves, Sept. 2

Thanks to the amazing performance by Leslie Nielsen as the national anthem-singing Enrico Palazzo, "The Naked Gun," is one of the greatest baseball movies ever made. While we wait for umps to take inspiration from the comic actor, at least we can own a constant reminder of its glory.
1. Shrimp neck pillow - Jacksonville Jumbo Shrimp vs. Pensacola Blue Wahoos, June 17


One of the simplest promotions is arguably the most effective. The newly rebranded Jumbo Shrimp have provided something that is not only necessary, but also weird and fun.
Whether they'll offer a breaded version, too, is the only question remaining.