With the Rays in Seattle, Brad Miller got to meet the young fan who cried when he was traded away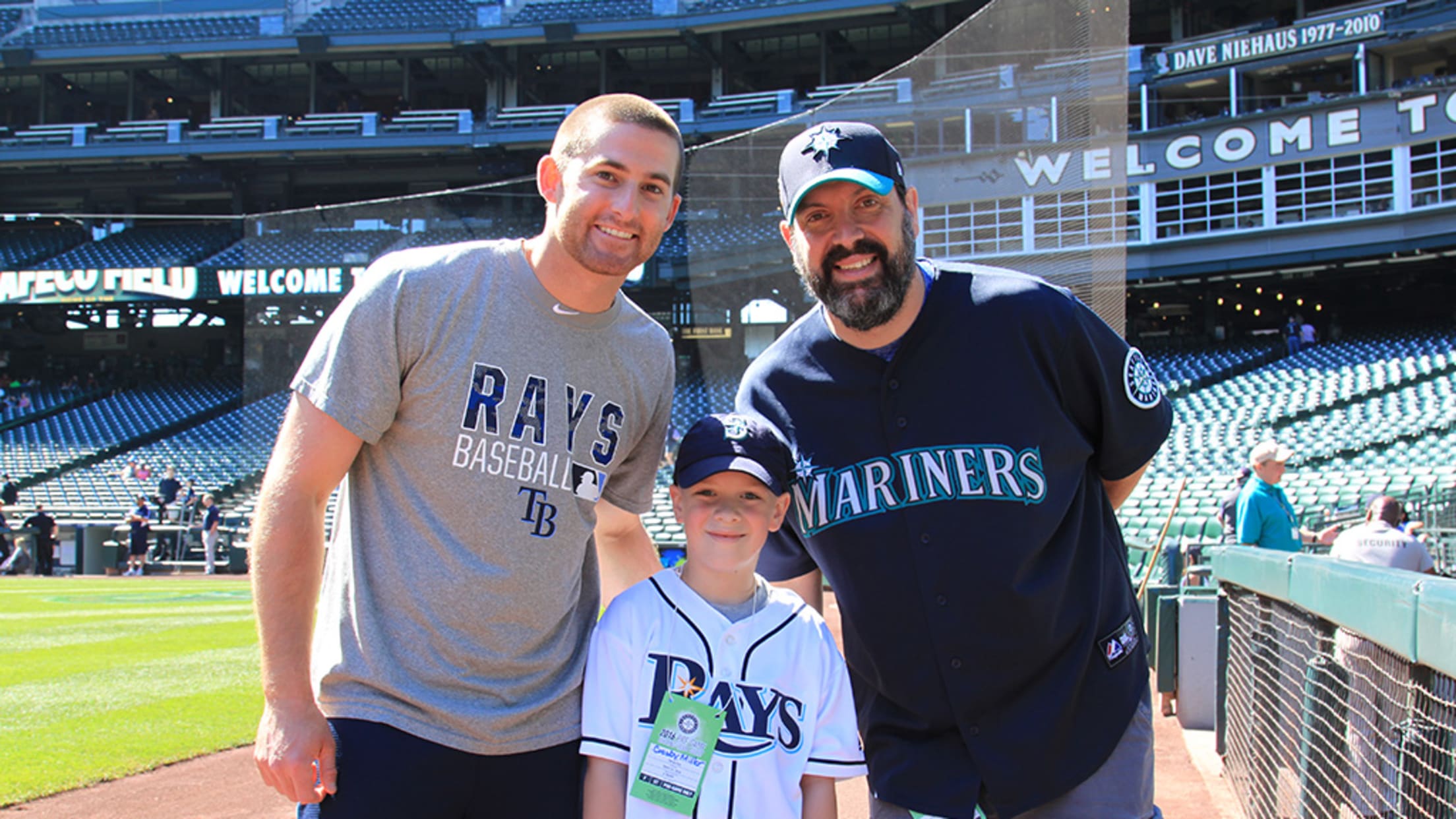 After Brad Miller was traded to the Rays in December, he went from wearing No. 5 on his jersey to No. 13. But he didn't know he was wearing No. 13 until he saw his new Rays jersey shown off on social media by one of his youngest fans: 7-year-old Crosby Miller.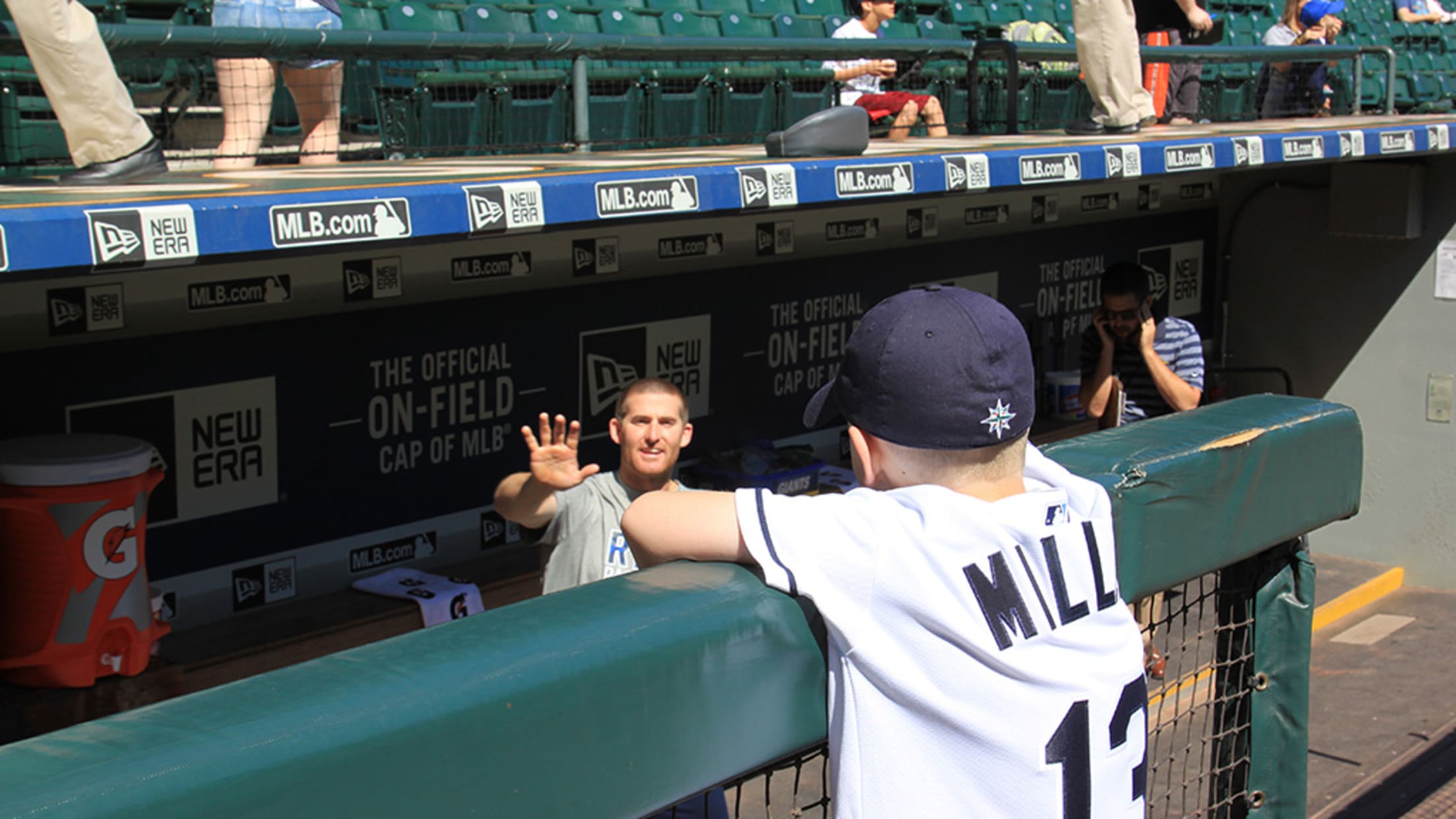 Crosby was brokenhearted when his favorite player was traded from the Mariners, and he had to decide whether he would switch allegiances to the Rays, or at least continue rooting for Miller in Tampa Bay. The team made things a bit easier for him by sending him the very first Miller Rays jersey -- and it was that jersey that revealed Miller's new jersey number to the player himself.
With the Rays in Seattle for a three-game series, Crosby got to meet Brad before Wednesday's game, and if his hat/jersey combo are any indication, he figured out a nice compromise.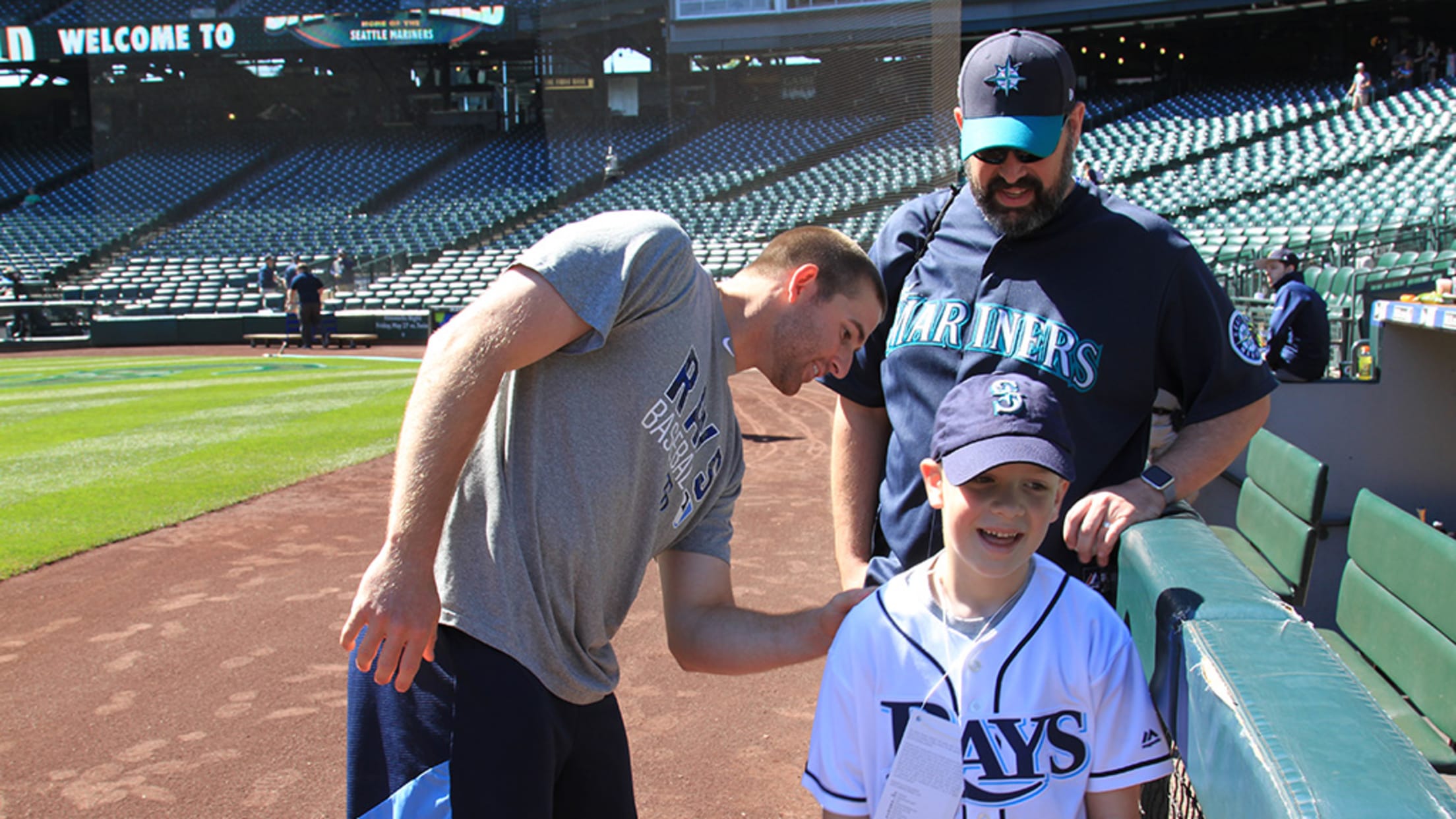 Though it seems dad is still a Mariners fan through and through.
Teams in this article:
Players in this article: