Brad Peacock's first trip after the World Series? A Backstreet Boys concert, of course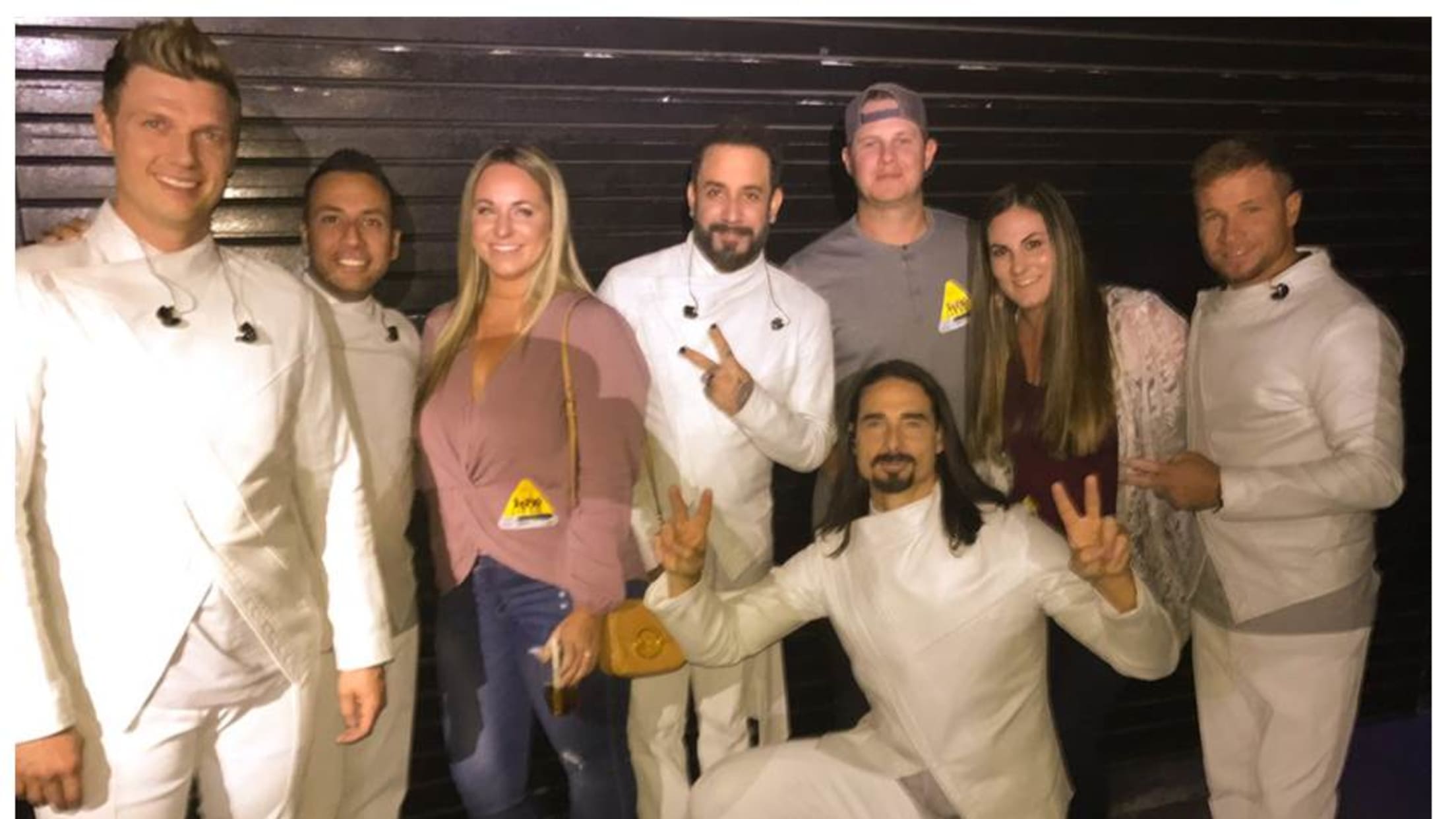 What's the first place one goes after winning the World Series? Late-night talk shows? Canada? No, c'mon. Brad Peacock has the correct answer:
Shoutout to @astros @BradPeacock41 for celebrating with us at #BSBVegas this weekend! Here's to your big win! 🥂 pic.twitter.com/Kzq730ppHY

— Backstreet Boys (@backstreetboys) November 13, 2017

Yes, the Astros right-hander traveled to Las Vegas with his wife Stephanie to see the band's #BSBVegas tour this past weekend. They even got a photo with the boys. You can barely see Brad -- he blends right in.
Thank you to the @backstreetboys for everything this weekend and for making my wife's dream come true! 👊🏼 pic.twitter.com/HkFo9XzIUf

— Brad Peacock (@BradPeacock41) November 14, 2017

Be jealous, José Altuve. Also, we might need a Backstreet Boys/Paul Wall World Series song collaboration (or not -- that's fine too.)
Teams in this article:
Players in this article: